Sometimes, the most unassuming heroes wear fur instead of capes. In the heart of Arkansas, a charismatic cat has taken up the call of duty to bring joy and connection to the community. But Fort Smith Police Department's Pawfficer Fuzz is no ordinary law enforcement agent. He's on a mission to spread warmth and love, and he has the badge, the charm, and the purrs to steal your heart.
His purr-fectly noble mission? Building bridges and making friends at Hope 4 Autism, a learning center dedicated to empowering autistic children. However, this police cat's outreach doesn't stop there; he's also a frequent visitor to schools, libraries, churches, and public places. Last week's special visit was an occasion filled with boundless warmth, adorable smiles, and precious memories.
"The connections made that day will forever touch our hearts!" the Fort Smith Police Department shared on their Facebook page, proudly showcasing the magical moments Pawfficer Fuzz spent with the children.
What stood out in a room filled with curiosity and joy? The instant bond Pawfficer Fuzz formed with a little girl. In fact, the two became fast friends, an enduring connection that showcases this cat's exceptional ability to engage with young hearts.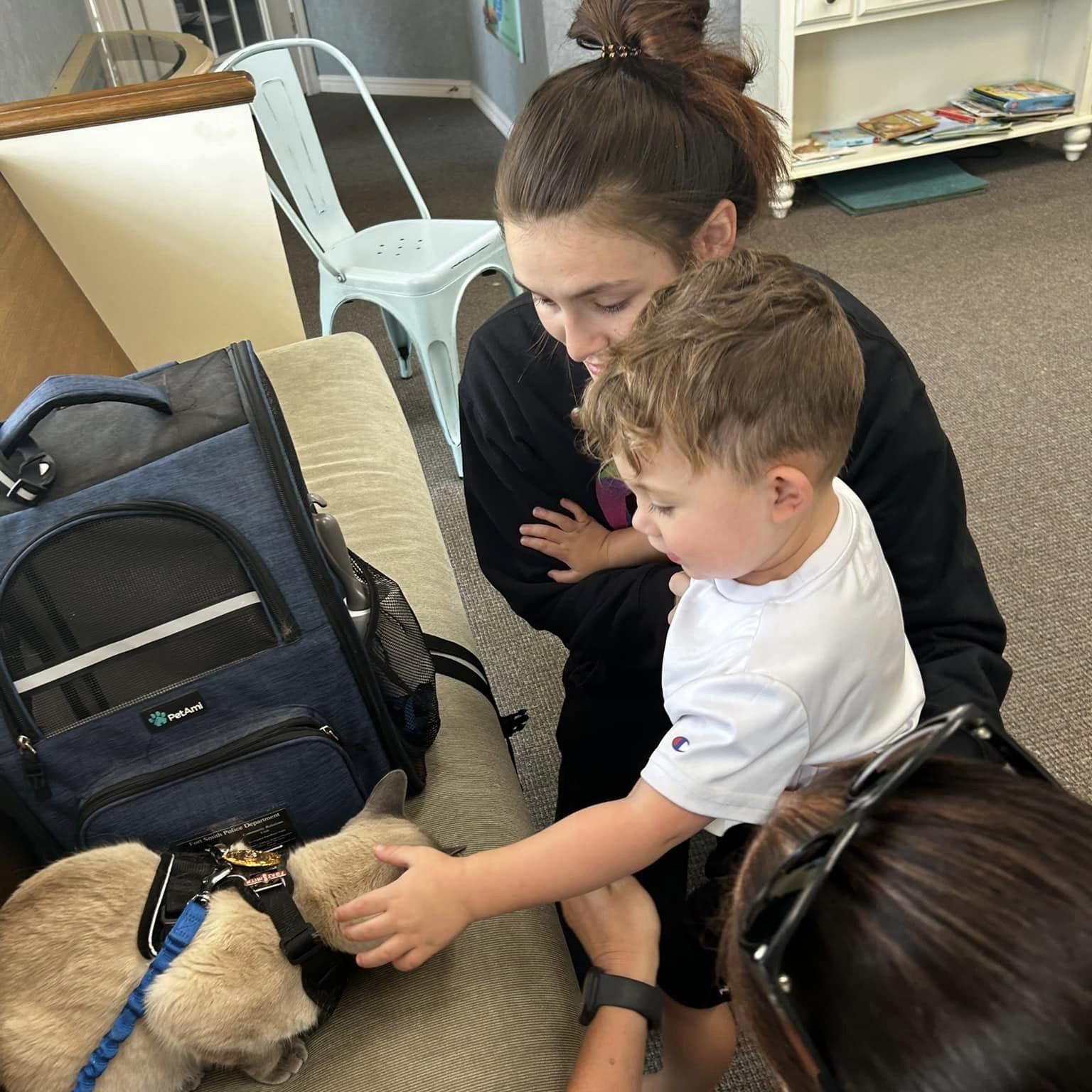 Not just a fleeting encounter, the department has plans to bring Fuzz back to Hope 4 Autism for more visits, turning an extraordinary day into a cherished tradition. The impact this furry hero has made is unmistakable, resonating in every paw shake, every gentle purr, and every sparkling eye.
The story of Pawfficer Fuzz is more than a cute diversion. Above all, it's a testament to the profound impact that animals can have on the human spirit. In particular, how it may change the lives of those who might feel marginalized or misunderstood.
And now, dear readers, it's your turn. So, share this heartwarming story of Pawfficer Fuzz with friends and family. Let's spread the warmth and joy he brings to the world! Together, we can inspire more love, understanding, and connection.
You can find the source of this story's featured image here.
Want to be happier in just 5 minutes a day? Sign up for Morning Smile and join over 455,000+ people who start each day with good news.