Sean Whalen and his ex-wife had a bitter divorce. So bitter, in fact, that they had to have police escorts to keep them from fighting when they would pick up and drop off their kids.
Whalen's anger drove him to want to punch his ex-wife's then boyfriend, now husband. He and his ex-wife have three kids and the divorce put a strain on the relationship.
The two only communicated through lawyers for years, but recently their relationship changed. Whalen shared a picture of the blended family gathering for dinner and a story of hope for those going through a harsh divorce.
The picture posted to his Facebook has almost 350,000 Likes and 85,000 shares.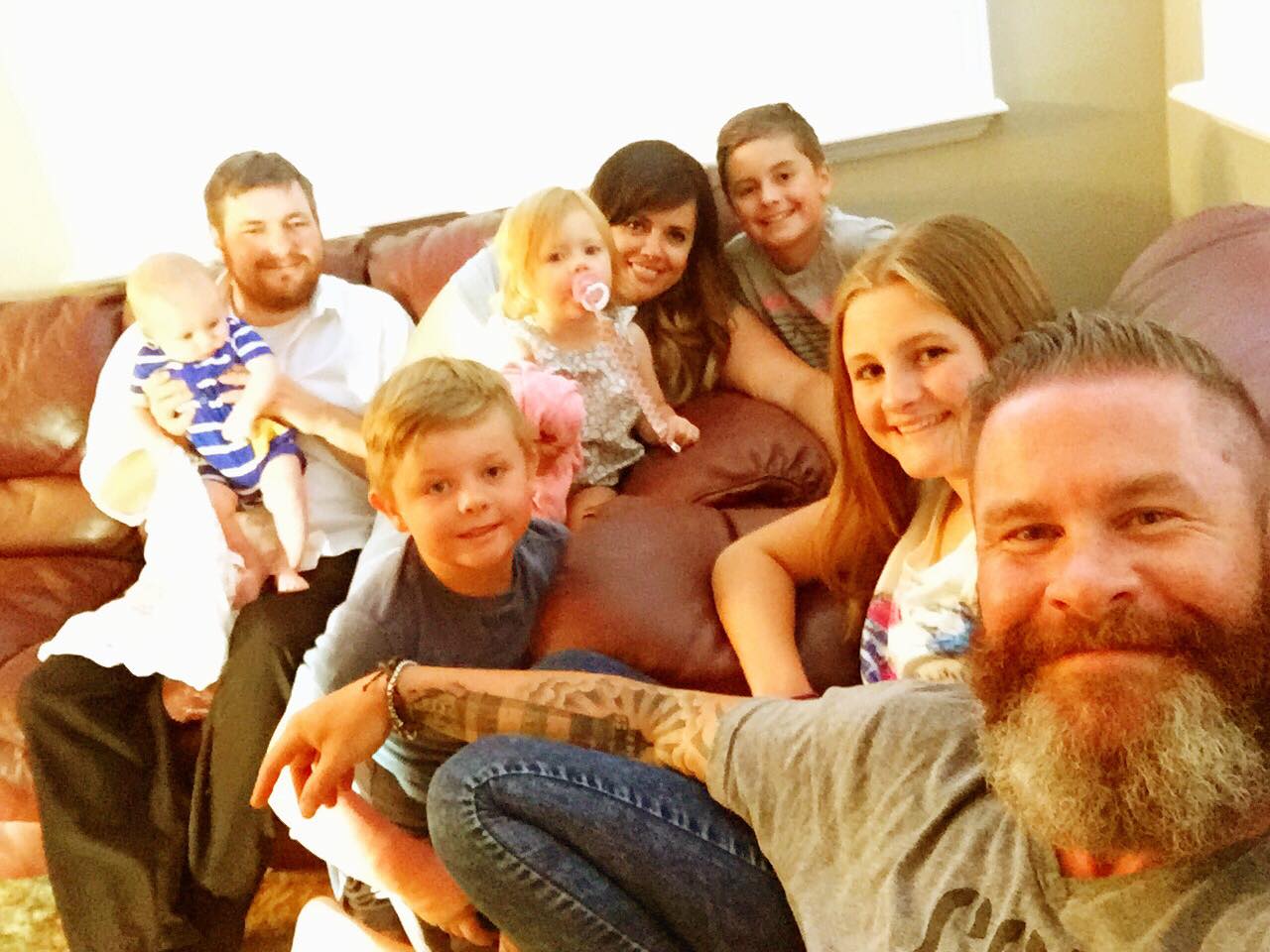 Whalen wants to send the message to others that they have a choice in how they choose to talk to others and you can live in peace if you choose to.
Here is his inspiring message:
This is my ex wife and her husband.
Our 3 kids and their 2 kids.
Tonight they invited me over for dinner.
5 years ago she and I had to have a police escort just to pick up and drop off our kids.
We only communicated through lawyers.
I wanted to punch her boyfriend (now her husband).
Tonight we broke bread, laughed, played with the kids and had a great evening.
Never give up friends.
PEACE is a choice.
It's YOUR choice.
Not THEIR choice.
"Yea but he does…"
"Yea but she does…"
What your ex does is IRRELEVANT.
YOU CHOOSE how and what you say.
YOU CHOOSE how and what you do.
Even when they are trying to fight with you.
ESPECIALLY when they are trying to fight with you.
CHOOSE to create PEACE by LIVING PEACEFULLY.
Share today to inspire a friend who has felt the pains of divorce.  There is hope!
Want to be happier in just 5 minutes a day? Sign up for Morning Smile and join over 455,000+ people who start each day with good news.