Australian shepherds, affectionately known as Aussies, are well known for their intelligence and high energy levels. Sidney showed both of these traits off quite well when she snuck the neighbor's dog into the house!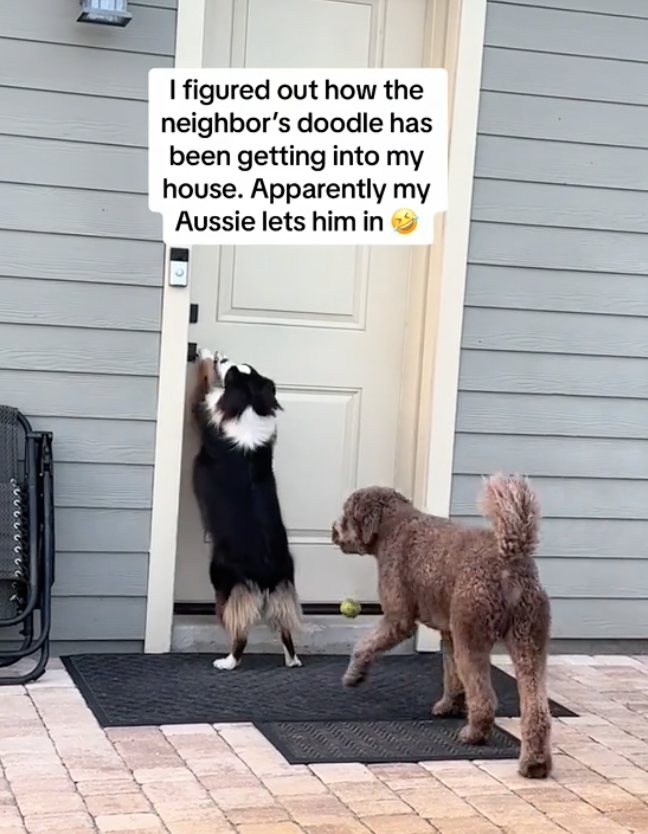 This isn't the first time, either. Sidney's owner has several videos that she's captured of the incidents occurring. Her dog very easily slides the door handle down and sneaks the neighbor's dog, a doodle, into the house in under ten seconds!
Luckily for Sidney, both her owner and the neighbor appear quite content to let the pair play and get up to their antics.
Dogs are very social creatures, and playing with other dogs is a wonderful way for them to get the crucial mental stimulation that they need! In this instance, Sindey doesn't just get some exercise from her time playing with the neighbor's dog… She gets to use her brain in some serious problem-solving to get her friend inside the house as well!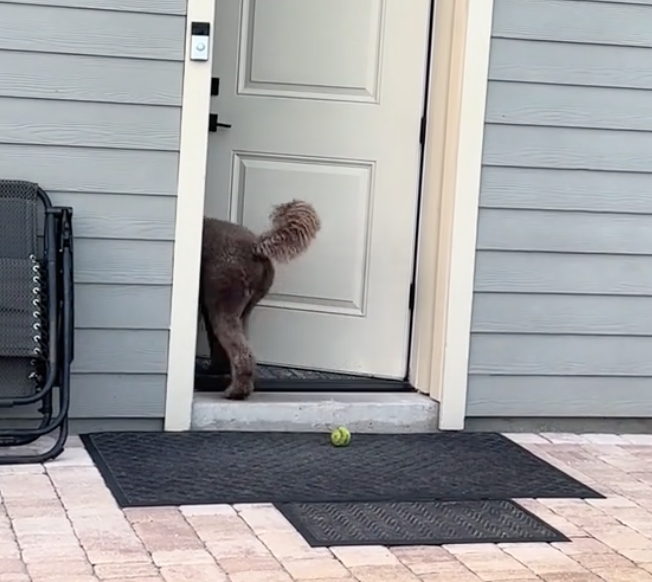 Next time your pups are playing in the yard, take a moment to appreciate the fact that they don't bring surprise visitors inside! And don't forget to always provide your dog with plenty of opportunities to play and use their brain. As you can see from the video below, dogs love to problem-solve! Providing your pet with games and activities that allow them to do so will help you create a stronger bond and keep your pet happier and healthier!
You can find the source of this story's featured image here.
Want to be happier in just 5 minutes a day? Sign up for Morning Smile and join over 455,000+ people who start each day with good news.