As parents, we strive to provide our children with enriching activities. When a father took his daughter to her first parade, her reaction had his eyes leaking. These experiences will be memorable and serve to cement the father-daughter bond.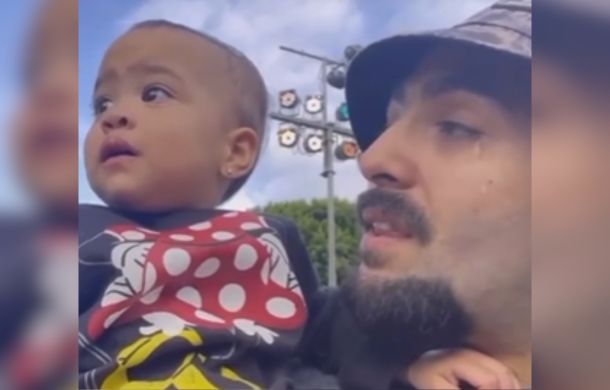 You can tell this man is enamored with his young daughter's reaction. He holds her up so she has a better view of the parade. While watching, she laughs and is completely joyful about what she sees. He isn't watching the passing entertainment at all. He is watching her reactions, causing his tears to flow freely as she enjoys the floats pass by.
The stunning visuals of a parade can be overwhelming. Decorated floats roll by, flags, and streamers fly in the breeze, and the frenzy of the crowd can be highly intoxicating. However, this dad has only one focus. He is watching his daughter.
Watch the video. You'll see what we mean.
Father becomes emotional at the sight of his daughters reaction to her first parade
byu/Hypnoidz inMadeMeSmile
You can find the source of this story's featured image here.
Want to be happier in just 5 minutes a day? Sign up for Morning Smile and join over 455,000+ people who start each day with good news.