Like millions of others, I'm a huge Olivia Rodrigo fan. She has such a powerful voice, something that lends well to her clever songwriting skills. Taking on a song by her is no small feat, but that's exactly what "The Voice" contestants Kaylee Shimizu and Elizabeth Evans did when they sang "traitor." Their performance took place during the Battles, meaning only one of them would be able to stay on John Legend's team.
On their own, Kaylee and Elizabeth showed off their unique, powerful voices. The song started off softly but it grew over time, transforming into an incredibly powerful duet when the two of them sang together, their voices perfectly complimenting one another. Their rendition was so stunning, in fact, that Niall Horan said it was "the best version that song."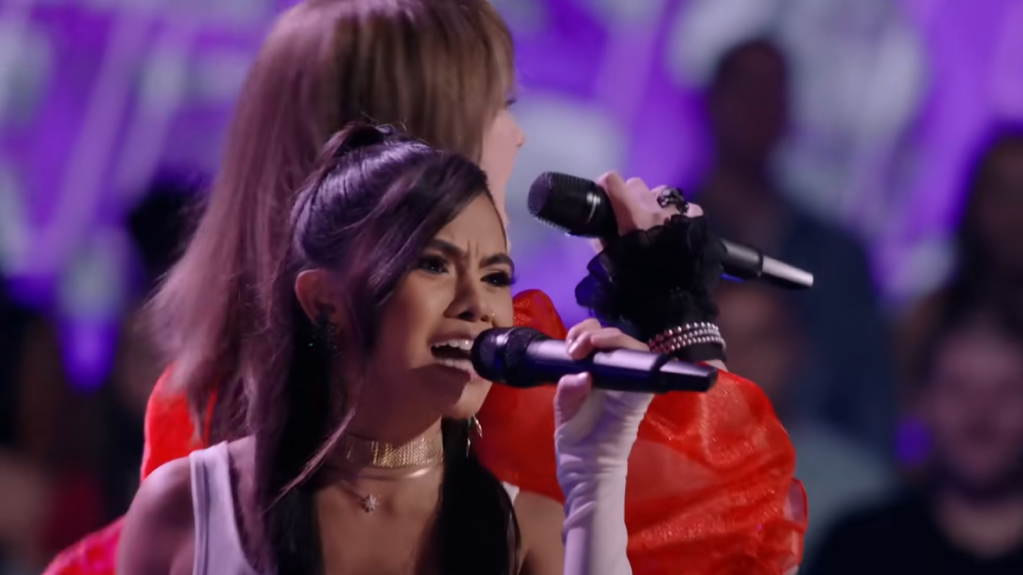 As you can imagine, Legend was left to make a tough choice. In the end, he decided to go with 17-year-old Kaylee. Fans of Elizabeth need not worry, though, because Reba chose to "steal" the talented singer for her own team.
Watch Kaylee and Elizabeth take over "The Voice" stage with their powerful rendition of "traitor" by Olivia Rodrigo.
You can find the source of this story's featured image here!
---
We need your support
We're a very small team competing against giant corporations for just a few, crucial minutes of people's attention each day–a few minutes that can be life-changing. If you believe in the importance of spreading good news into the world, please consider supporting our team today. Thank you.
Donate Now
---
Want to be happier in just 5 minutes a day? Sign up for Morning Smile and join over 455,000+ people who start each day with good news.