Get more stories like this in your inbox! Sign up for Smile, our free daily good news email read by over 825K people!
"It was the year 2002. Britney Spears was playing on the radio and Limited Too was every girl's favorite place. There was no Torrid. There was no Lizzo telling you to love your body. The 'body positivity' movement didn't exist. Fat girls were left to navigate a skinny girl's world on their own.
Ever since I was a little girl, I felt different. I was at a school surrounded by wealthy white kids. I wasn't wealthy and I wasn't white. I was kind of a mystery. I looked kind of white, but I wasn't. I'm Native American. My dad was Oneida, and my mom was Lakota.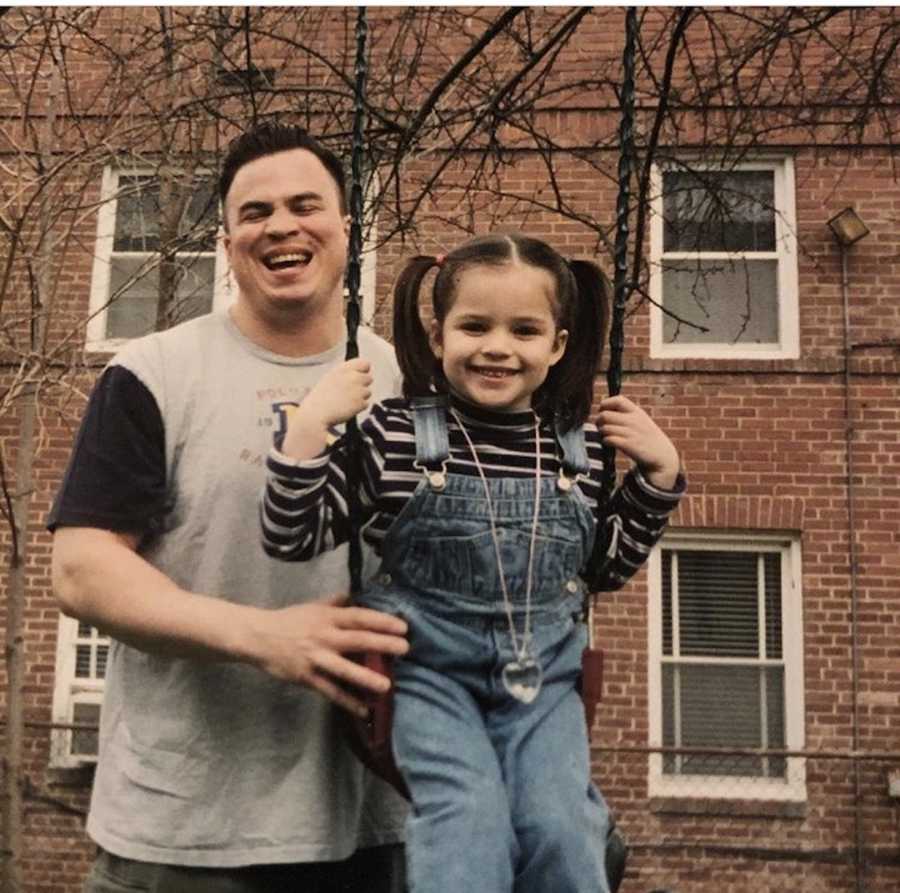 I was too embarrassed to say anything because it was just one more thing to add to the list of what made me different. And also my middle name is Peaches. It's even on my birth certificate. The wealthy white kids fed off me because I was easy prey.
I went off to middle school, where I became the bully. I felt this power inside me, that if I could be mean before they were, no one would notice my size. I was this awkward, mad, chubby girl… have I said chubby yet? Because it was always there to remind me when I sat next to a skinny girl. I blamed my parents for feeding me and naming me and for all my problems, of course, because it only made sense. I felt like I was at the center of everyone's jokes. I would go into many situations (I sometimes still do) thinking, 'They all hate me and think why is the 'fat girl' here.' I became the angry fat girl.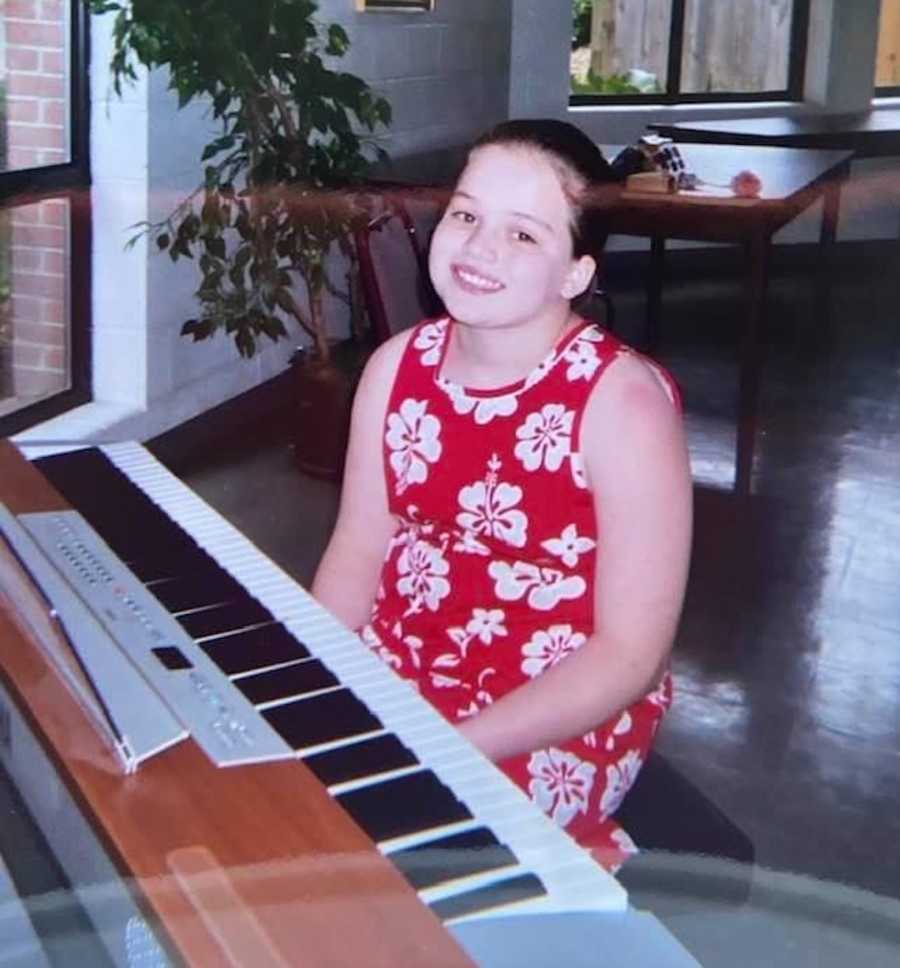 High school wasn't much fun either. It wasn't memorable like you see on TV. I didn't have tons of friends. I flew under the radar and just waited to graduate.
It wasn't until the end of high school I discovered something that could make me 'cool.' Alcohol. From the start, we didn't have a great relationship. I got alcohol poisoning at my prom and had to go to the hospital. I would blackout almost every time I drank, but I didn't care. I had friends and a boyfriend. The fat girl was…dare I say, finally cool?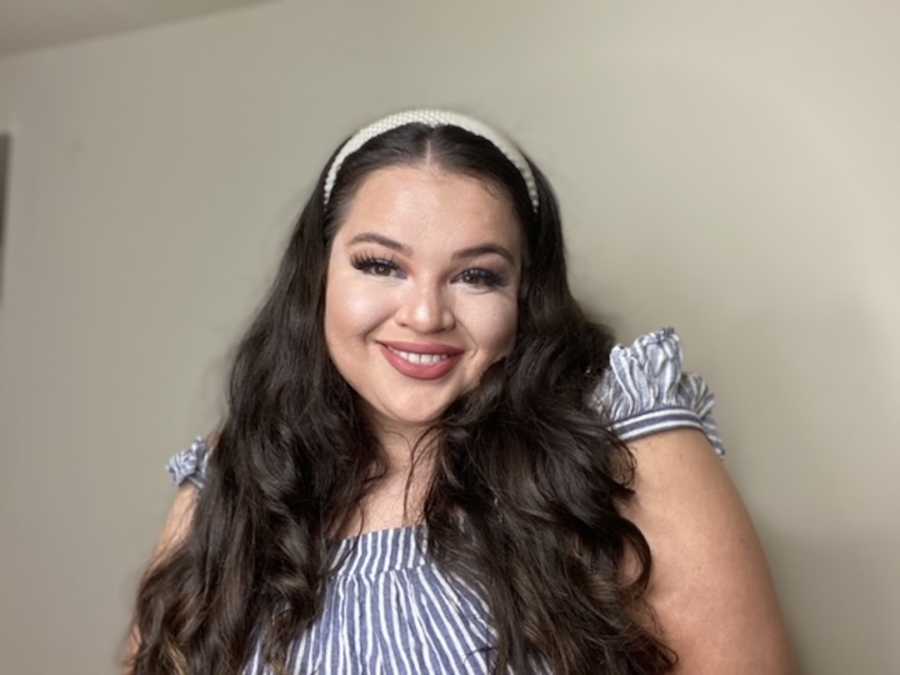 But the excitement of all this lasted about 4 minutes until I started to realize the 'friends' I had were people your parents warn you about. The boyfriend turned out to be cruel and abusive. I was so insecure though because at least someone was paying attention to me. Even if it was costing me my dignity. If I loved myself, how could I let this man treat me this way? If I was skinny, I thought, none of these problems would be happening.
I hated myself. I was horrified. I didn't want to admit I had a drinking problem because I didn't want to admit anything was wrong. I was in denial until I hit rock bottom, not just physically but emotionally. I hated everybody, and life wasn't fair. Yes, my life had been hard but then things got worse when, in 2018, when my dad got sick and later passed. If I thought I was angry before, I now had to deal with grief on top of it. I was damaging myself with both alcohol and men that didn't care about me.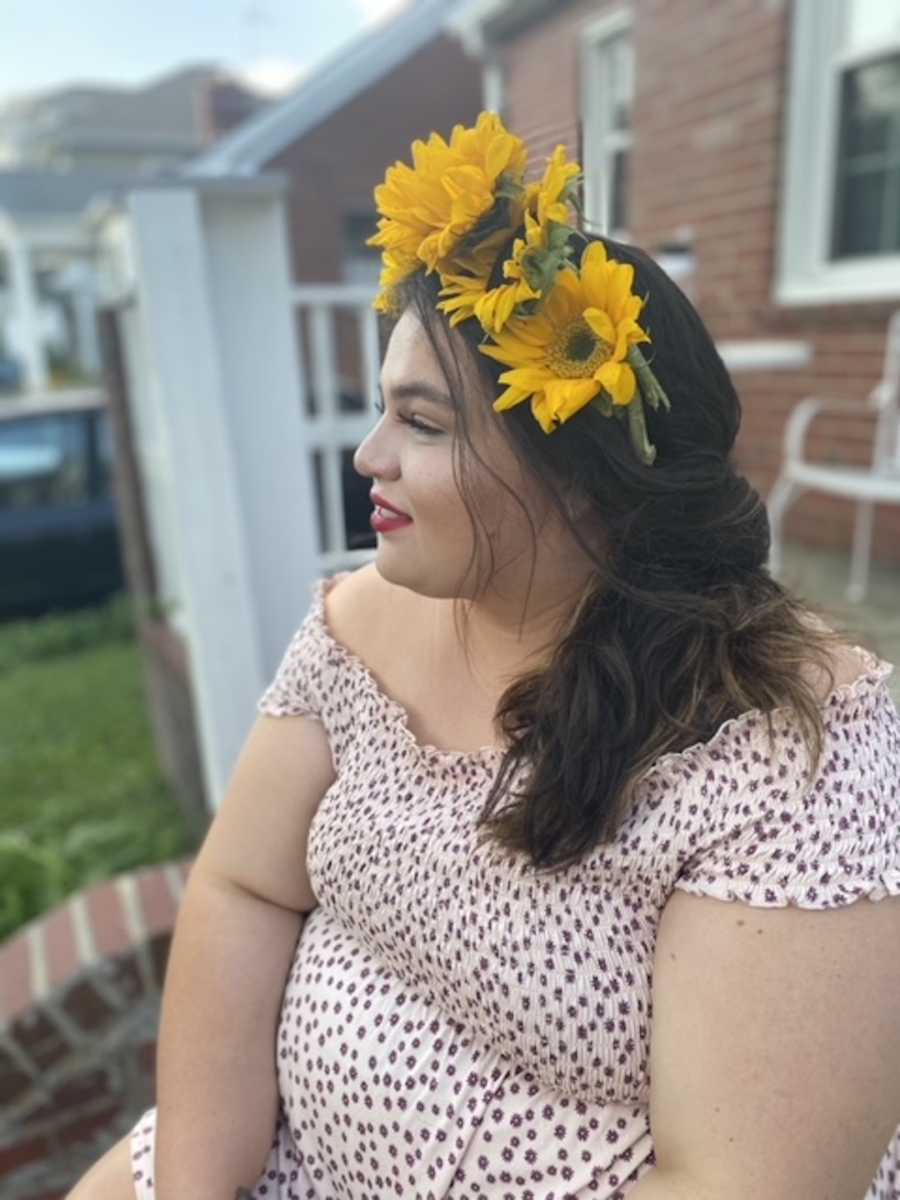 It took me a while to feel every ounce of hurt, pain, sorrow, any kind of emotion really. Even happiness. But one day I woke up and realized I deserve more, and so do you.
You don't need a man beating you up emotionally or physically, and you don't need to drown your sorrows in alcohol. When I took all of the negative things away that were feeding my body and soul, I started to look at myself differently and started to appreciate myself. It doesn't happen overnight, but I had to start apologizing to my body for all the hurt I caused her.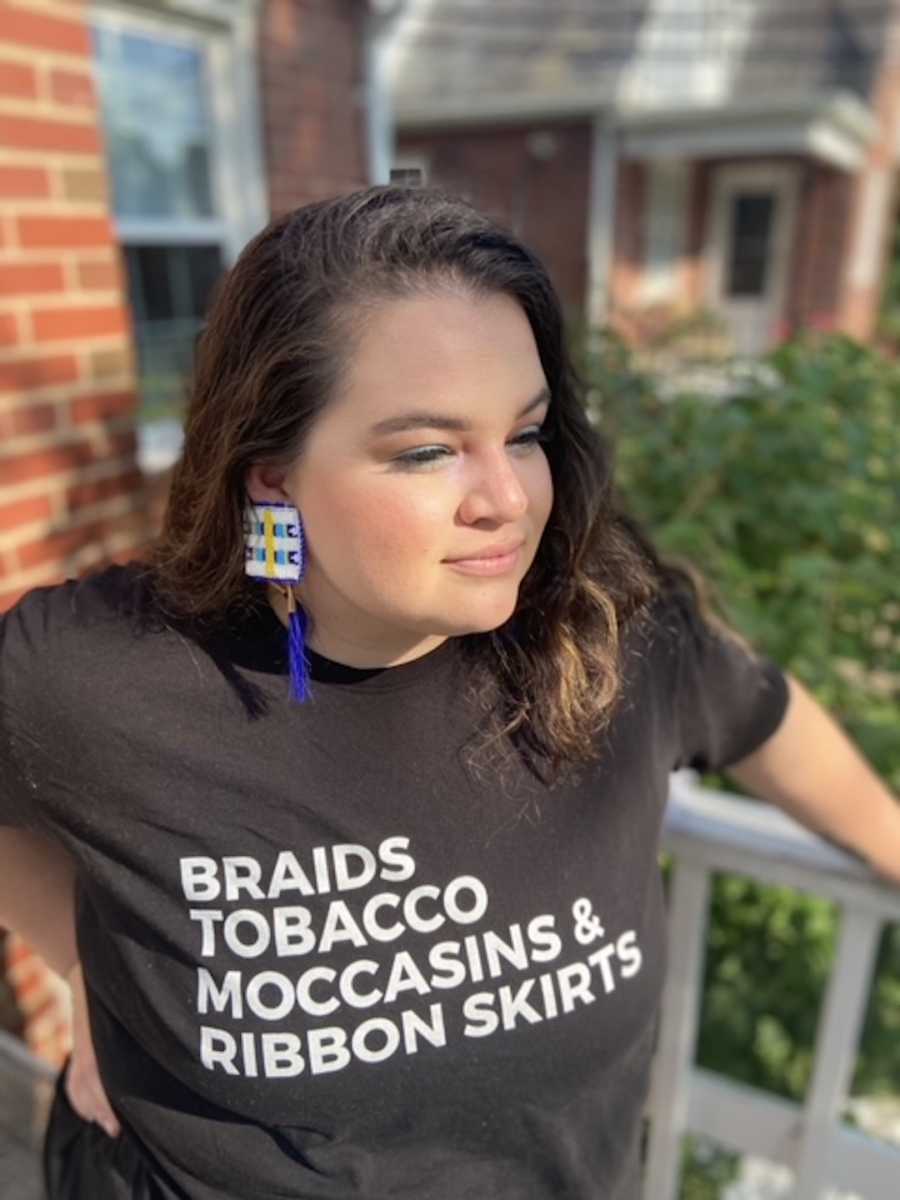 I am now 28 years old, and I am in a committed relationship with loving myself. It has taken years for me to like myself, let alone love myself. And then posting a photo in a bathing suit on Instagram didn't seem so hard. It almost felt normal.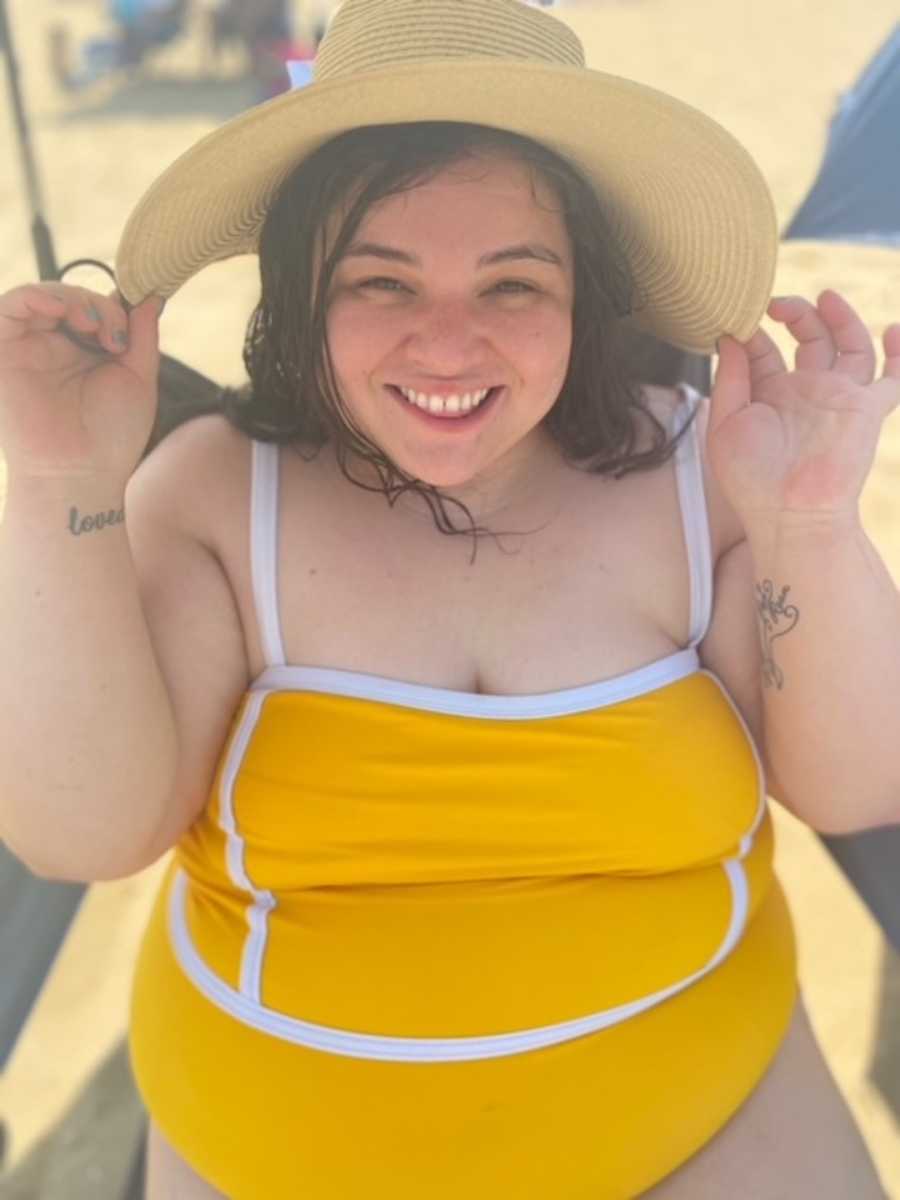 I must give thanks to where it's due. It may seem silly, but Lizzo really helps me build my confidence. And so does my career. I am now a makeup artist, and my work makes men and women look and feel beautiful. There's something about making others feel beautiful that makes you feel beautiful. I've become the person little me would be proud of. I wish I could go back and hug the young, awkward, chubby me. She would love I'm now a makeup artist. 'You'll go through some bumps, experience some trauma, but you'll come out stronger,' I'd tell her.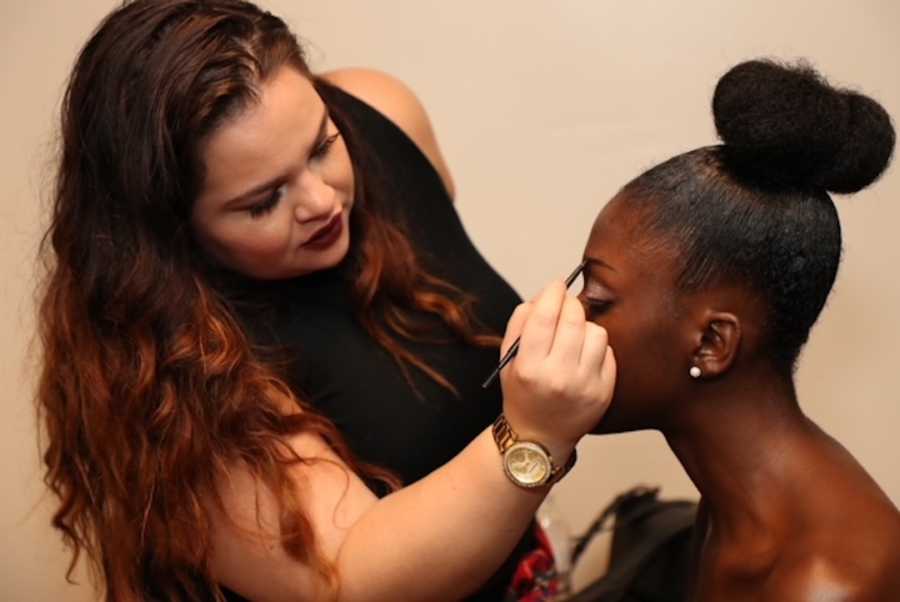 To all my little fat girls, keep being you. Don't ever let anyone take your shine away. Believe me when I say good things are coming for you. It's just going to take some time. Don't give up. One day it will all just click together."
This story was submitted to Love What Matters by Nicolette Peaches Elm from Arlington, VA.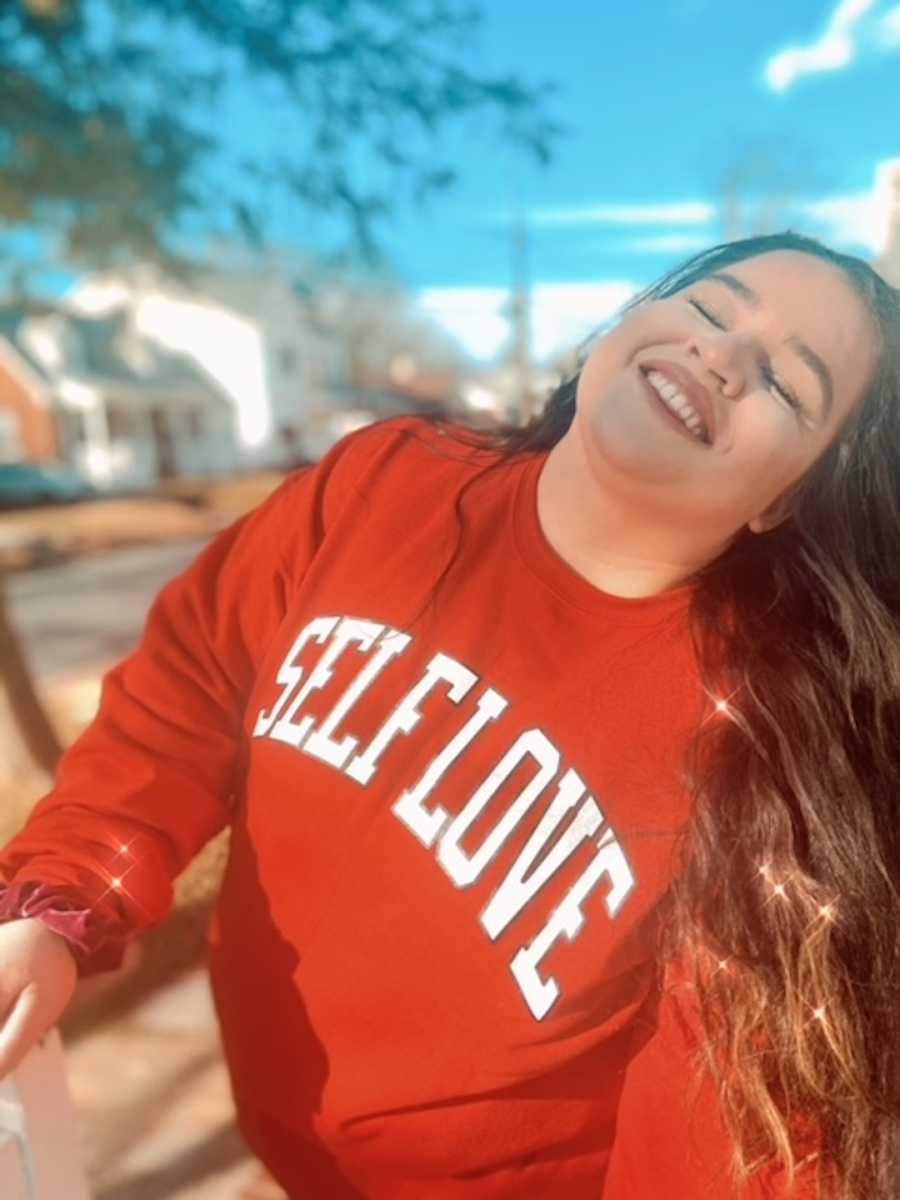 Get more stories like this in your inbox! Sign up for Smile, our free daily good news email read by over 825K people!
Want more good news?
Sign up for Smile, our free daily good news email with over 600,000 happy and optimistic subscribers!
You share, we give! Every time you share an article, we donate to Smile Train to provide life-changing cleft surgeries to children in need.
$15.78 raised today! Learn more here.
Share to Give!
Every time you share an article, we donate to Smile Train to help provide life-changing cleft surgeries to children in need. Spread good news, change lives! Learn more here.
Proudly Supporting
Want to be happier in just 5 minutes a day? Sign up for Morning Smile and join over 455,000+ people who start each day with good news.