Few things really tap into the cute scale like baby animals trying to act tough… and these mountain lion kittens really take the cake!
Santa Monica Mountains National Park Service (SMMNPS) researchers recorded the pair of cubs, known as P-116 and P-117, during a routine health assessment. The cubs, who were about 26 days old at the time of the recording, showed characteristic cat-like spunkiness as they hissed comically at the researchers.
For nearly two decades, the National Park Service has been studying the behavior and survival of mountain lions in the Santa Monica Mountains, gaining invaluable insights into how these magnificent creatures adapt to a fragmented and urbanized environment.
This ongoing research has helped shed light on the challenges faced by mountain lions and the steps needed to ensure their continued existence in the region.
The adorable duo, a male and a female, were tagged in the Santa Susana Mountains, with the video showcasing the kittens' endearing attempts at hissing and roaring when biologists approached them.
The biologists take great care in their research to ensure the safety of all involved. "Each visit to a den by a biologist occurs while the mother is away hunting for food, feeding, or resting," read the SMMNPS Instagram post. "A biologist will track her movements via telemetry while others on the team approach the den area. Once the den is found, the researchers will conduct a general health assessment of the kittens a short distance away and place them back when finished."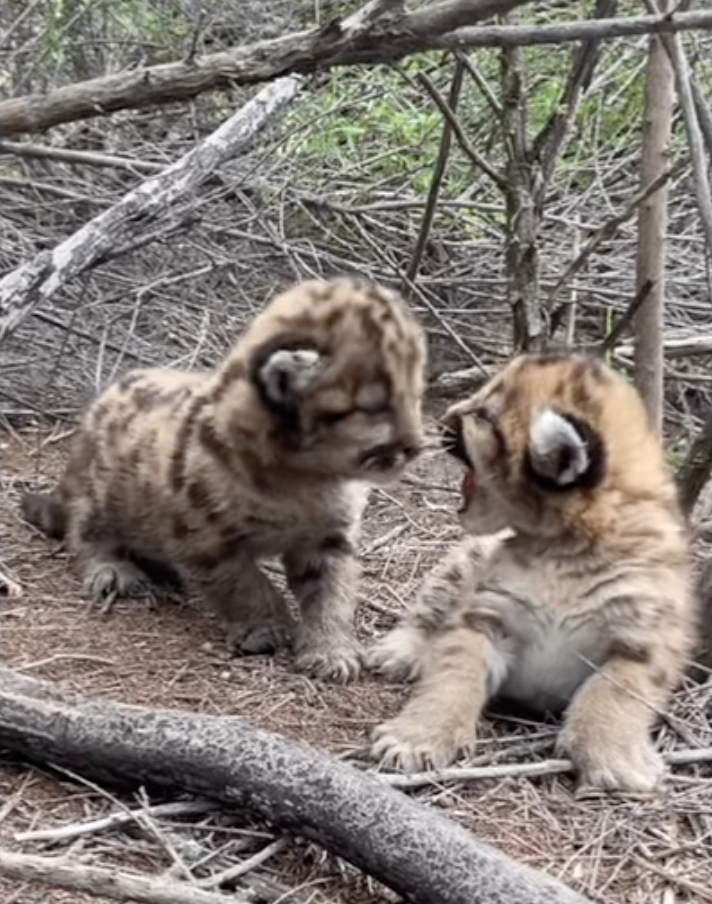 The mother of these charming kittens is known as P-106, and researchers estimate her age as around six years old. P-106 has been an integral part of the National Park Service's research efforts, and her new litter marks the 26th set of kittens to be documented at the den site. This lineage tracking provides valuable information on the population dynamics and genetic diversity of mountain lions in the area.
Living in a fragmented and urbanized environment presents numerous challenges for mountain lions. The Santa Monica Mountains serve as a unique case study, highlighting the importance of preserving natural corridors and maintaining genetic diversity. The ongoing research conducted by the National Park Service helps identify potential threats to the mountain lion population and informs conservation strategies to mitigate these challenges effectively.
The tagging and study of these two mountain lion kittens in the Santa Susana Mountains marks another milestone in the ongoing research and conservation efforts conducted by the National Park Service. These adorable cubs symbolize the resilience and beauty of California's wildlife.
Through dedicated research, conservation initiatives, and public awareness, we can ensure that these majestic creatures continue to roam our mountains for generations to come.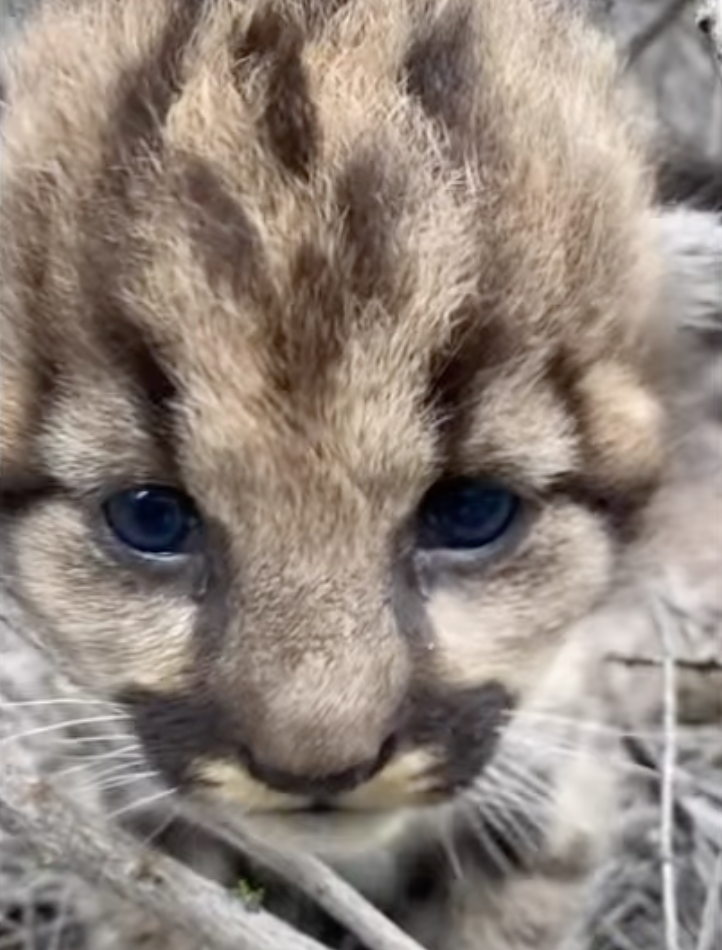 You can find the source of this story's featured image here.
Want to be happier in just 5 minutes a day? Sign up for Morning Smile and join over 455,000+ people who start each day with good news.