Native to Africa, vervet monkeys have almost human-like qualities, not just from a physical standpoint, but in their social structure as well: Mess with one of them and you mess with all of them.
So, when volunteers with a vervet monkey rescue center heard about an injured monkey, they knew they would be met with some resistance by his family when they went to collect him. His mother did whatever she could to keep them at bay, screaming at the team and baring an impressively sharp set of fangs…
But this monkey, later named Pearce, had to be separated from his family because he needed medical care. A high school student in Amanzimtoti, on South Africa's east coast, discovered him in the fall of 2017 with a severely injured leg, and immediately got in touch with the Umsizi Umkomaas Vervet Rescue Centre.
The organization rescues, rehabilitates, and releases vervets into the wild, and tries to educate the public so people will come to see them as something more than furry pests. But their altruistic endeavors were lost on Pearce's mother that day, and they were forced to lure him into a trap with some bits of food. The rest of his gang was furious when they realized he'd been tricked, said one Umsizi volunteer, Nigel Wright.
---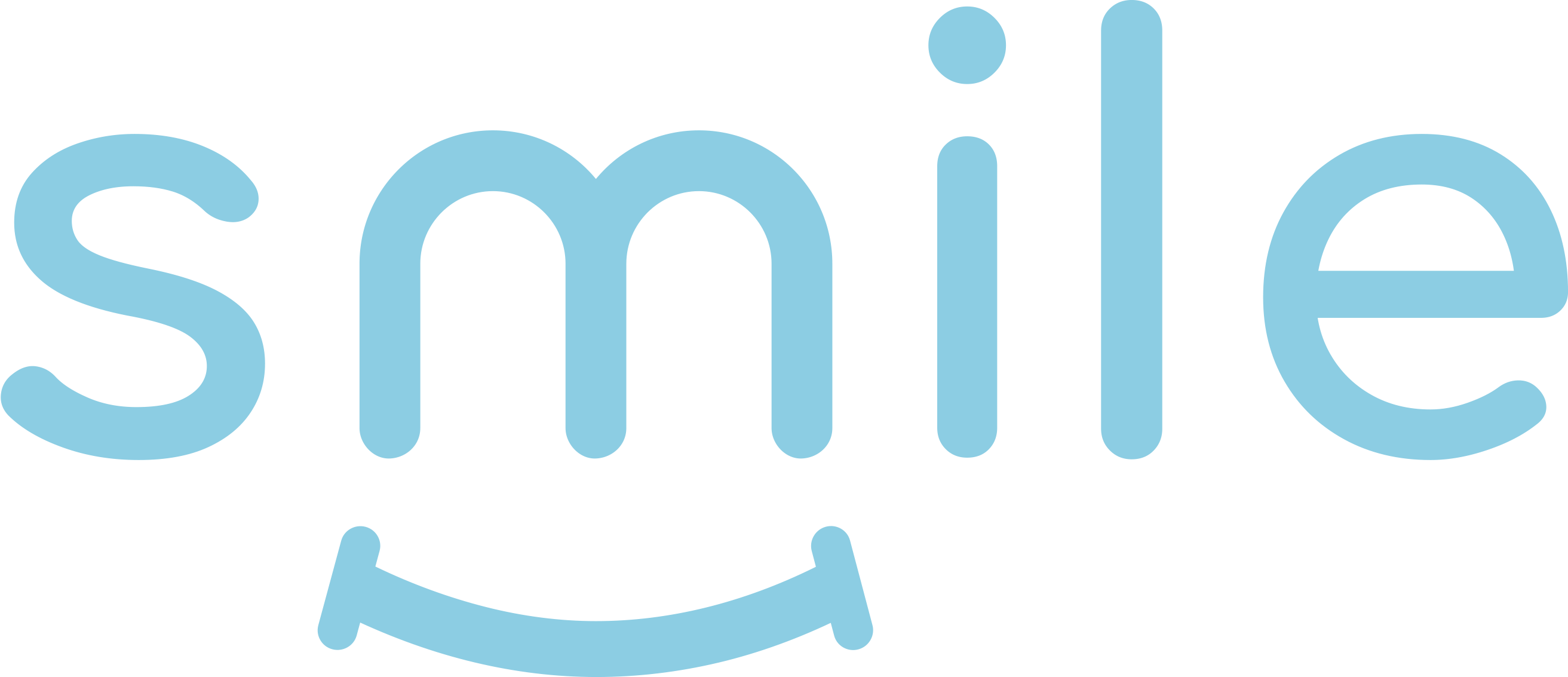 Sign up for our free daily email.
Stay inspired 6 days a week with Smile by InspireMore,
the #1 good news email read by 700K+ people.
---
Some tried to open the door to release him, while others displayed threatening behaviour towards us by grunting and showing their teeth … Vervet monkeys have huge canine teeth that are razor-sharp and would inflict serious damage if they bite you.
Pearce spent the next several weeks recovering at the center. Meanwhile, his family was probably still in mourning, thinking they'd never see him again.
But, of course, they were wrong. Once he was fully recovered and ready to be released into the wild once more, volunteers put him in a carrier and headed out to reunite him with his family. It took a while for them to find the troop, but when they did, Nigel said, they were greeted by "30 very unhappy monkeys."
Pearce, however, was so excited. Rescuers said he hollered for his mom and did cartwheels in his carrier before they even let him out!
The moment they opened his cage so he can rejoin his troop is one of the most heartwarming things you'll ever see.
Pearce makes a beeline for the roof of the nearby building, where the rest of his family is gathered. One of the monkeys, probably Mama Vervet, is so impatient for him to get on the roof that she reaches down, grabs him by the scruff of the neck, and hauls him up the rest of the way.
Once a mom always a mom.
Check out the entire sweet reunion in the video below, and don't forget to share the heartwarming family moment with someone who needs a smile!
Viral Video of Pearce release.

This once off amazing video has now had over 20 Million views, Can you imagine what we could have done if everybody who watched it donated just R1 PER VIEW. We could have bought our land already, built our state of the art foundation, and helped many other wildlife and local charities….. it goes to show how lots of very small donations add up to one huge difference for so many……..every little helps…Please if you watch and enjoy this once in a lifetime video click the link below to make a donation.. play your part in saving our rehab centre and saving the lives of our monkeys and wildlife.. https://goget.fund/2z3iQhW

Posted by Umsizi Umkomaas Vervet Rescue Centre on Sunday, November 11, 2018
---
Share your story & inspire the world.
If you have an uplifting story we would love to hear about it! Share it with us here.
Want to be happier in just 5 minutes a day? Sign up for Morning Smile and join over 455,000+ people who start each day with good news.