Miscarriages can be devastating. After four miscarriages, Martha Keith had to have a surgical procedure. While she was healing physically, an angel came to see her. That angel, in the form of a black kitty, helped her deal with the emotional loss of the miscarriages.
On her TikTok, Martha explains that she doesn't know where the cat came from or who it belonged to.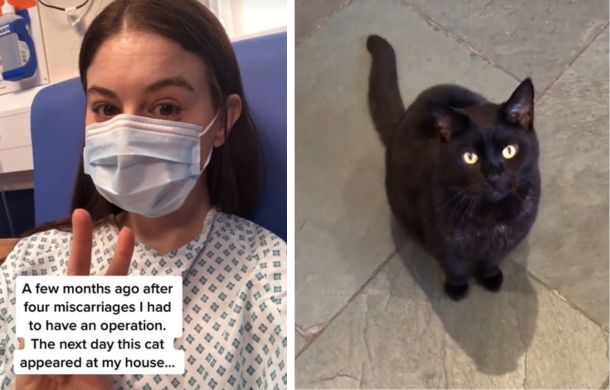 The cat visited almost every day, asking politely to be let in.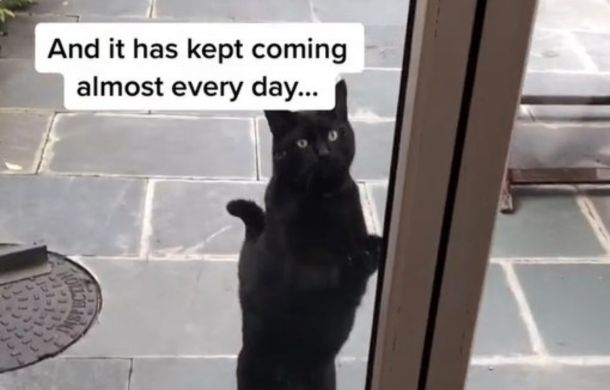 Sitting with Martha while she puttered on her computer, offering snuggles and nose boops, the angel kitty was a consistent part of daily life. You can watch the original video below, but the story doesn't end there.
When she posted the first video a year ago, Martha had no idea who the cat belonged to. She just knew that, after her miscarriages, the mysterious angel kitty helped her through the rough times. People on her channel were asking for updates about the angel kitty, so Martha added some new information. The first part of the update was a pregnancy announcement.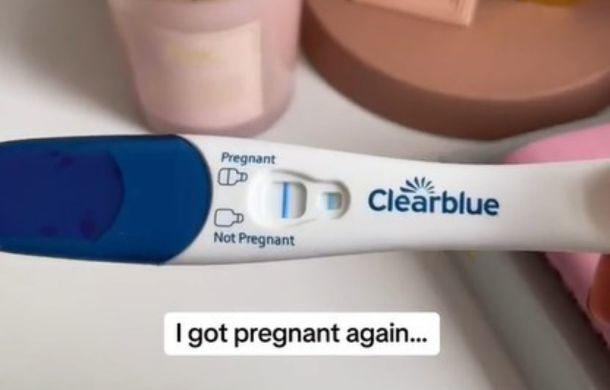 The cat was there on Easter after the positive pregnancy test but never returned. Curious, Martha set off on a quest to visit her neighbors to try and find out who the cat's owner was. She found them!
The cat's name was Squidge, and he belonged to a neighbor couple who had adopted him from a shelter. Although they had always wondered where he was running off to, they assumed he was off helping someone. They couldn't have been more right! This was taken on Easter Sunday, the last time Martha saw Squidge.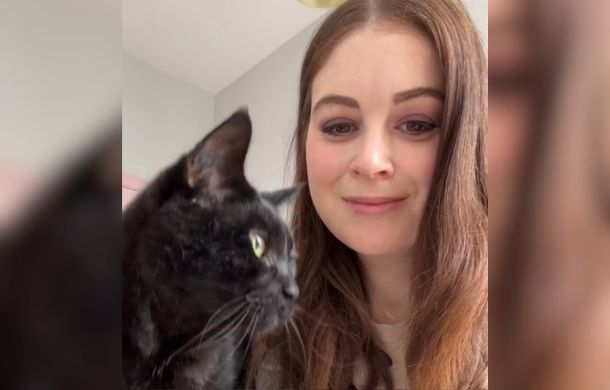 Sadly, Martha also learned that her miscarriage angel kitty is an actual angel now. He developed cancer, and his owners were forced to make a difficult decision. Squidge held on until Martha's successful pregnancy, and passed shortly after the last time she saw him. Since then, Martha delivered a healthy baby girl, and she credits the healing energy of Squidge during her recovery period.
Cats, indeed, are fantastic. They can sense when they can help and offer calming energy. Squidge was Martha's miscarriage angel kitty, and she will remember him forever. You can watch the original story with the update below.
You can find the source of this story's featured image here.
Want to be happier in just 5 minutes a day? Sign up for Morning Smile and join over 455,000+ people who start each day with good news.