In a delightful twist on daily reunions, a chicken has captured hearts by eagerly racing towards her owner's car each day. This feathery sprinter dashes with unbridled enthusiasm. As the car pulls up, anticipation mounts — and then she's off! This isn't just a one-time thing either, this loving chicken greets her owner daily!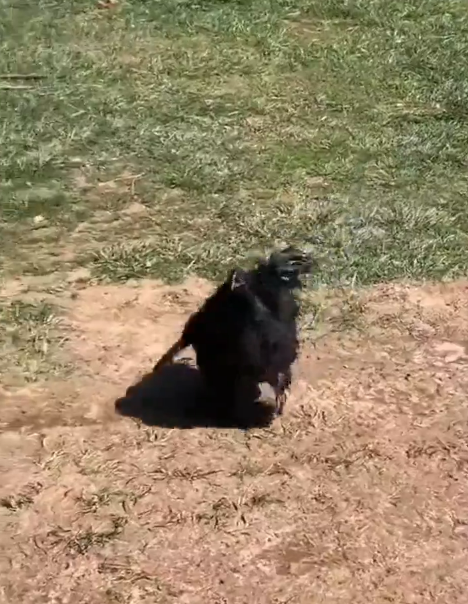 With a flurry of feathers, she zooms straight to the vehicle. The moment the door opens, she leaps, seeking pets with the eagerness of a long-lost friend. This daily ritual, far from ordinary, underscores an extraordinary friendship transcending species. It's a true celebration of connection and the unexpected ways love manifests.
As you witness this unique bond when this chicken happily greets her owner daily, consider the joy in life's simplest moments. Share this story and spread the happiness.
You can find the source of this story's featured image here.
Want to be happier in just 5 minutes a day? Sign up for Morning Smile and join over 455,000+ people who start each day with good news.