In a bustling world where most of us move at breakneck speed, it's easy to lose sight of the smaller, delicate wonders of life. But for one woman named Kayla Brown, an unexpected friendship with a butterfly named Phoenix offered a miraculous lesson in compassion, empathy, and living in the moment.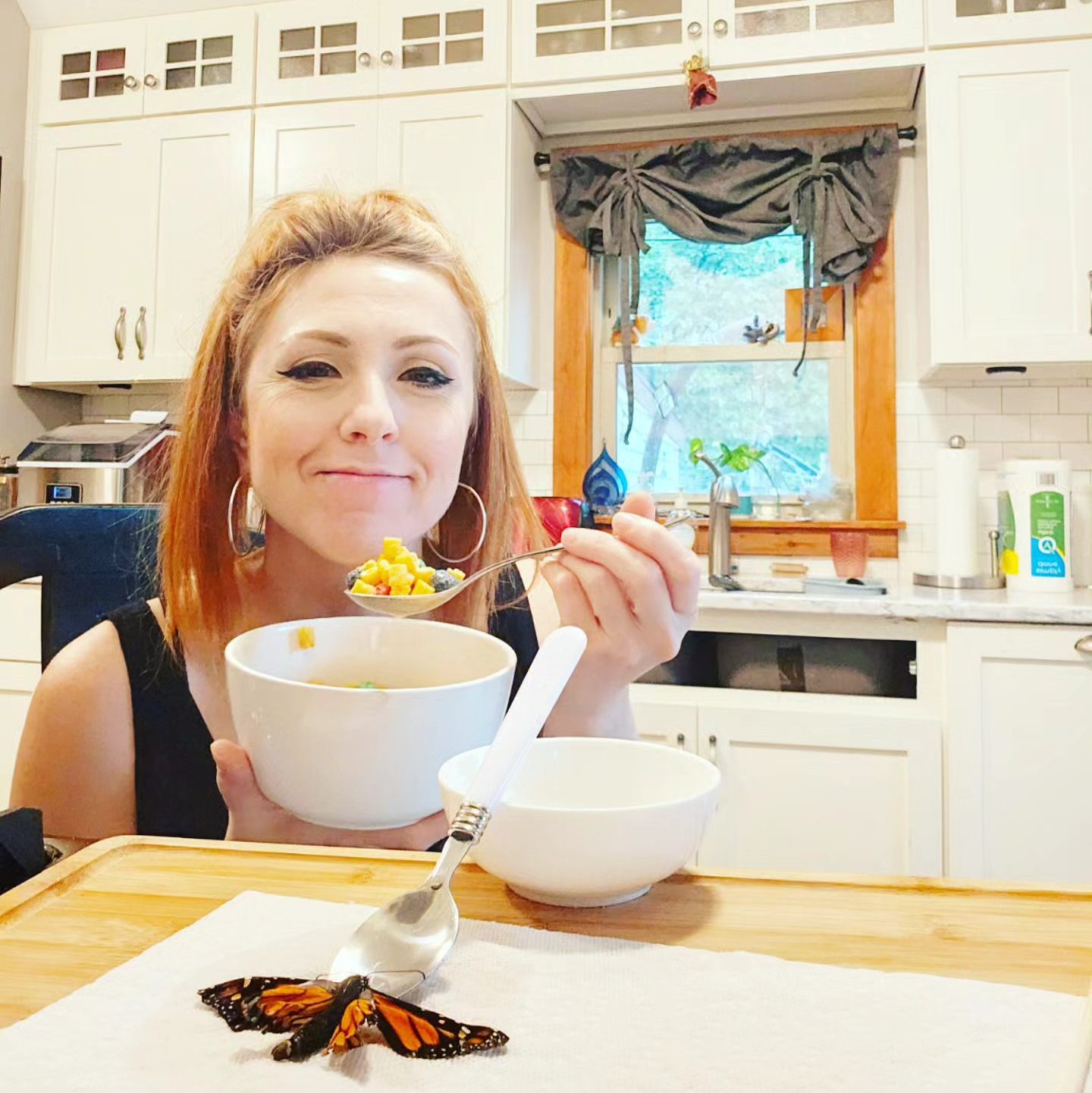 Phoenix was a survivor of a tragic accident that left him with crumpled wings and a twisted abdomen. His once bright future as a soaring monarch had crashed. However, fate had other plans in the form of Kayla's kindness and gentle care.
"This is my butterfly friend, Phoenix. He fell when he was making his chrysalis, which damaged it pretty good. I stuck his silk to some tape and attached it to a chopstick and hung him back up, but the damage was already done," Kayla said. "He has limited mobility, he can't fly, and he has trouble feeding himself. So, he lives with me now."
In the comfort of Kayla's home, Phoenix found love in pineapple slices and the joy of "flying" as Kayla whipped him around the back patio. This incredible friendship even offered Phoenix the simple pleasure of feeling like he was flying — even if just for a moment. Kayla found peace and a shift in perspective through Phoenix. The joy of breakfasting with a butterfly became her new way to start the day.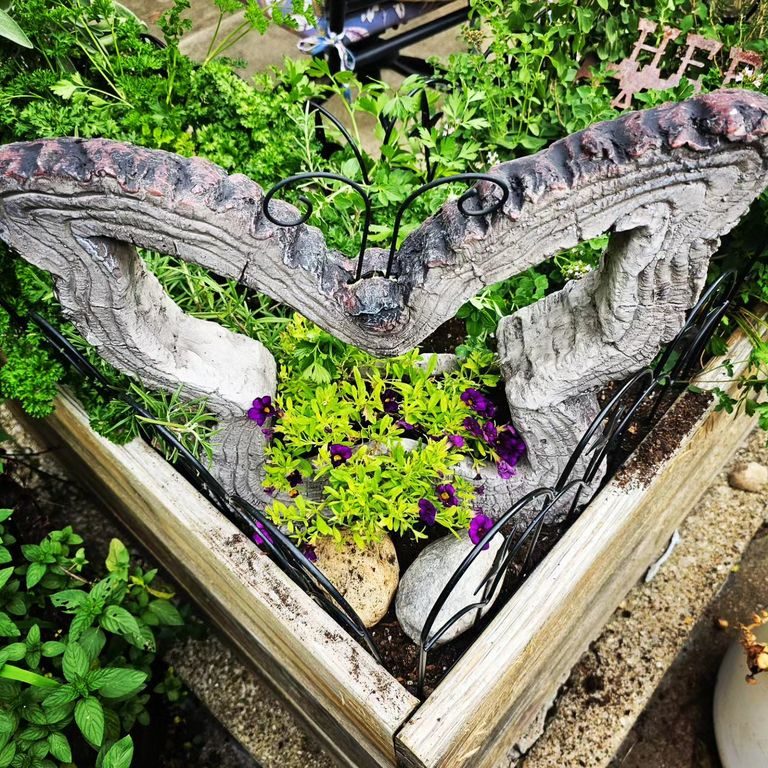 The story shifted to an emotional note when Kayla updated her friends and followers about Phoenix's passing.
"Sweet boy crossed the rainbow bridge yesterday outside surrounded by fresh lavender with the sun on his wings," Kayla wrote. "I've attached a picture of where Phoenix is laid to rest. This little guy made quite an impact in his short time with us all."
Kayla and Phoenix's story illuminates the power of empathy and connection. In the least expected places, we can uncover profound life lessons. Phoenix's short time on earth left a lasting impact, touching not only Kayla's heart but inspiring many others.
Share this extraordinary story with your friends and family to spread the joy of compassion and unlikely friendships.
You can find the source of this story's featured image here.
Want to be happier in just 5 minutes a day? Sign up for Morning Smile and join over 455,000+ people who start each day with good news.