Never underestimate the power of a smile — or in this case, over 20,000 of them! If you're a long-time member of the InspireMore community, you've likely heard of Smile Train. This nonprofit is the world's largest cleft organization, focusing their efforts on providing free cleft care all around the world. We've partnered with them over the years and have seen firsthand the life-changing impact their work has on those they help.
That's why we're thrilled to share with you details on their latest accomplishment. It all started earlier this year when our friends at Smile Train set out to accomplish feats they never had before. This included setting a Guinness World Records™ title for "World's Largest Online Album of Smiling Mouths," a goal they were determined to reach by World Smile Day on October 6.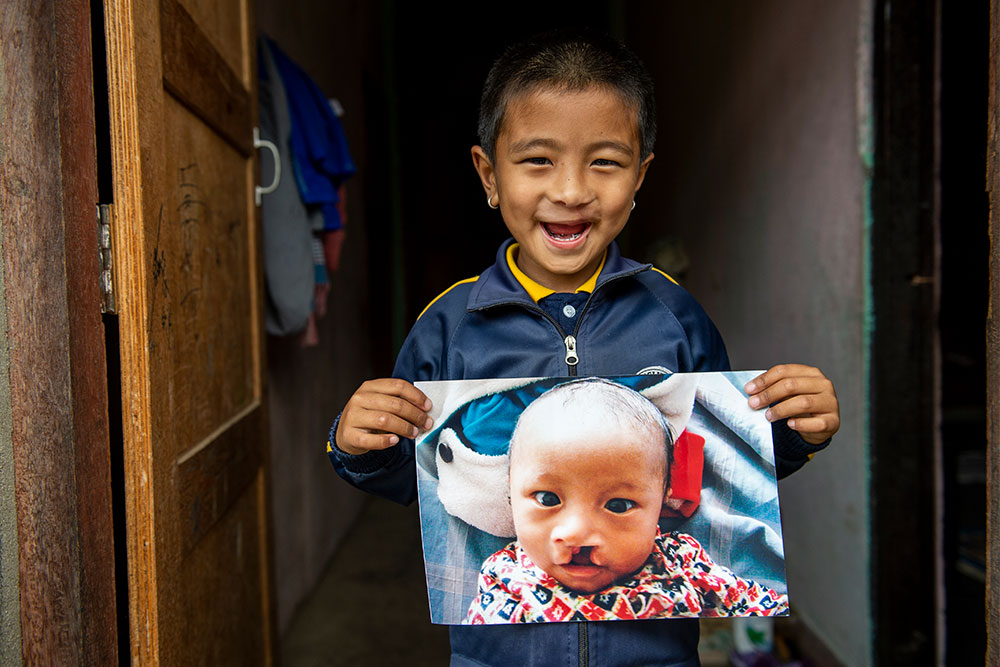 Because this was an entirely new goal, Guinness World Records™ determined the number they had to beat was 20,000 unique photos. Reaching it wouldn't be easy, but Smile Train had plenty of motivation.
In fact, Dentsply Sirona, the world's largest manufacturer of dental supplies and technologies, partnered with them by pledging to donate an additional $120,000 to Smile Train if they set the record.
And so the challenge began: Over the course of 2023, Smile Train made their way to conferences, parks, malls, social media, and lots of other places in search of folks who wanted to share their smiles for a good cause.
Fun fact, InspireMore played a part by reaching out to dear readers like you through our Smile newsletter — so a big thanks to the 1,432 people who sent over photos of their smiling faces! Each of them were absolutely stunning!
After months of reaching out and compiling all of these beautiful photos, Smile Train chose to meet with an official Guinness World Records™ adjudicator at the Worcester Historical Museum — this is the home of Harvey Ball, creator of the iconic yellow smiley face in 1963 and World Smile Day in 1999.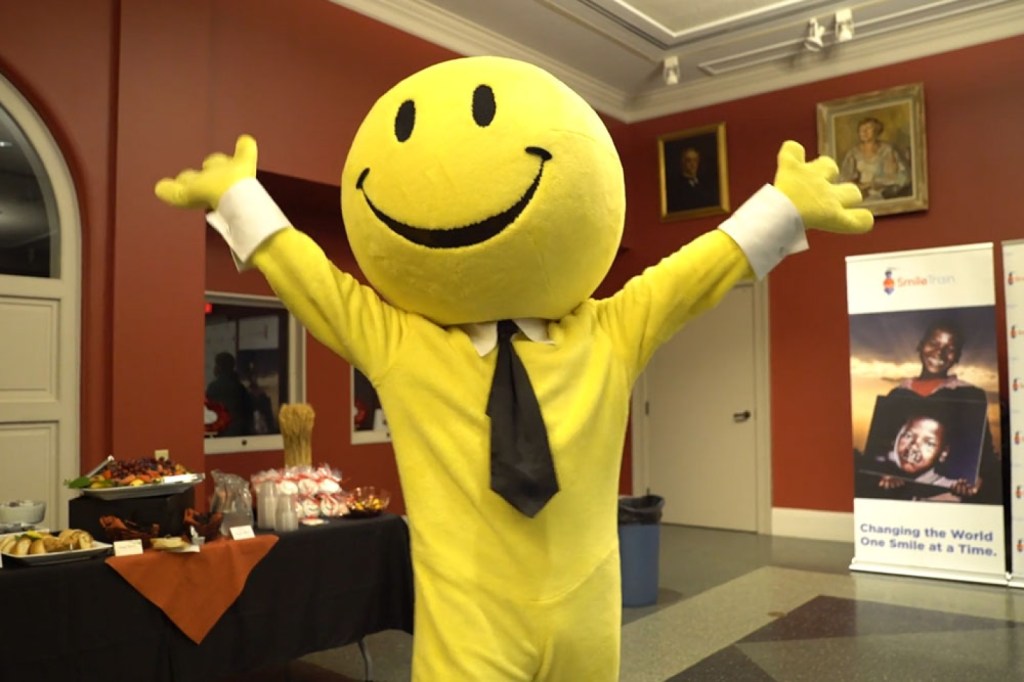 Everyone was on the edge of their seats as they awaited the adjudicator to officially announce if Smile Train completed their mission — with a total of 21,271 unique photos collected, they certainly did!
"This honor is a win for the cleft community and all individuals born with a facial difference," Smile Train CEO Susannah Schaefer said. "At Smile Train, we're passionate about smiles because we know what a serious business they are. As an organization that supports free cleft surgeries and other comprehensive cleft care, this achievement reinforces the message that all smiles are beautiful."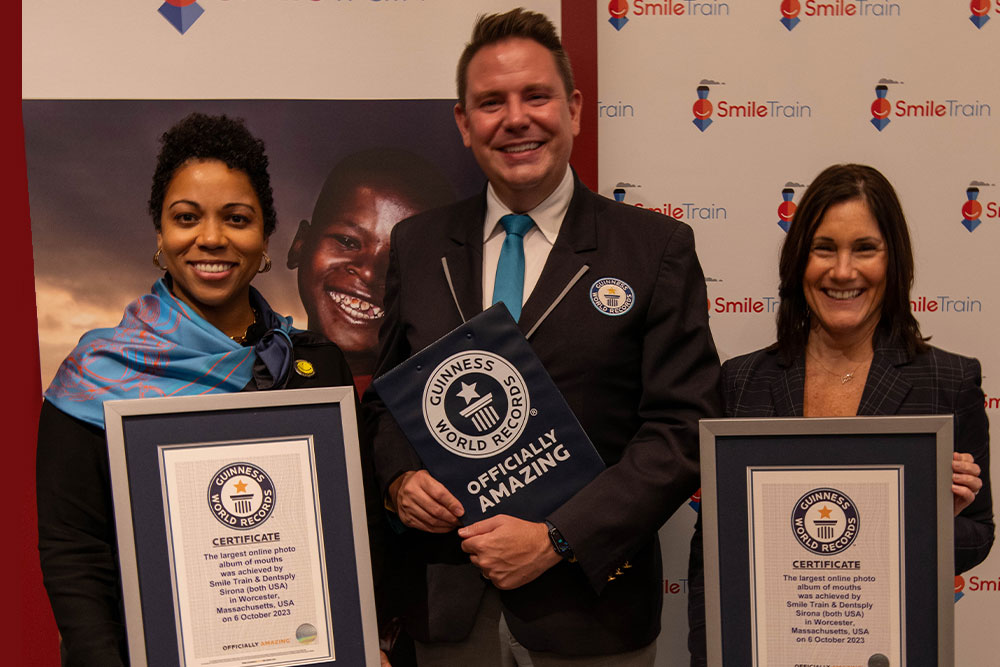 We couldn't be prouder of our friends at Smile Train for this incredible accomplishment, and we can't wait to see what they do next as they continue to provide life-saving care for those in need all around the world!
You can find the source of this story's featured image here!
Want to be happier in just 5 minutes a day? Sign up for Morning Smile and join over 455,000+ people who start each day with good news.