How do you entertain yourself when you're feeling under the weather? This dog seems to enjoy licking the windows of his recovery area! A vet tech named Gabby on TikTok recently shared a hilarious video of one of her patients enjoying this unusual activity after surgery. Footage of the dog with his face pressed up against the glass with his tongue hanging out has gone viral online! I mean when a dog licks the window at a vet's office with that face, you can't help but stare!
"T is in the hospital with us while he recovers from his surgery," reads the caption. "His favorite way to pass the time is licking the windows while staring at everyone."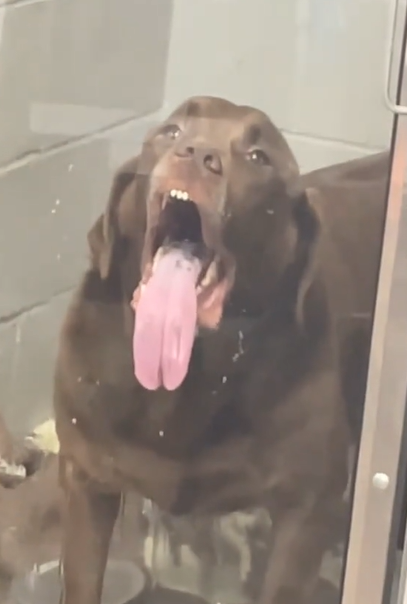 Gabby has uploaded several videos of the dog's bizarre habit with a variety of different audios. Her most popular post has reached over 50 million views!
Watch the video below to see the goofy pup that the internet is falling in love with.
You can find the source of this story's featured image here.
Want to be happier in just 5 minutes a day? Sign up for Morning Smile and join over 455,000+ people who start each day with good news.