A golden retriever wandered into the show area during a professional Taekwondo demonstration. While onlookers were enthralled by the flying kicks, sticks, breaking boards, and synergistic choreographed moves, the golden retriever only had one thing on his mind watching the Taekwondo performance…
"STICKS! OMG, flying sticks! OH BOY, OH BOY, OH BOY!!!" Or at least, that's what we think his inner monologue was saying.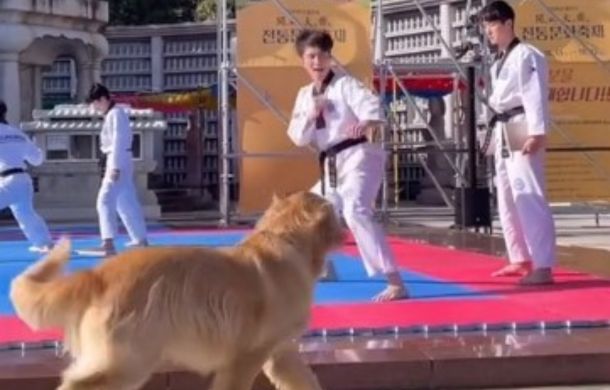 The overjoyed golden retriever bounced all around the demonstration area. As each new board sent sticks flying from well-placed kicks, the happy dog tried to catch them all. The demo was fast-paced, and the golden got an intense workout.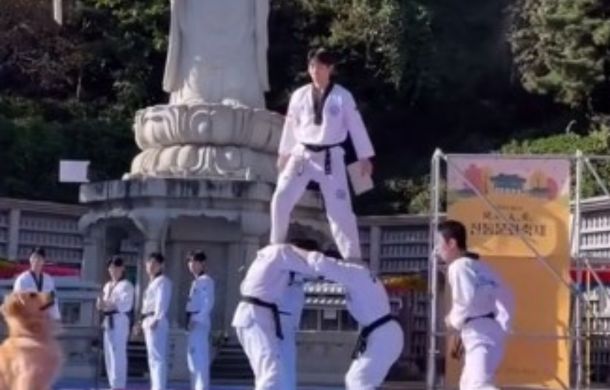 The golden was busy waiting and watching as the professionals set up for each new trick. The boards were flying so fast, and with such force the poor pup never managed to wrangle one. Trying to be everywhere all at once, the golden flew around the mats in a flurry of energy.
The performers leaped, spun, kicked, and flipped spectacularly.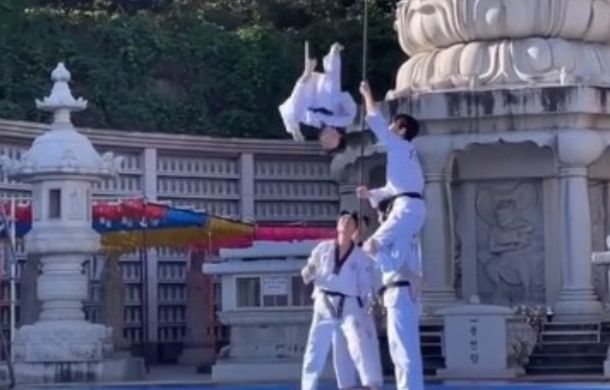 While it was a fantastic Taekwondo demonstration, our eyes were on the golden retriever, trying to grab all the sticks. Watch the hilarity below!
You can find the source of this story's featured image here.
Want to be happier in just 5 minutes a day? Sign up for Morning Smile and join over 455,000+ people who start each day with good news.