A normal day of yard work nearly turned deadly when 4-yr-old Jacob Roberts was struck by the lawn mower his father was operating. Brad, Jacobs father, thought his son would have fun riding on the lawn mower with him… until the morning took a tragic turn.
Jacob wasn't feeling well, so Brad had him go inside the house and continued mowing the lawn. Brad watched the screen door close behind his son, put his earphones back in and assumed nothing was amiss – until he struck something behind him. Brad immediately realized the horrifying truth – he had hit Jacob while backing up.
"I picked the lawnmower off Jacob's body and yelled for my wife to call 911â€
Jacob was bleeding profusely, but Brad and his wife Kim were able to get him to the hospital before Jacob's injury took its toll.
Doctors at Arnold Palmer Hospital performed numerous skin grafts to reconstruct Jacob's chin, but were unable to save the fingers on his left hand.
In the midst his of horrific injury, Jacob's persistence, love for life and the people around him made all the difference in his recovery since. Now 8 years old, Jacob plays soccer, video games and pals around with friends like any other kid.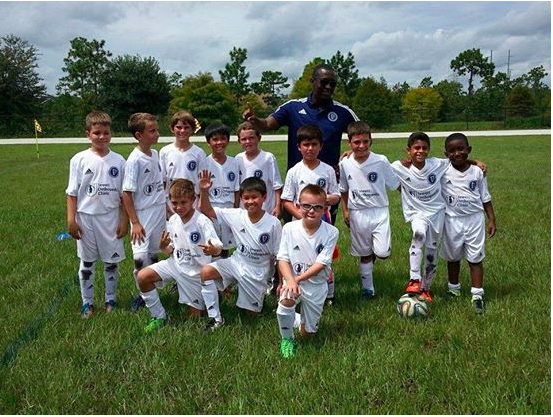 The road to full recovery will be long, but Jacob isn't afraid of what will come. As he says to himself every day, "I know this won't last forever."
There is a season for everything and whatever you're going through now will pass. Take comfort in that knowledge and keep moving forward!
Want to be happier in just 5 minutes a day? Sign up for Morning Smile and join over 455,000+ people who start each day with good news.