Have you ever wondered who the true guardian of 10 Downing Street is? The residence of the British Prime Minister has seen more than just political changes over the years. There's a silent and fuzzy overseer who's been quietly observing from the shadows — or rather, sunbathing spots.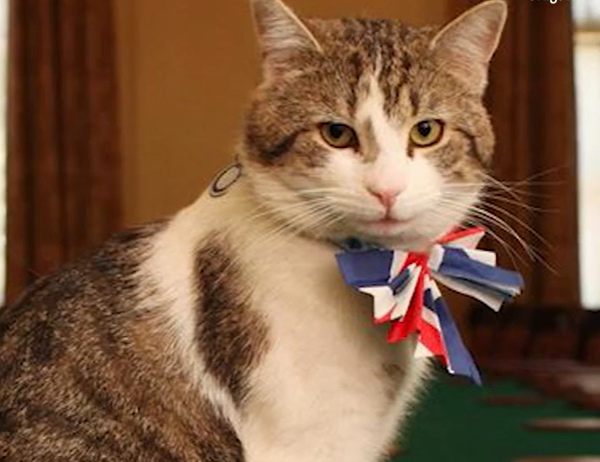 Larry the Cat, a 16-year-old feline, has captured the hearts of the nation, not to mention the prestigious title of Chief Mouser to the Cabinet Office. A rescue from Battersea Dogs and Cats Home, Larry's been at 10 Downing Street since 2011, serving dutifully under five different prime ministers.
When Larry is around, eyes turn not to the political leaders but to the poised and whiskered dignitary. Even the most hardened political pundits can't resist Larry's charm.
You may chuckle, but this isn't just another cat story. Larry has been a beloved presence at the prime minister's official residence and office for a dozen years. While politicians have come and gone, Larry has remained.
"Larry spends his days greeting guests to the house, inspecting security defences and testing antique furniture for napping quality," the U.K. government website reads.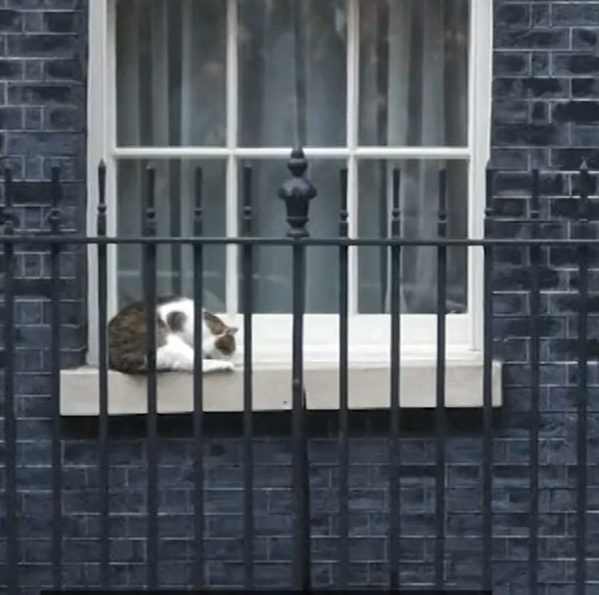 Nevertheless, from a questionable mousing record in 2011 to a concerning vet visit in 2016, Larry has also known controversy. But fear not, a recent video showing him chasing away a fox has reassured British citizens that all is well!
Despite his scandals and the turbulent political times, Larry's consistent presence and endearing media appearances have etched him into the annals of British history.
"It has been a pleasure to serve you all for these last 12 years," Larry the Cat tweeted from his unofficial account. "If you're ever asked if you have a cat, but don't have the joy of one at home, know that you can answer yes; because I am yours and always will be."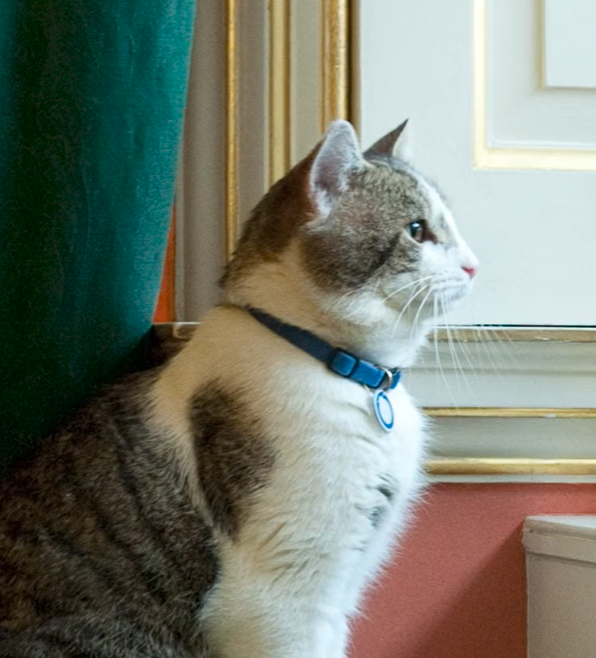 So here's to Larry — the purr-fect embodiment of stability in an ever-changing political landscape. He's more than a mascot; he's a symbol of continuity and charm. Share this delightful tale of Larry the Cat and his 12 years of unwavering service. Let's make Larry's legacy a tale to be told for generations to come!
You can find the source of this story's featured image here.
Want to be happier in just 5 minutes a day? Sign up for Morning Smile and join over 455,000+ people who start each day with good news.