There's a lot of discourse on the Internet lately about orange cats and kittens. The consensus seems to be that these cats are the most mischievous of all cats.
This story is proof.
On September 10, the Alpharetta Department of Public Safety crew was going about their weekend duties, inspecting fire hydrants.
"While Engine 84 was out doing hydrant testing this morning they received a call for help for a stray kitten that had become trapped in the engine compartment of a vehicle and couldn't (or wouldn't) get out," posted the department on Facebook.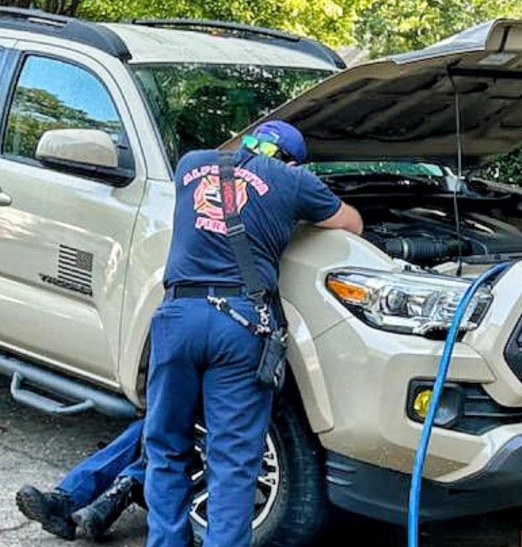 Emphasis on wouldn't!
When the firefighter crew arrived to help cajole the kitty out of the truck, chaos ensued.
"The young cat started to play the ultimate game of peek-a-boo with the crew," said the department. The cat nestled further and further into the engine compartment, bobbing and weaving, refusing to be lifted out.
That's when the team came up with a genius idea. What do kitties hate most?
Water!
The firefighters stuck a spray nozzle on the end of their water hose and decided to fight fire with… well… water. They gently sprayed in the direction of the cat until eventually, the cat wanted out so bad that they leapt out of the truck and ran into a nearby field!
The team caught the kitten and delivered it swiftly to a nearby rescue.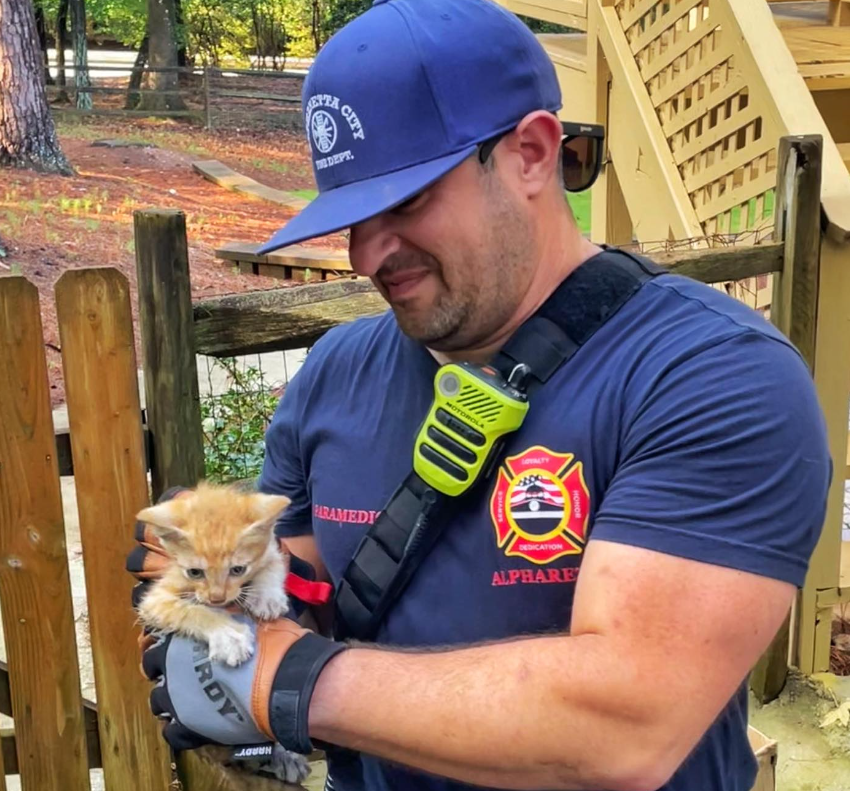 What an amazing rescue these firefighters were able to execute! Teamwork and creative thinking go a long way!
The featured image for this post comes from Facebook.
Want to be happier in just 5 minutes a day? Sign up for Morning Smile and join over 455,000+ people who start each day with good news.