What do you get when a man, a flute, and two dolphins cross paths? This extraordinary story unfolds with a man seated by the water's edge, playing an Irish tune on his flute. Two dolphins make an appearance, swimming closer as if to request front-row seats.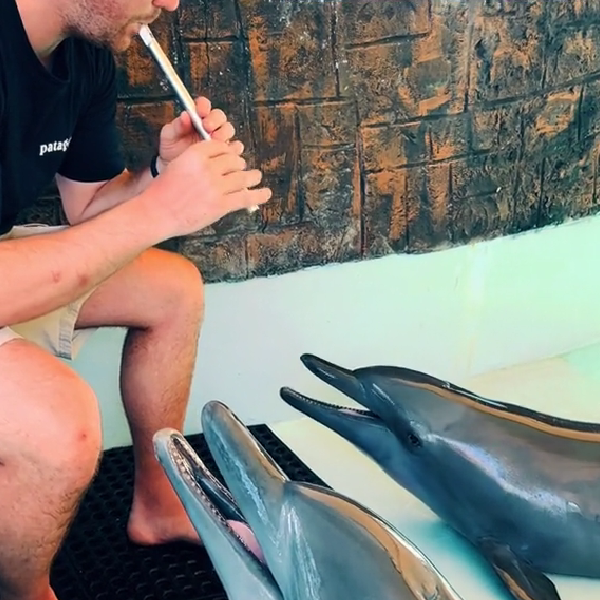 Captivated by the music, the dolphins rise slightly out of the water. Their mouths open in a mix of curiosity and awe, and they linger for a moment — fully engaged in the melodious affair. However, this isn't the first time animals have resonated with music. There are accounts of farmers playing classical tunes to improve milk yield in cows and zoos using melodies for enrichment activities. Indeed, it seems like the animal kingdom has a penchant for refined sounds.
These dolphins reminds us of the profound and universal language of music. It transcends species, echoing our shared experiences in the most magical way. Could it be that animals, too, appreciate the beauty of a heartfelt song?
Feel the magic for yourself and share this story with someone who could use a touch of enchantment today.
You can find the source of this story's featured image here.
Want to be happier in just 5 minutes a day? Sign up for Morning Smile and join over 455,000+ people who start each day with good news.