When Stephanie Freels began fertility treatments, she was told she's actually quite fertile and that they'd have to watch out or else she might get pregnant with quintuplets — but she never dreamed that would actually happen. Until it did, of course! At that point, her and husband Graham Freels went into planning mode to ensure their babies would get the best care possible.
Graham started by searching for a hospital suited to take on such a rare pregnancy. This search led them to St. Joseph Hospital and Medical Center in Phoenix. The couple was living in Washington at the time, but since the hospital in Arizona is one of the few with experience delivering this many babies at once, they didn't hesitate to temporarily move their lives.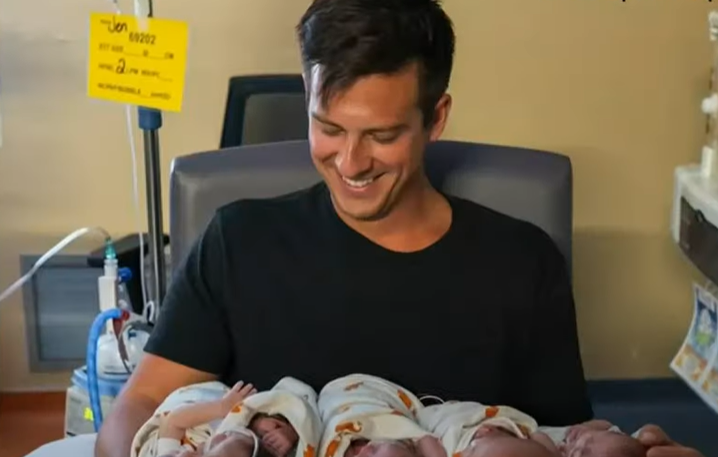 When it finally came time for Adelyn, Eliana, Fisher, Harper, and Linnea to make their grand entrance into the world on June 4, it seems as though they chose to be a bit sneaky about it.
"I didn't think I was in labor," Stephanie recalled. "We went in because I was so uncomfortable because of so much weight from the babies, and when she told us we were going to have the babies tonight, it was definitely shocking."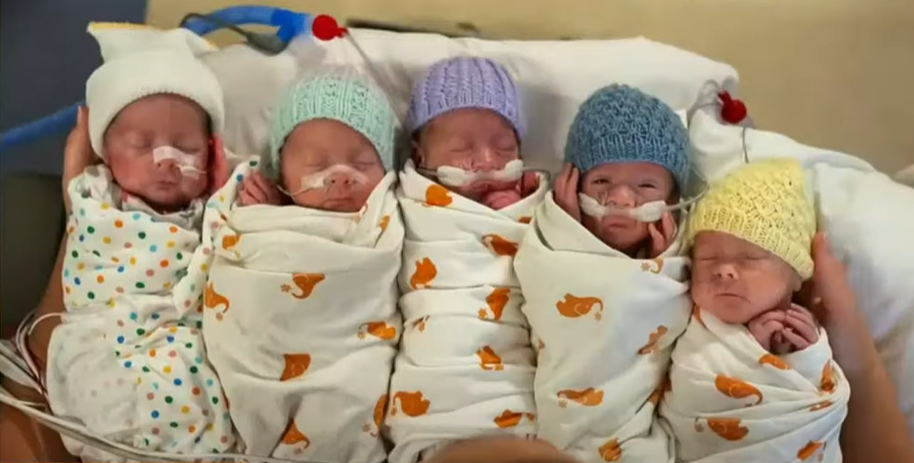 Despite being near midnight on a Saturday night, the hospital rounded up a group of about 20 medical professionals within around an hour to ensure Stephanie's delivery went smoothly. With their help, Stephanie was able to deliver all five babies in under an hour and a half.
Although their weren't any complications during birth, because these little ones were born prematurely, they had to stay in the hospital's care for 11 weeks. During that time, Stephanie and Graham made sure to learn as much as they could from the hospital staff.
"I feel like it still hasn't hit me yet," Stephanie said.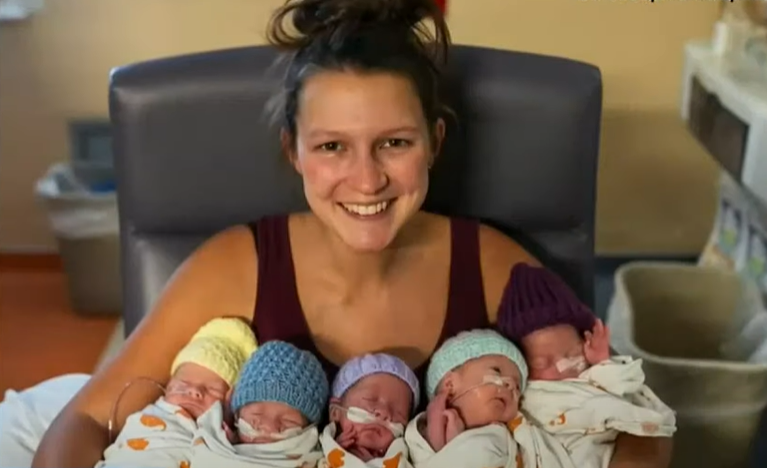 Going from no children to five all at once sounds like a lot, but it seems this couple is ready for the challenge. Soon after their newborns were released from the hospital, they made their way back home to Washington, where their new lives can truly begin.
"I have no words to describe how thankful we are," Graham said.
You can find the source of this story's featured image here!
Want to be happier in just 5 minutes a day? Sign up for Morning Smile and join over 455,000+ people who start each day with good news.