Jonathan Evison wasn't expecting to make a new friend on his morning hike – especially not a baby bear!
While enjoying a nature walk near the Olympic Mountains in Washington, a best-selling writer stumbled upon a black bear cub sitting alone in the mud. Assuming the baby's mother wasn't far behind, Jonathan kept moving. However, the next day, he realized that he needed to intervene.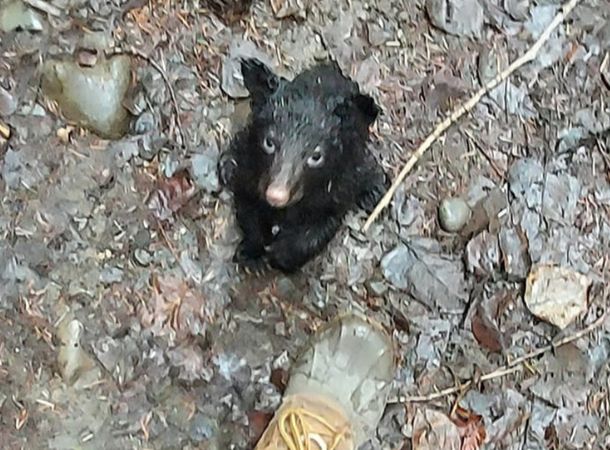 During another routine hike, the "Lawn Boy" author heard the devastating sound of a baby bear crying out. Upon further investigation, he found the same cub from the day before pinned under a tree branch.
"I knew I had to help the little fella," he explained to The Dodo.
After Jonathan picked up the tree branch, the baby bear decided that the hiker was his new best friend.
"Once I freed him, he basically attached himself to me, so I walked a mile back to the cabin with the cub either right on my heels or clinging to my ankle," he recalled.
Thankfully, Jonathan was able to find the cub, now called Blackie, a home at the West Sound Wildlife Shelter. He posted about Blackie's progress to Instagram.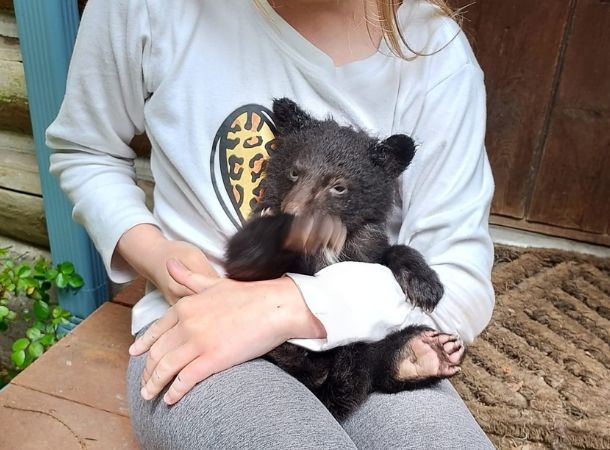 "Brave blackie is hydrated and eating, though they mentioned that the little guy was pretty small and stunted," he wrote. "Folks at the wildlife center are too busy doing the good work to provide regular updates (they were pretty adamant about that), but they have my information, and say no news is good news . . . the plan is for re-wilding in a year or so . . ."
One of Jonathan's biggest concerns was that his contact with the bear cub would make it difficult to rehabilitate him. Responding to comments on one of his posts, the author said, "for those beseeching me to pick him up, i was trying to limit my touch/human imprint, but eventually he broke down my walls and i held him . . . now, for the next year, the wildlife center will try to make him forget me and the family, which is how it ought to be."
After a short period, the West Sound Wildlife Shelter moved Blackie to PAWS Animal Welfare Society. There, they introduced him to another orphan cub, and the two are becoming fast friends.
Share the adorable story of Blackie's rescue with an animal lover!
You can find the source of this story's featured image here.
Want to be happier in just 5 minutes a day? Sign up for Morning Smile and join over 455,000+ people who start each day with good news.