When you're out walking your dog, you might encounter a lot of new sights and sounds, maybe even one like the entertaining interaction Gappie had with a balloon. Gappie is a beagle, which is a member of the hound family. They are renowned for their ability to hunt and pick up on scents. After being adopted as a puppy, Gappie seems to have a pretty full life. Walking, running, bike riding in his own special basket, and playdates round out an energetic lifestyle.
With his very own TikTok channel, Gappie is no stranger to the spotlight. Gappie's mom posts videos of all his exploits. Living in Amsterdam in the Netherlands is exciting and wonderful, but it can get rainy. Not to worry, though, Gappie has rain gear!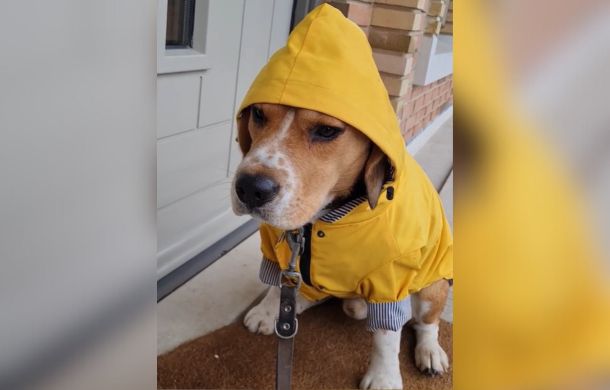 Gappie enjoys numerous bike rides throughout the city. There are walks, and toys, and fun Christmas outfits. He doesn't appear to have any fears… until Gappie spots the scary Spiderman balloon on the trail.
When Gappie spies the large, blue, Spiderman balloon, he stops and digs in. No amount of pulling will get him to move forward. When he finally does decide to pass the scary balloon, he engages his hyperdrive. The result is hilarious as he races past the frightening and offensive trail barricade. Once he passes the balloon, he turns to assert his superiority, with equal hilarity. First scared, then bravely telling the balloon who the boss is!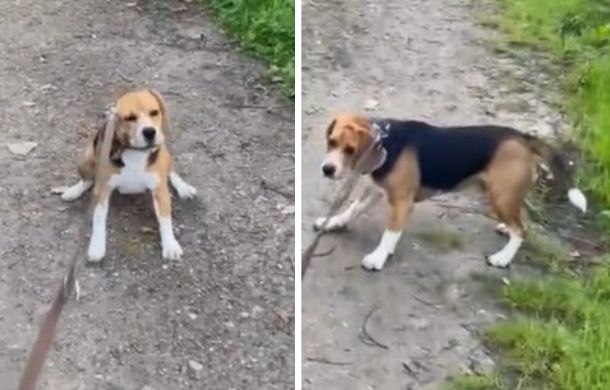 Watching him speed past, tail tucked, to get it over with had us laughing loudly. When he turned and started barking at the innocent balloon? Priceless! Watch the whole interaction below:
You can find the source of this story's featured image here.
---
Support Our Small Team
As a reader-funded media company, our team needs your support to continue spreading hope & positivity in a time we need it most. If you believe in this mission, please consider showing your support today. Thank you.
Support Us
---
Want to be happier in just 5 minutes a day? Sign up for Morning Smile and join over 455,000+ people who start each day with good news.