A lucky group of whale watchers got the experience of a lifetime last Sunday while traveling out of Monterey Bay, California. Not only were the boaters visited by a family of killer whales, but they also recognized a very special orca in their midst whose reputation precedes them. Frosty, labeled whale CA216C1 by the California Killer Whale Project, is something of a celebrity amongst marine life enthusiasts. That's because, while most orcas share the same black-and-white color pattern, Frosty is all-white!
During the incredible encounter, one Monterey Bay Whale Watcher was able to capture drone footage of the rare white whale swimming with their pod. Evan Brodsky shared the video on Facebook, where viewers were captivated by the scene.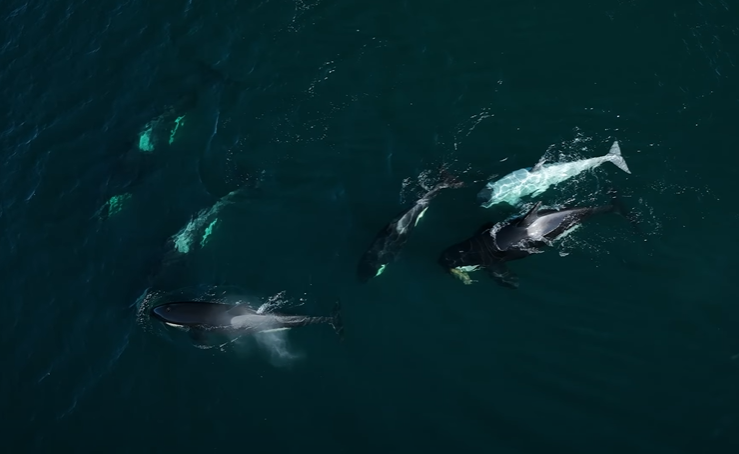 "That was a SIGHT for sure!" commented one user.
How did Frosty become the white whale of the family? According to USA Today, Monterey Bay Whale Watch believes the orca's coloring could be the result of one of two conditions: leucism or Chediak-Higashi Syndrome. Both of these can cause a lack of pigmentation.
Watch the video below to see the spectacular white orca!
You can find the source of this story's featured image here.
Want to be happier in just 5 minutes a day? Sign up for Morning Smile and join over 455,000+ people who start each day with good news.