If you're a parent, your kid has bugged you enough to haul them through a drive-thru or two for fast food. It's a fairly common trope. But what if your "kid" is a duck? Well, if you're Munchkin the duck's human mom, you hop in the car and head off to Dunkin'! Munchkin the duck loves to drink ice water, but not from Popeye's.
Munchkin travels with her human mom, hitting the drive-thru at all the local fast-food eateries and coffee shops. The little white duck is a beloved internet sensation. When I told my daughter about this article, she raved about Munchkin's adorableness. She also mentioned how satisfying it could be to watch this little duck happily drink ice water from Dunkin'.
1. Munchkin Is Married!
Ducks are communal, so it is frequently a zoning requirement to have more than one duck. They also mate for life. Munchkin has a spouse, Maples, who isn't as famous as the duck that drinks ice water. The wedding ceremony was beautiful, and Munchkin enjoyed the bridal bouquet (as in, she enjoyed eating it!). They have a lovely life together and just celebrated their first anniversary.
2. Keeping Munchkin Safe While Traveling
Traveling with a duck can be an adventure, so Munchkin's mom tries to make it as comfy as possible with a custom "car seat."
3. Here is Munchkin With Berry-Infused Ice Water From Starbucks
She might not like Popeye's water, but Starbucks is just fine. Especially when they add in some tasty berries!
4. Munchkin's Mom Tells People About Raising Ducks
Although Joey and Chandler had a pet duck on the TV show "Friends," they are not a common pet. Munchkin's human mom details her ducky life at the Quack House on TikTok. In addition to bringing us joy with viral video clips of Munchkin munching ice, part of her self-styled mission is to help people understand ducks. She wrote a slideshow guide that appears as a pinned post.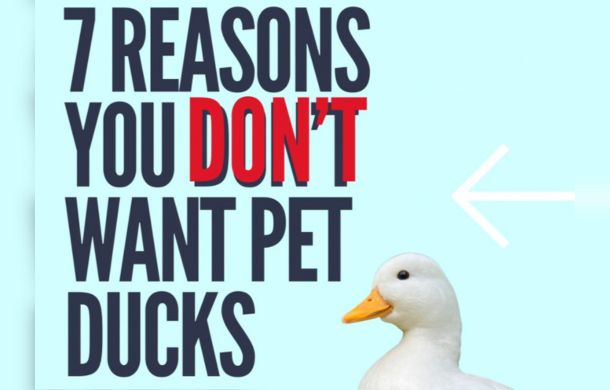 5. Ducks Are Messy
She maintains her TikTok mainly to educate people about ducks. Although the title of her guide (above) may seem contradictory, the contents of the slideshow offer real-world advice on the complexity of raising a pet duck.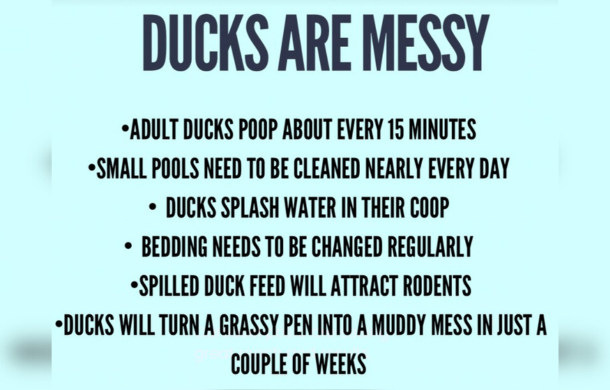 6. Ducks Are A 10-20 Year Commitment
Her goal isn't to talk people out of getting a pet duck. She wants to be honest about the realities they will discover if they become duck parents. Her guide offers a realistic glimpse into the life of being a duck herder. And a mindful reminder that it is a 10 to 20-year commitment.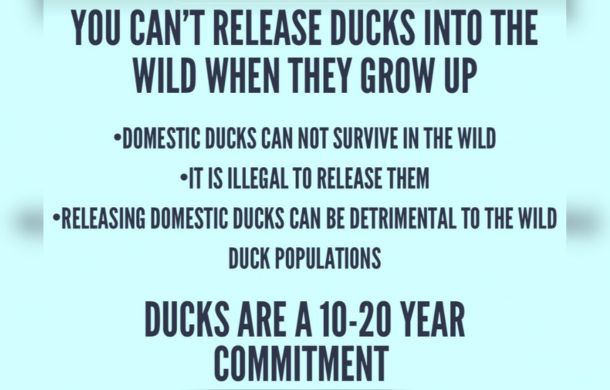 7. Dunkin' Is Munchkin's Favorite Stop
Even though she will "settle" for the inferior Starbucks water, Munchkin does love her Dunkin'!
I agree with my daughter's assessment after watching several of Munchkin's ice water escapades. It is oddly satisfying watching her enjoy her treats. If you want to learn more about the duck that drinks ice water, follow the Quack House on TikTok.
You can find the source of this story's featured image here.
Want to be happier in just 5 minutes a day? Sign up for Morning Smile and join over 455,000+ people who start each day with good news.