Going out on a date can be a lot of fun, but sometimes staying in has its own special charm. No reservations, no traffic — just you and your significant other cozying up for a memorable night. We've got 5 ideas for you to transform your living room into your own personal date night playground. So go ahead, cancel those plans, and get ready for a cozy date night at home.
1. Battle it Out in a Gaming Marathon
You think you know each other? Wait till you've played a round of Monopoly. Grab some board games or video games, and let the games begin. No holding back — may the best partner win.
2. Be Food Critics for an Evening
Sure, you could order takeout, but why not elevate your meal with a tasting party? Prepare a few mini dishes or snacks, and rate them together. Extra points for fancy presentation.
3. Transform Your Bathroom into a Luxury Spa
Who needs a spa day when you have bathrobes and essential oils? Light some candles, play soothing music, and do face masks together.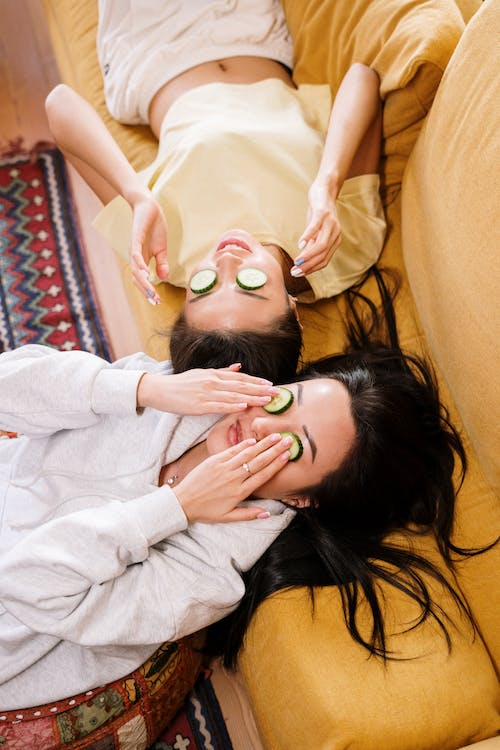 4. Throw Down the Gauntlet in a Kitchen Cook-Off
Skip the cooking class and challenge each other to make dinner using only what's in your pantry. Winner gets to pick the movie for the night.
5. Unleash Your Inner Artists
Sure, you're no Picasso, but who cares? Grab some paint, brushes, and canvas, and let your creativity flow. Worst-case scenario, you'll have a good laugh at each other's "masterpieces."
Staying in doesn't have to be boring. Next time you decide to spend an evening at home, try one of these ideas. Who knows? You might discover a new favorite way to spend quality time together.
Ready to make your next date night memorable? Share these ideas and start planning your cozy night in.
You can find the source of this story's featured image here.
Want to be happier in just 5 minutes a day? Sign up for Morning Smile and join over 455,000+ people who start each day with good news.