The holiday season is synonymous with family — but for some, those heartfelt reunions are nothing short of miraculous. In a touching video that's melting hearts across the internet, a grandfather affectionately known as "Nonno" — is surprised with the best Christmas gift ever: a reunion with his long-lost brother from Italy.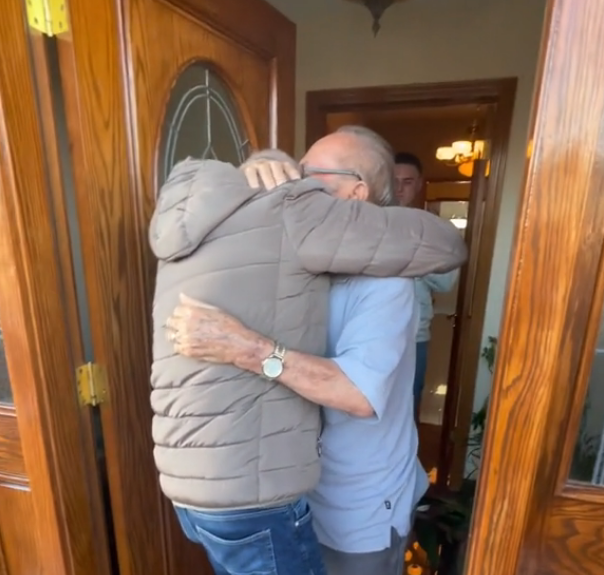 The moment unfolds like a tear-jerker scene from a holiday movie. Nonno steps out, squints at the figure at his doorstep, and then — in a gush of emotions — the brothers embrace, tearing up.
Is it just us or did it suddenly get misty in here? Keep those tissues handy because family is what this season's all about, and this poignant video is a testament to the bonds that even time and distance can't break.
So, are you inspired to bridge any familial gaps this holiday season? Consider this your nudge to reach out, reconnect, and make someone's holiday season as unforgettable as Nonno's. If this story touched your heart, don't forget to share the love and pass it on.
You can find the source of this story's featured image here.
Want to be happier in just 5 minutes a day? Sign up for Morning Smile and join over 455,000+ people who start each day with good news.