Dogs are best known for their loyalty and love. A Doberman in India is being hailed as a hero after he made the ultimate sacrifice to save eight members of his master's family.
According to local reports, 4 mountain cobras tried to sneak into a suburban residence in Dibakar Raita, India late on Monday night. The Doberman found the snakes coming in the front entrance of the house and began to attack them. The protective male pup fought the bloody battle for hours.
In the end, the Doberman was killed from the venom of repeated snake bites, but he killed all four snakes before the fight left his body.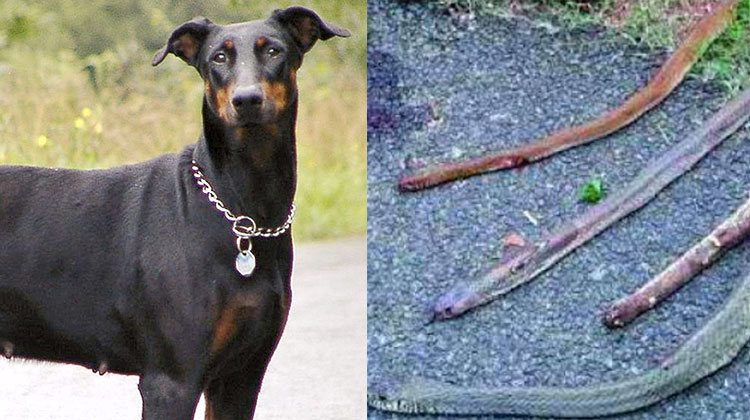 "I'm shocked. He has made the supreme sacrifice for me and my family. I will remember him till our death. I pray God – May his soul rest in peace,"the owner told the paper.
As news of the hours long battle began to spread, hundreds of people rushed to the village to pay their respects to the heroic canine. Villagers laid floral wreaths on the body of the slain dog and even held a funeral procession before burying it.
Share this incredible story today.
Want to be happier in just 5 minutes a day? Sign up for Morning Smile and join over 455,000+ people who start each day with good news.