Weddings are typically a frenzied period for the bride and groom. So much to plan, schedules to keep, and so much to do to prepare for the relatively short ceremony. When you're a wedding planner, you take care of the details to give the bride and groom peace of mind. When this bride unexpectedly gave birth two days before the wedding, the wedding planner was prepared to cancel everything.
The wedding planner, Amy, identifies the bride and groom as "John and Kate." Everything was going according to the plan. All the details were handled. It was falling together like clockwork. On the day of the rehearsal, John talked with Amy, informing her they were in the hospital where his soon-to-be wife, Kate, had unexpectedly given birth to their child!
Amy had no clue that Kate was pregnant. As it turns out, neither did John or Kate. On hearing the news, the planner in Amy began planning. Can you cancel an entire wedding in 24 hours? The bride and groom didn't want to cancel. The next step was to adjust the venue to keep the bride off her feet and resting as much as possible.
Nope. The bride didn't want any of that "special treatment." She was released from the hospital at 11:00 A.M. on the day of the wedding! She traveled directly from the hospital to hair and makeup.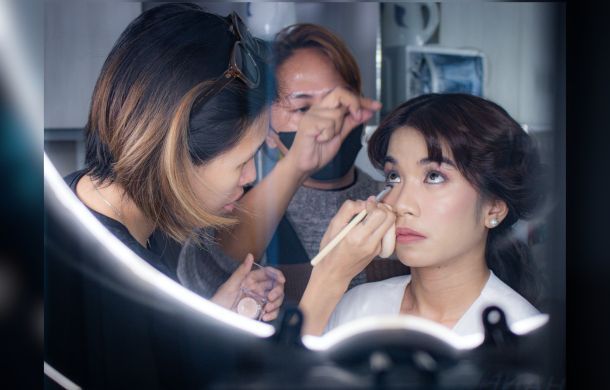 When Amy met the bride, Kate was smiling, looked great, and was drinking a mimosa. The entire wedding went off without a hitch. Amy stated, "It was the most on-time and seamless wedding day that I have ever been a part of." John and Kate made the birth announcement during the ceremony. After that, she danced the evening away and enjoyed the reception.
When discussing it later, Kate stated she had an IUD and never missed her monthly cycle. She gained eight pounds but attributed that to the stress of the wedding. The baby was born healthy at 42 weeks (slightly overdue) and weighed 8 pounds! Kate told Amy that "she got up to go to the bathroom, and a baby came out instead."
I'm not sure about your experiences, but I have never heard of such a seamless pregnancy and childbirth. We're not sure if the birth eased the pressures of the wedding, or if the two events canceled each other out. Either way, this couple (and the wedding planner) have some crazy memories to tell their children!
You can find the source of this story's featured image here.
Want to be happier in just 5 minutes a day? Sign up for Morning Smile and join over 455,000+ people who start each day with good news.