What happens when a young boy befriends a moth? Mills and his mom shared a precious moment when unveiling the name of his new winged companion. "Mills, what have you named your pet moth?" the mom asked, sitting beside him.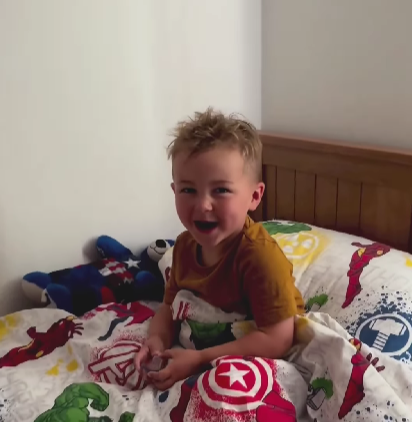 Mills couldn't get a word out. Each time he tried, laughter consumed him, turning his mom into a willing accomplice of this infectious glee. After an interlude of chuckles, the young visionary finally declared his pet moth's name: "Motthew."
This delightful interplay between a toddler and his pet insect is an ode to the pure, untamed imagination of children. Indeed, these are simple joys that make life worth living. Ready for a pick-me-up that tickles the soul? Spread the laughs — share this story!
You can find the source of this story's featured image here.
Want to be happier in just 5 minutes a day? Sign up for Morning Smile and join over 455,000+ people who start each day with good news.