When you spot a bald eagle soaring through the skies, you can't help but feel a sense of awe and wonder. These massive, majestic birds epitomize freedom and grace. So when a citizen out on a rafting trip spotted a bird struggling to stay afloat in a river, he knew he had to spring into action to rescue the bald eagle.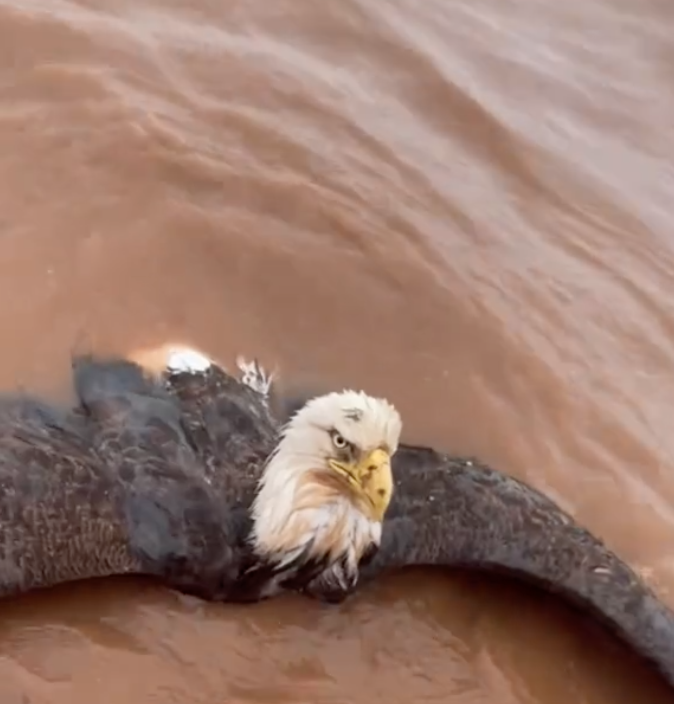 They spotted the eagle from a distance. She had her wings spread and was flapping in an attempt to swim through the water. However, the muddy waters were producing choppy waves, and she was quickly becoming exhausted by the effort of getting to shore.
The group approached carefully in their raft. Once they pulled up alongside the eagle they scooped her up into the boat, using gloves to protect themselves from her impressively sharp talons and beak.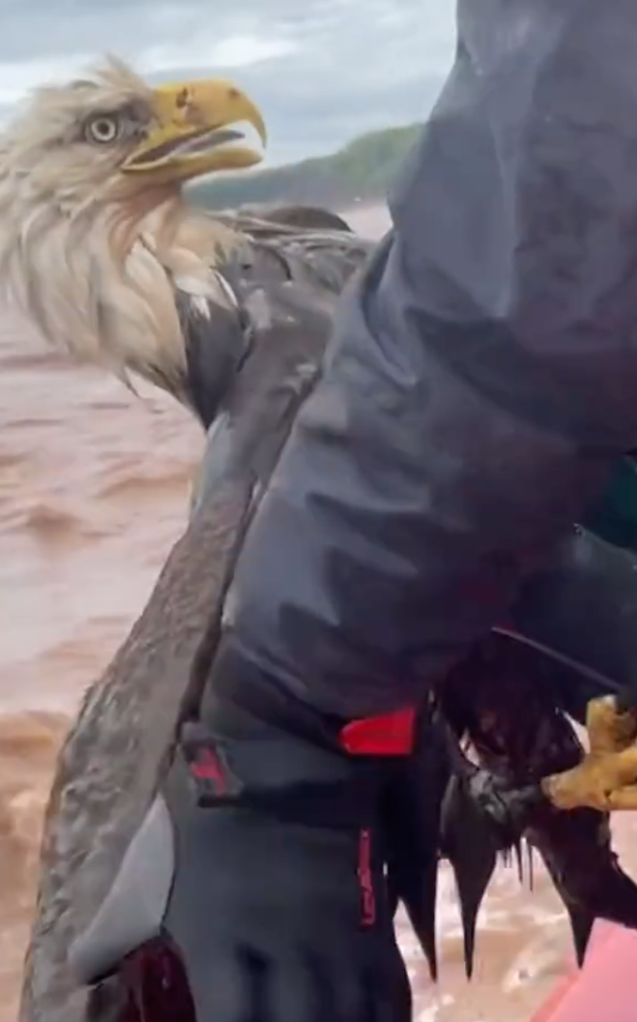 Once safely secured inside the boat, one of the rafters cradled the bird in his arms for the trip back to shore. Concerned for her health, the rafters called a licensed wildlife rehabilitator, who came to retrieve the exhausted eagle and nurse her back to health.
While in the care of the wildlife rehab, the rescued bald eagle received veterinary attention, food, and lots of much-needed rest.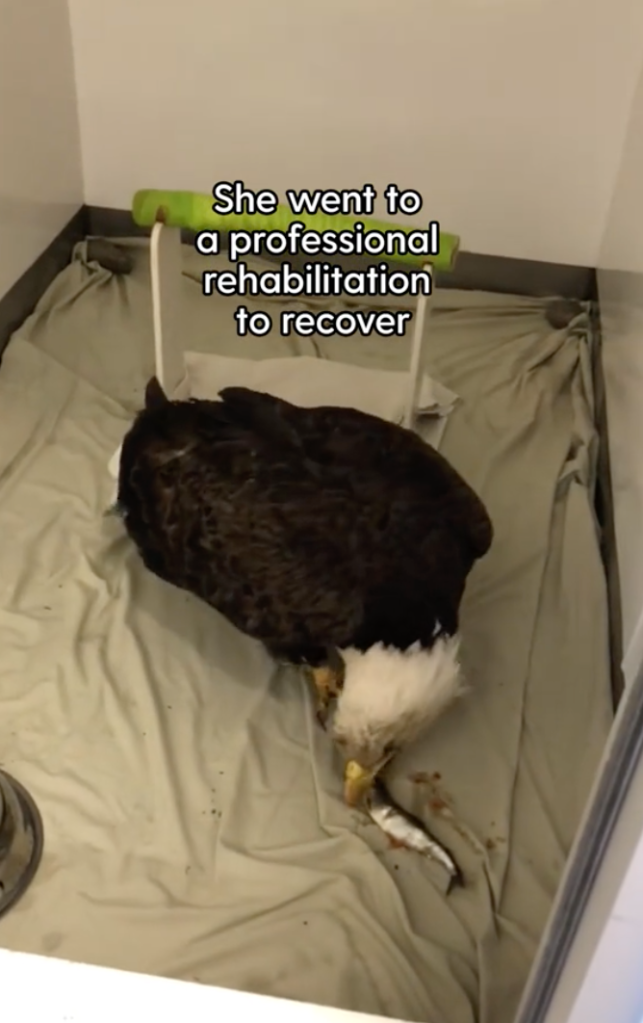 Finally, once the bird had regained her strength the wildlife rehab called her rescuers to allow them to participate in her release. Carefully secured in a large cardboard box, the group traveled back to where it all began.
With the help of the wildlife rehabilitator, the bird's savior lifted the lid of the box and stood back to watch as the bird launched herself into the skies.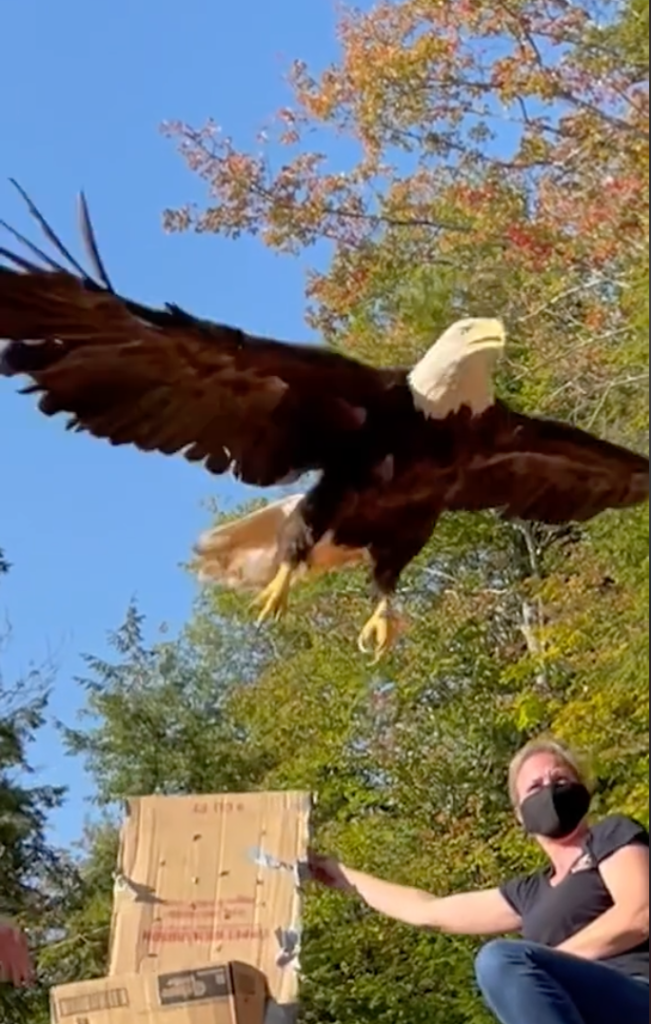 Thanks to the concern of these kind citizens, this bird got a second chance at life. Despite the potential danger to them, her rescuers prevailed in this bald eagle rescue and scooped her from the choppy waters and to safety. This group and their heroic bald eagle rescue provide us with hope and inspiration. They are living proof that everyday people can make a difference. 
You can see the full story below:
You can find the source of this story's featured image here.
Want to be happier in just 5 minutes a day? Sign up for Morning Smile and join over 455,000+ people who start each day with good news.