There's something truly magical about a good dance-off. When that dance-off includes adorable animals — and baby animals to boot — you really hit a peak level of perfection. So when a baby emu and a cockatoo began to strut their stuff, you know it was a recipe for an incredible moment!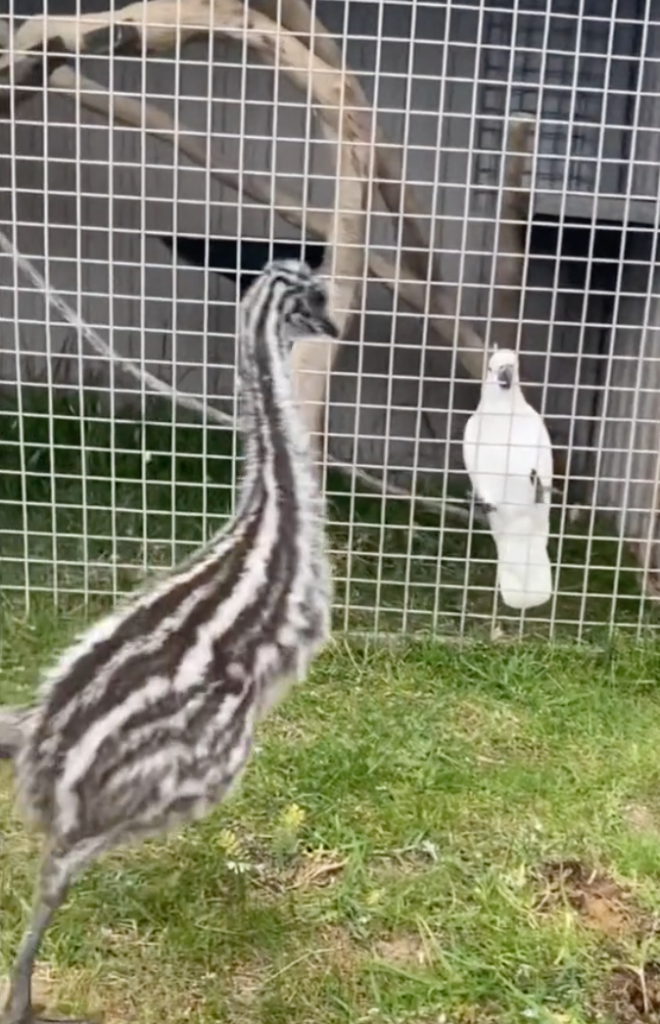 Gary the emu lives on a farm in Australia, and his owner, Haylee Guiver, shares videos of him on their Tiktok page Feels Like Home. Their account features some adorable explorations by the baby emu, including walks and playtime with Haylee's son.
The adorable dance-off occurred when Gary the emu found himself in front of Olivia the sulfur crested cockatoo's aviary. Olivia begins a characteristic cockatoo dance, dipping her body down and to the side while at eye level with Gary on the wire of her aviary.
Gary, not to be outdone, stops, drops, and rolls! Emus, particularly young emus, often roll while playing. This action is undeniably hilarious for an animal with no arms and short, stubby wings.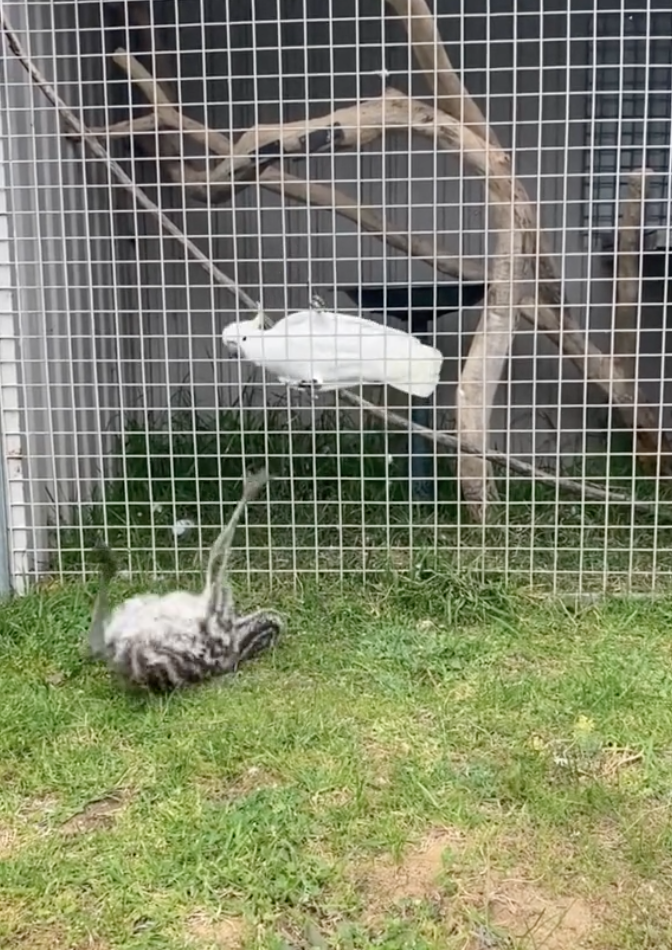 After his roll, Gary makes a mad dash out of camera view, and zoomies have been engaged!
He dashes back across to Olivia, stands up on his tippy-toes, and does a few hops and waggles. Gary continues his antics, dashing about, hopping, flopping down to the ground and back up again, all in the name of fun!
When fully grown, Gary will stand over five feet tall! For now though, hes rather pint-sized and the perfect height to play with Olivia in her aviary. You don't often see such different bird species playing with one another, but the emu and parrot appear highly entertained by their interaction!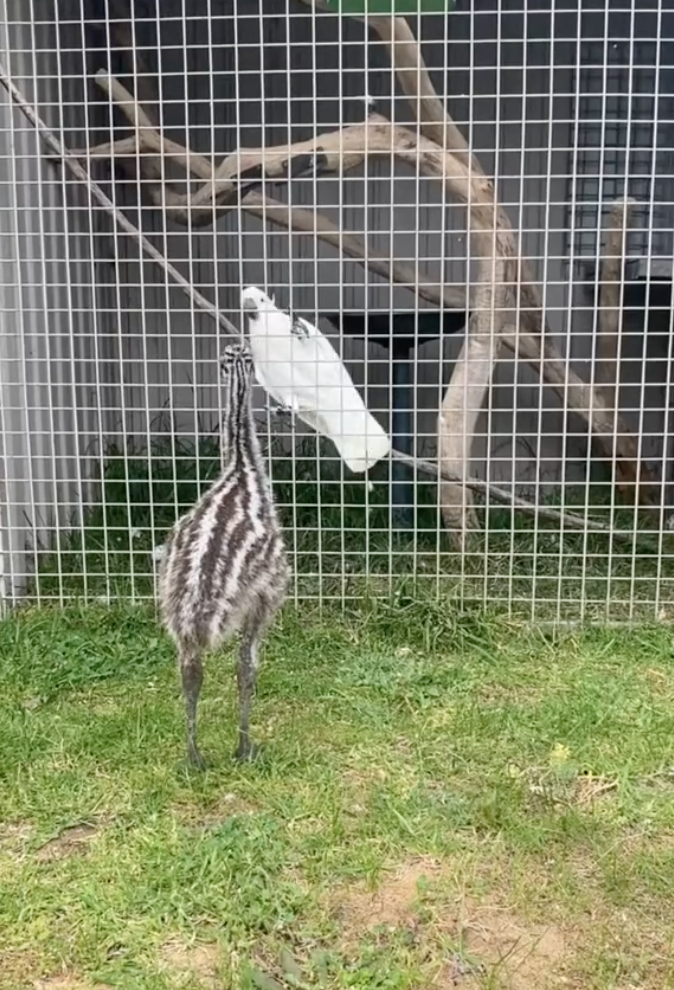 The unusual emu and parrot pairing serves as a great reminder that friends can come in all shapes and sizes! Even people from very different walks of life can find things in common.
You can find the video of this adorable dance-off below:
You can find the source of this story's featured image here.
Want to be happier in just 5 minutes a day? Sign up for Morning Smile and join over 455,000+ people who start each day with good news.