The importance of bonding with a newborn child is well-documented in many medical texts. In a hospital setting, ward nurses ensure parents receive time to form this connection. This normal process is when a baby and its parents form a strong attachment. Bonding also helps your baby understand security. Initial bonding can assist children in forming friendships and other bonds throughout their lives.
But what if you adopt a six-month-old? What about caregivers who aren't in a child's life until later? Those bonds can be formed, although the process may differ. When parents Russell Lepley and Fili Pelacchi adopted their son, they wanted to form this strong parent-child bond. Both are dancers, so they used their love of dance to create a perfect way for parents and caregivers to bond with children… and baby dance club was born!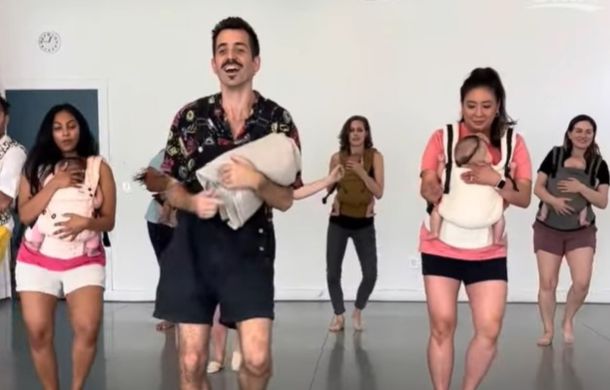 Many obstacles can affect bonding: a difficult or long birth, exhaustion, hormonal changes, and postpartum depression. Russel and Fili understand the difficulties and have modeled their baby dance club classes to help.
Another benefit to the bonding dance class is building community. The classes have numerous participants, so people meet their neighbors and form friendships. In the dance club setting, everyone is on an equal footing. The Baby Dance Club allows online participation, too, for people who cannot travel to the studio. The group maintains a private Facebook group where members can share.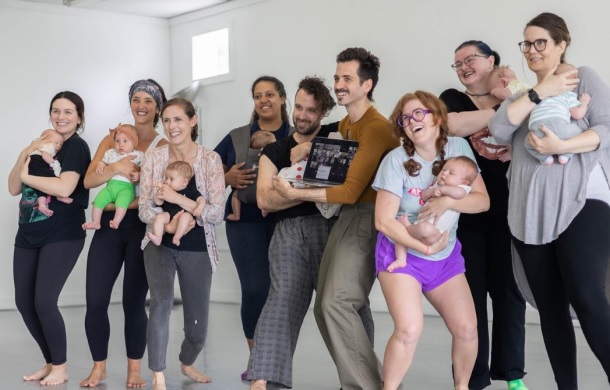 Each session is only 30 minutes, so it is not physically overwhelming. The volume of the music stays very low to be infant and toddler-safe. The target audience is anyone caring for a baby. Parents, adoptive and foster parents, caregivers, older siblings, and relatives are all welcome. Baby Dance Club can be a great way to stay fit and bond with your child!
You can find the source of this story's featured image here.
Want to be happier in just 5 minutes a day? Sign up for Morning Smile and join over 455,000+ people who start each day with good news.