There's nothing more rewarding than watching a baby experience something for the first time. This baby had the most adorable first trip to the aquarium!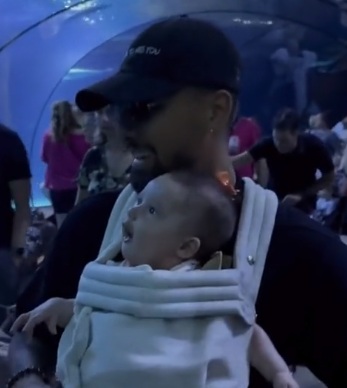 Strapped in a carrier, this baby had an incredible view of an aquarium tunnel. Surrounded by fish on all sides, their face was in absolute shock at how amazing aquariums are!
Their facial expressions are some of the cutest I've ever seen. Their amazement is completely palpable!
Hundreds of thousands of folks have interacted with this clip. Many took to the comment sections to express their glee watching this precious baby experience under the sea.
"Aww they were so impressed," said one fan.
"Taking my 5-month-old stat," commented another viewer, inspired by the adorable clip.
There's nothing more incredible than watching a baby learn about how amazing the world is. It's a reminder to us grown-ups to keep our eyes peeled for opportunities to take in the world! It's a beautiful place if we stop and remember!
The featured image for this post is from TikTok.
Want to be happier in just 5 minutes a day? Sign up for Morning Smile and join over 455,000+ people who start each day with good news.