You might remember the group, Chapel Hart Band, from the 2022 season of "America's Got Talent." The band auditioned with a unique version of Dolly Parton's song, Jolene. The song, with altered lyrics, told Jolene, "You can have him, Jolene." The version got the Chapel Hart Band the coveted golden buzzer. It was also hailed by Dolly Parton, complimenting the band on the revised version.
The Chapel Hart Band has had a whirlwind year since appearing on AGT. They are scheduled at The Grand Ole Opry. They released an album, titled "Glory Days" on May 19, which includes the original song, "Fam Damily." They sang the song for the "AGT" audience in an encore performance recently. In addition to the album, the band is currently on tour promoting the album.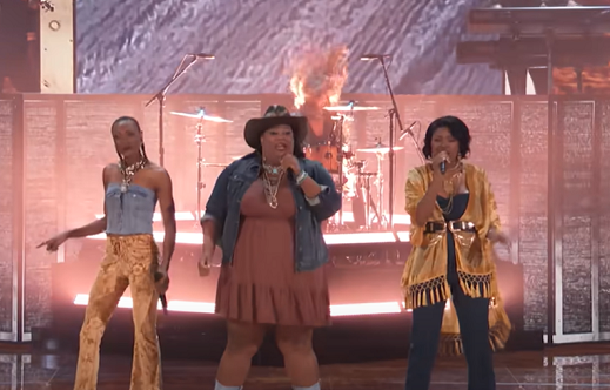 The members of the group include sisters Danica and Devynn Hart and their first cousin Trea Swindle. They are living a dream and credit AGT with their rise. In a recent press statement, the band said, "We feel like we have a special relationship with AGT and it really feels like a Homecoming. AGT has given us the confidence to go out in the world with NO record label and no sponsors and just be authentically CHAPEL HART! This is a reunion we are beyond excited for!!!"
The band members state they have been influenced by many country music stars, including Dolly Parton and Loretta Lynn specifically. Clearly, the Chapel Hart women have begun a career worth celebrating! Watch their encore performance at the "AGT Live Show":
You can find the source of this story's featured image here.
Want to be happier in just 5 minutes a day? Sign up for Morning Smile and join over 455,000+ people who start each day with good news.