A vacation in rural Utah nearly turned into a tragedy for one couple as they embarked on the long drive home. After spending hours digging for fossils in Millard County, Ron Baker told his wife that his chest was hurting. Fay Lim Baker took the wheel, but soon it became clear that her husband needed medical attention. Unfortunately, it took them a while to find an area with enough cell phone reception to call 911. Thanks to a team of volunteer EMTs, Ron was kept stable long enough to safely arrive at the nearest hospital.
"Everybody that came in — from the doctors, the nurses, you name it — they all said, 'You are one lucky son of a gun,'" Ron told KSL.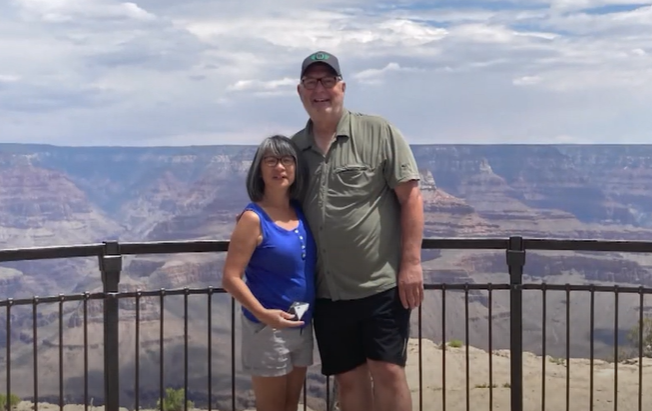 Later, he found out that he'd experienced a heart attack. The volunteer emergency team had prevented him from flatlining with electric shocks and CPR, but they said it was a very close call.
"He was dying, on his way to being completely dead," EMT Cindy Staples said, according to KSLTV.
Ron was moved by everything the team did to keep him alive, especially when he learned that they were volunteers.
"I told my wife, I said, 'You know, we got to do something for these people. They saved my life,'" said the heart-attack survivor.
True to their words, Ron and Fay decided to create a GoFundMe to help the Millard County emergency volunteers purchase an essential piece of equipment.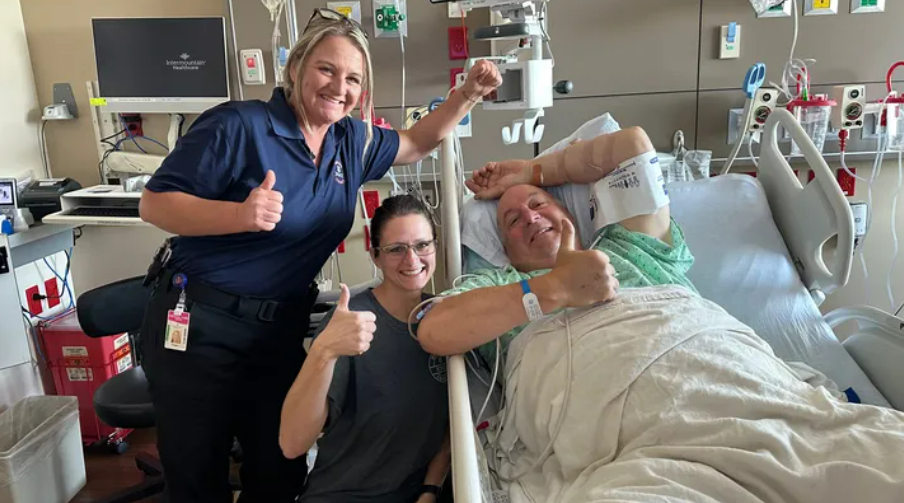 "I'm helping raise funds for the purchase of a mechanical CPR machine — a device proven to save lives by continuing to externally pump the heart during the most critical time of saving a patient away from a hospital," reads the fundraiser. "Millard County, Utah is a vast, remote county and every second counts for emergency workers. I can't think of a better use of funding for these hard-working, dedicated, and generous group of volunteer first responders."
Ambulance driver Cherish Works told KSL that, when it comes to saving lives, this machine could be a real game-changer. So far, the GoFundMe has raised around $8,000 out of its $10,000 goal.
You can find the source of this story's featured image here.
Want to be happier in just 5 minutes a day? Sign up for Morning Smile and join over 455,000+ people who start each day with good news.