This is one lucky and adorable pig!
On an otherwise normal May day, drivers noticed a piglet falling off a truck on I-215 in Las Vegas and landing on the highway. Thankfully, Rebecca Zajac was one of those drivers who spotted him while traveling with her 7-year-old son and her co-worker Lars Gradel. They stopped to help the baby pig before he could get seriously injured.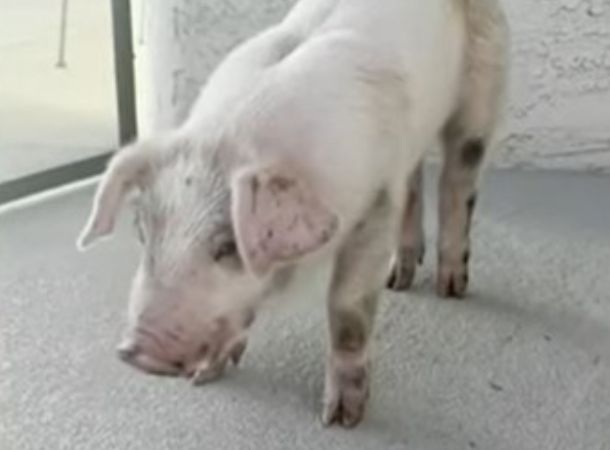 "I was worried he was really hurt, and then he stood up, and I just yelled, I was with my work partner, and I just told him, I was like, 'Go grab him before he gets in traffic!'" Rebecca recounted to local news outlet KVUU.
"He was pretty much in shock, pretty scared," she added.
Lars said, "We assumed that he would be injured by the amount of tumbles he took on the freeway, and it was going like 60 miles per hour. But surprisingly, he was okay."
After scooping up the piglet, the good Samaritans swaddled him in a towel and took him to Rebecca's home. Dubbed "Lucky," the little survivor spent the weekend in the backyard. Later, his rescuers dropped him off at All Friends Animal Sanctuary nearby.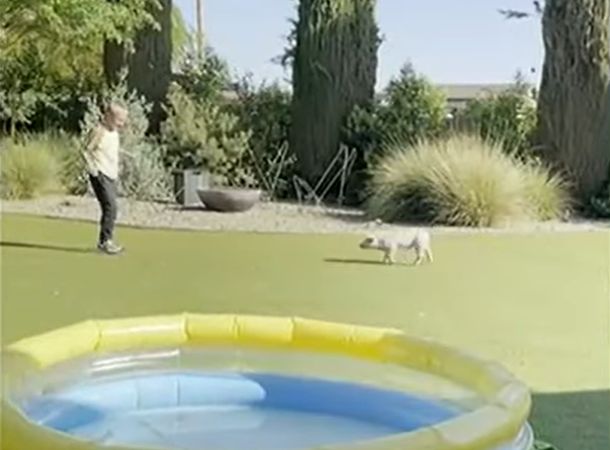 As it turns out, falling off the transport truck was the best thing that could have happened to Lucky. Tara Pike, the sanctuary's founder, explained how the piglet's life could have ended if he'd reached his destination.
"His fate was to go to a fattening facility where he would be fed a lot, and then in about six to eight months, he would've been sent to slaughter," she said. "And now Lucky's going to be wallowing in mud and rooting around in the ground and digging little holes with his snout and eating watermelon and popsicles in the summer."
Tara also explained that Lucky would be spending some time in a safe enclosure before moving to a larger space.
"We built him a quarantine area that's coyote-proof because he's so small, and he is going to be in that quarantine area for probably about five months," she said.
Lucky only weighs 18 pounds now, but Tara said he could eventually reach up to 800 pounds.
Watch the video below to see Lucky thrive after his heartwarming rescue. Don't forget to share with an animal lover!
You can find the source of this story's featured image here.
Want to be happier in just 5 minutes a day? Sign up for Morning Smile and join over 455,000+ people who start each day with good news.