When asked about their adoptive children, the best response is "Everyone Deserves a Family." Shannon and Troy Pinkerton live a life blessed with unconditional love. They give it, and they receive it in return tenfold from their adopted sons. The Pinkertons are the proud parents of six adopted boys, all with Down Syndrome.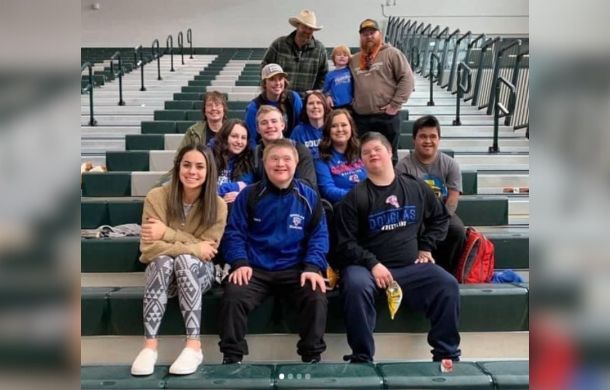 Shannon is no stranger to helping people — her parents ran a group home for children with special needs. The Pinkertons began their journey with the adoption of Joey in 2009. Joey was ten, and their son, Cody (now 23), begged them to adopt him. Since then, the Pinkertons have opened their home, adopting five more teens and young adults with Down Syndrome. Their four biological children are all adults now, with several grandchildren adding even more unconditional love to the mix!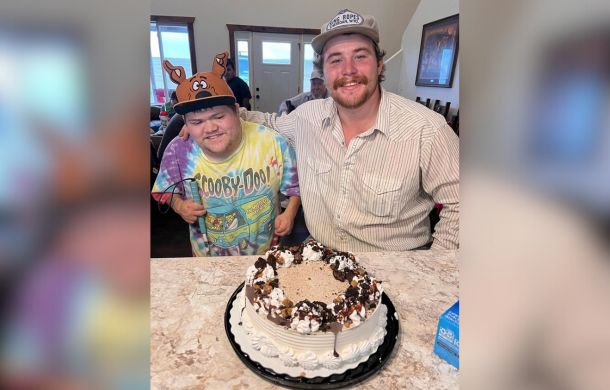 When you adopt special needs children, it is a lifetime commitment. Your adopted children don't grow up, move out, and live successfully on their own. When Shannon and Troy opened their home to Joey (23), Julian (20), Devlin (18), Cameron (23), Anthony (25), and Tracee (28), they were prepared for that commitment. It's been 15 years since they adopted Joey. In addition to Down Syndrome, some of the boys have other disabilities, such as dwarfism and non-verbal autism.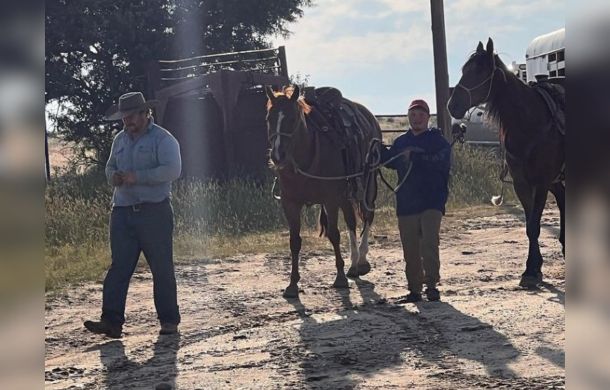 The boys live an active and adventurous life on the ranch. They help with chores and have a lot of fun. Shannon tracks their adventures on TikTok, Instagram, and Facebook. You can see and hear the unconditional love this entire family has for one another!
There is no end to the work at a ranch. Each boy has chores that are within their abilities. For example, Devlin helps feed the horses.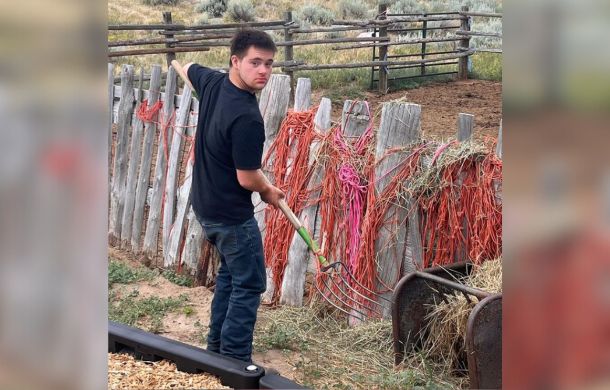 Cam has vision difficulties but is great at handling the eggs.
And, of course, there is school.
It isn't all work and not play. The Pinkerton Boys have been on many adventures together. They had a blast at the Great Wolf Lodge. The family also goes on a yearly glamping trip (that's like camping but way more glamorous). If you want to stay updated on this story of unconditional love, follow the Pinkerton Boys on one of their social media channels. Share this story with your friends because "Everyone Deserves a Family."
You can find the source of this story's featured image here.
Want to be happier in just 5 minutes a day? Sign up for Morning Smile and join over 455,000+ people who start each day with good news.