No matter how far away you are from turning 50 years old, odds are, there's a part of you that finds the idea of reaching this milestone to be upsetting. And when you take a look at our society as a whole, it's no wonder — there's a misconception that comes with aging, and it often keeps us in fear of something that's not actually scary.
On the contrary, there are countless folks over 50 who will happily share that this time of their lives isn't scary — it's the best! InspireMore recently spoke with four of QVC's fabulous hosts over 50 to chat about this very topic. Their wise words come from experience, and they serve as reminders that your life is far from over once you reach this huge milestone.
Rick Domeier
This longtime QVC host, who is over 60 years old, is the actual definition of fabulous. He was bitten by the acting bug at a young age when he landed the part of Tom Sawyer in a school play, spurring him to follow his dreams to Hollywood.
This pursuit led to roles in a variety of genres, including horror and soap operas. But Rick's path in life shifted when his agent asked if he was interested in auditioning for host positions, something that would eventually lead him right to QVC!
"You have your dreams, and you have your goals, but you also have to listen to the universe," Rick told InspireMore. "You also listen to what the world is wanting from you."
Welcoming the opportunities the world has opened to him, Rick has also gone on to write a book called "Can I Get A Do-Over?" which was inspired by a sweet moment with his 6-year-old kid, who, after missing a shot while playing basketball together, asked for a do-over.
This book allowed Rick to explore the concept of reinventing your life, no matter your age, in both big and small ways. For Rick, this includes regularly exercising, an activity he says helps keep him focused on the present and future rather than the past.
What's helped him the most, however, is maintaining a hopeful view of life.
"Optimists have a tendency to become more successful," Rick said. "Although they may be reaching really far, they have a tendency to try again and take a risk and sing the song and play the guitar. The optimist wins, so my advice would be to see the cup as half-full, because it is helpful, and take another chance because this is just the beginning."
Mary Beth Roe
Before joining QVC, Mary Beth was a host for Cable Value Network. Once QVC bought the network, she was offered to stay on. This gave the 28-year-old the opportunity to leave the Midwest, something she and her husband thought to do for only a year. Over three decades later, Mary Beth is still flourishing in her role as QVC host!
As a woman over 60, Mary Beth understands the struggles that come along with aging, including the losses that often come at this age. Just months after she turned 50 years old, her mom passed away, and her dad followed a few years later.
"You're going to probably go through some difficult times with losing family members, parents, or grandparents, but you get through it one day at a time," Mary Beth shared with InspireMore.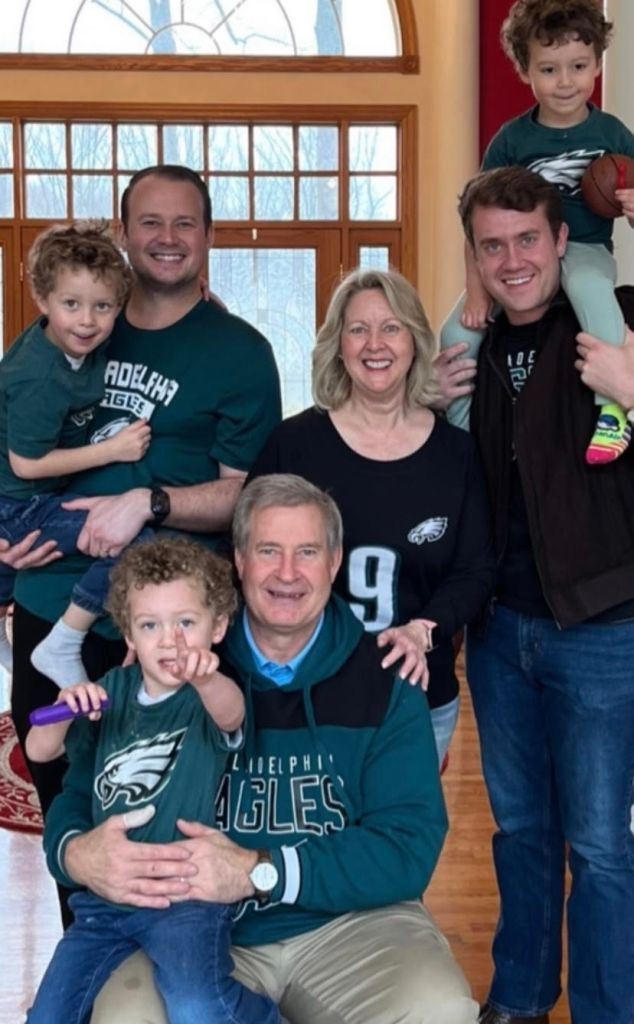 What's also important to Mary Beth is her own family, having raised four children while at QVC. "I was only able to raise a family and work full-time because of my wonderful husband of 40 years who really was a critical partner in helping with the kids when I was at work." Mary Beth says that now that they are empty nesters, it's more relaxed at home, and is also wonderful to be more of a friend to her adult children than feeling like a parent.
"It's so much fun to have our kids stop over for dinner or to do laundry or for the weekend so we can catch up on each others' lives. It includes lots of laughing and telling stories on each other!" It also gives Mary Beth pure joy now that they have four grandchildren, who call them Mimi and Papa, and fortunately live nearby.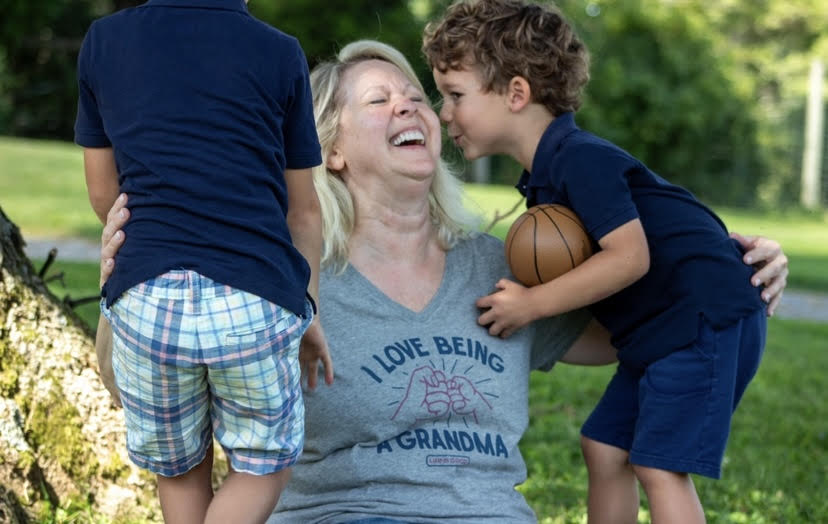 "It's a whole new phase of life, and I couldn't be happier! I always wanted a career in TV, a wonderful husband with a house full of kids and someday grandkids. I'm so blessed to have been able to experience it all!" Her advice to those in their 50s and 60s and up: Count your blessings every day, because there are more than you can count, and enjoy each phase of life that comes along.
Rachel Boesing
There's a misconception that, as we get older, we have to act a certain way. Rachel Boesing, on the other hand, is proud to still carry herself with childlike excitement. Throughout her life, Rachel has taken on a variety of jobs, but when her role as a journalist for the morning news had her struggling to get out of bed, she knew something had to change.
This was around 2008 and 43 years old. For the first time, she was introduced to the concept of TV shopping. After a successful audition, she found herself moving to Pennsylvania, where she discovered genuine joy in helping QVC's customers.
Since then, Rachel has continued to find new ways to experience the joys in life. As a single woman over 50, she's focused on wringing the juiciness out of every moment.
"I don't think I've ever been happier in my life," Rachel told InspireMore. "Literally in every single facet of my life, I don't think I've been happier."
With age, Rachel says, comes the wisdom of knowing who you are and what you want in life. You start to realize just how precious your time is and, in turn, are more driven to prioritize what's most important, too.
Sandra Bennett
Starting out, Sandra's career led her to take on roles including TV news anchor, reporter, and producer. But once she was finally able to adopt her oldest daughter, who was born in China, her priorities changed. Wanting more time with her family, she started her own freelance writing business.
By the time she was introduced to the idea of being a host for QVC, Sandra was in her 30s and hadn't been on camera for a couple of months. Still, she decided to show up for the audition with over 700 others and got the job!
This moment showed Sandra that it's never too late to pursue a new path in life — reassurance she'd especially need as she turned 50 during the first year of the COVID-19 pandemic.
"I had too little, or too much, time on my hands thinking about turning 50," Sandra told InspireMore. "I wouldn't say I was obsessed with it, but it was on my mind at some point every day. And then I woke up one morning on my birthday, and I was 50, and I realized that absolutely nothing had changed."
It was a simple moment, but it was one that would go on to help her make an important realization: She was happier than she had ever been. Plus, she's able to look toward older family members for inspiration.
"My grandmother is 102 years old, and I think just having her in my life really puts things into perspective," Sandra said. "I think for a lot of people, but women especially, there's this feeling that you get to 50, and it's downhill from there."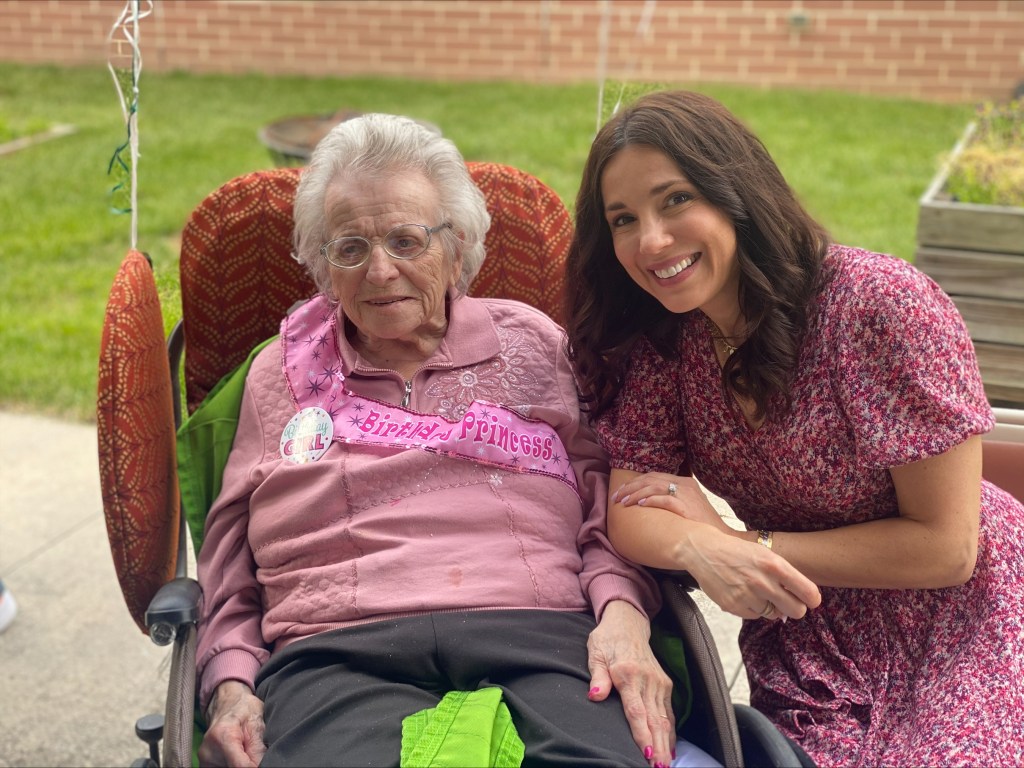 While she acknowledges that there are struggles that come along with aging, there's also comfort in knowing that it's truly never too late to pursue a new passion or continue the ones you already have.
"There's no reason for me not to do something because of my age," Sandra said. "I work with a lot of women who started whole new ventures in their 50s. I went biking in Norway and we did ziplining and kayaking and there's just really no reason to stop doing that."
As someone who has felt the fear of getting older, it's truly so inspiring to hear from incredible folks like Rick, Mary Beth, Rachel, and Sandra who are living proof that life after 50 is a wonderful time!
*We couldn't do all the good that we're doing without incredible partners like QVC. We hope you'll join us in supporting them!
Want to be happier in just 5 minutes a day? Sign up for Morning Smile and join over 455,000+ people who start each day with good news.