On Season 8 of Masterchef, there was stiff competition, ranging in all ages, demographics, and abilities. One teen made a big impression on the judges, prompting Gordon Ramsay to pay for his culinary school.
Gabriel Lewis, who was only 19 when he appeared in this season of Masterchef, displayed a stunning performance throughout the competition. However, he made too many mistakes and was ultimately sent home.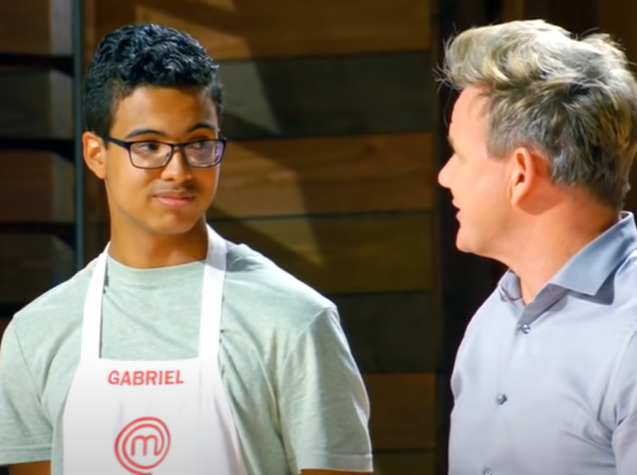 Before he was sent home, though, the judges started a conversation with him.
"Young man, it's very rare that we see such raw talent that's got amazing potential come through this competition," Gordon began. "You've got the potential to be huge in this industry. You just need the right training."
From there, Gordon Ramsay offered him tuition to attend a culinary school.
Gabriel was overcome with emotion at this offer, responding with resounding enthusiasm to Gordon's generosity.
But the generosity didn't stop there.
Aaron Sanchez, another judge on the show, offered Gabriel a job once he graduated!
This teen got far more than he expected when he was sent home from Masterchef. Since the filming of the show, Gabriel graduated with a degree in culinary arts from Johnson & Wales University in Rhode Island.
Check out the emotional clip below and see for yourself the impact of the judges' generosity.
The featured image for this post is from YouTube.
Want to be happier in just 5 minutes a day? Sign up for Morning Smile and join over 455,000+ people who start each day with good news.