You've heard of child prodigies, but this one takes the cake! 
Seventeen-month-old Gavriil Scherbenko from Russia has been getting a lot of attention on social media for his piano-playing skills. The baby's parents upload videos of his unique compositions on Instagram. Right now, the little guy has 123K followers!
One video has been making the rounds online after actress Viola Davis shared it. She captioned the post, "Young pianist" followed by several enthusiastic emojis.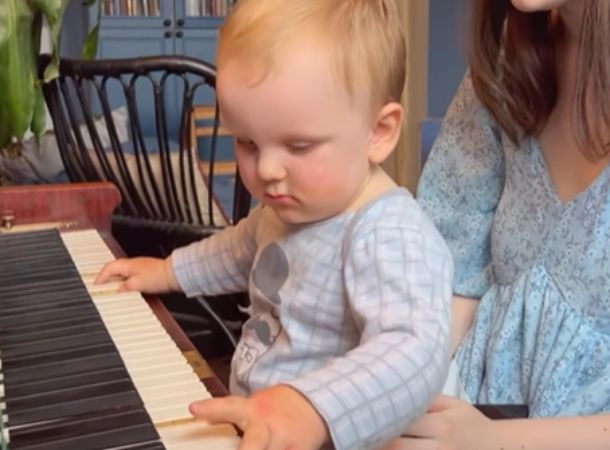 VT tells us that Gavriil's unique talent isn't playing music, but creating it. Although he can't read or memorize songs, he's able to make surprisingly harmonious combinations. Moreover, he seems to have a dexterity that's rare for kids his age. Many online commenters are blown away by the child's talent. In fact, some are even claiming he must have been a pianist in a past life.
"The ones who doubted reincarnation… Watch this," wrote one user. Another said, "Beethoven reincarnated trying to figure out how to get his baby fingers to work."
Last month, the Scherbenko family announced on Instagram that they had tried to get Gavriil on television. Unfortunately, Russian TV show "Amazing People" didn't include them in the episode they tried out for. However, editors assured them they would be featured in a future broadcast.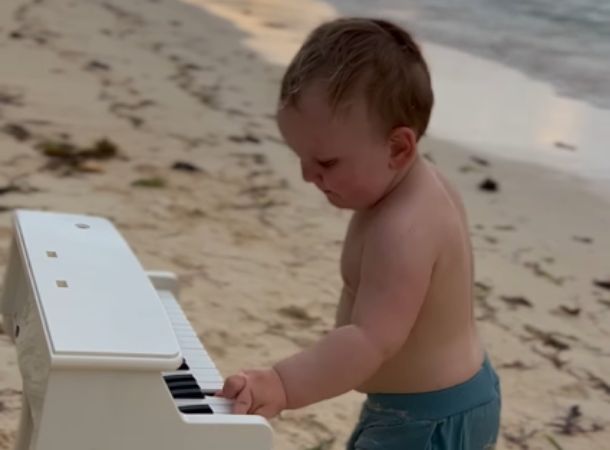 More recently, the family shared a video from a trip to the beach. Don't worry; they didn't take baby Gavriil away from his favorite hobby. Instead, they brought along a portable toy piano that he could play on the shore!
"We hoped that here, on the island of Mahe in the Seychelles, there would be some kind of bar, or a restaurant with a piano , and we will beg to play it in the evenings," the caption read. "But no. Here we met only musicians on the combined street stage, they had a synthesizer, but the situation did not allow them to approach it."
Good thing they thought to pack a spare!
Watch Gavriil serenade his family in the video below. Don't forget to share with someone who loves music!
You can find the source of this story's featured image here.
Want to be happier in just 5 minutes a day? Sign up for Morning Smile and join over 455,000+ people who start each day with good news.