When you think of training a pet, you're likely to imagine a dog rather than a cat. But animal trainer Trisha Seifried is on a mission to prove that our feline friends are just as capable of pulling off incredible feats. While she has many beloved animals that she's rescued and trained over the years, her 13-year-old Tabby, Kit Kat, has especially taken over the spotlight recently.
Trisha first found Kit Kat when he was just 4-weeks-old. He was with his family, so she took them all to a farm. In no time, this talented boy was proving to be quite the showman.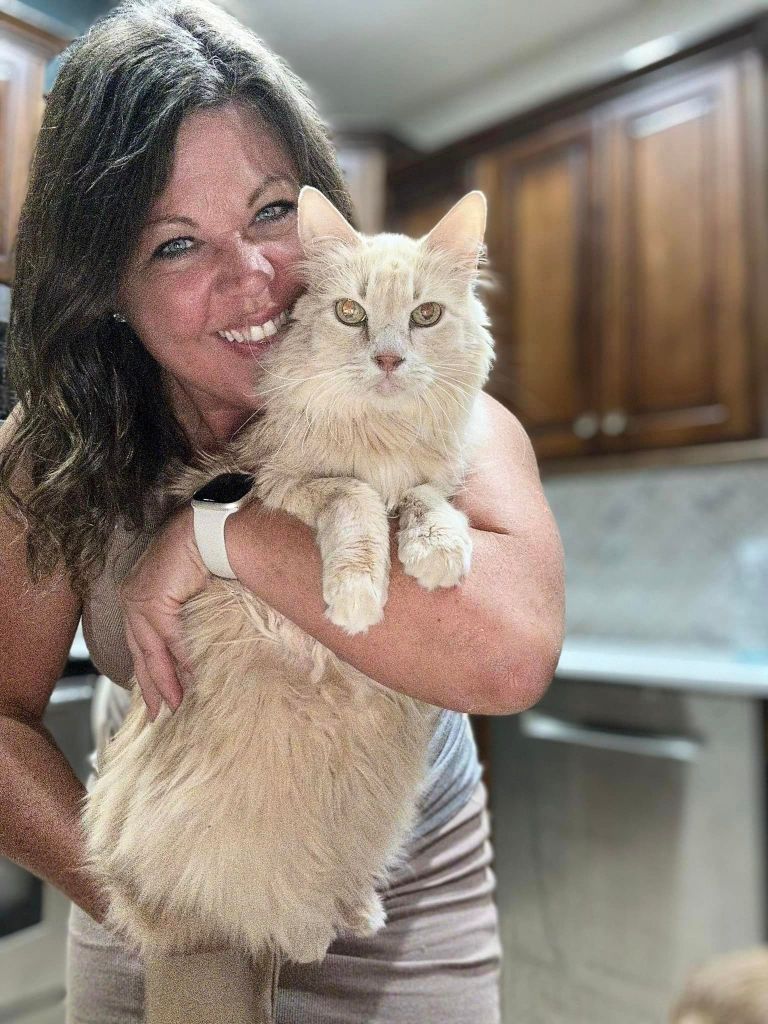 "By six months old Kit Kat was jumping rope in front of huge crowds of people at the farm, helping to bust myths that cats can't be trained," Trisha said.
Running her own talent agency for animals, Trisha was the purrfect person to find Kit Kat. Now his trainer and owner, Trisha has been able to get him all kinds of amazing opportunities. Some of his achievements include starring in ads for major brands, including Friskies cat food, and an appearance on "Jimmy Kimmel Live!"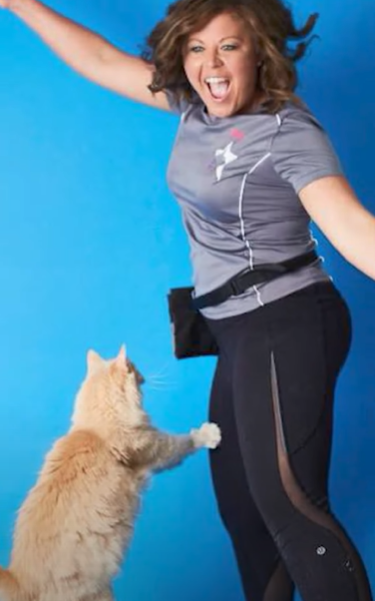 Then, in January 2020, Kit Kat made a name for himself in a truly special way. With the help of Trisha, he set out to earn the Guinness World Record for most jump-rope skips by a cat in a minute.
"He loves to learn, when treats are involved he puts his whole heart into it," Trisha said. "He will spin around with excitement and try to offer all of the things he knows!"
That's the exact energy Kit Kat brought when taking on this skipping challenge. Though, based on a video capturing the moment, it seems he was able to pull it off with ease, jumping a grand total of nine times!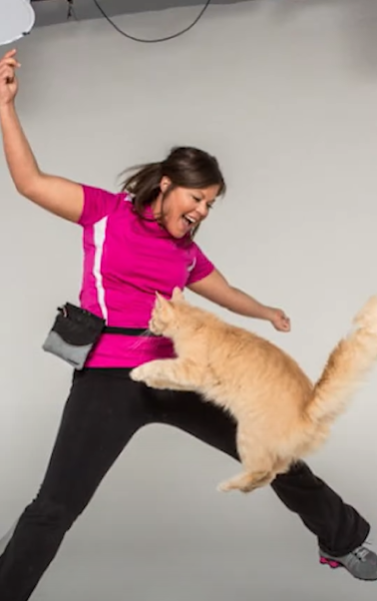 "Jumping rope is definitely his most impressive trick, however because of his age we do keep his jumping to a minimum," Trisha explained. "I would say his favorite trick now is high five, he loves high fiving all his fans at events!"
Cats may require different techniques to train, but Kit Kat is proof that they're able to pull off a-meow-zing things when given the chance!
Watch Kit Kat the cat show off his incredible skipping skills in the video below.
You can find the source of this story's featured image here!
Want to be happier in just 5 minutes a day? Sign up for Morning Smile and join over 455,000+ people who start each day with good news.