Practicing self-care can be surprisingly difficult. When life gets hectic, we're often the last person on our priority list. That's why InspireMore's partner, QVC, is here to offer some of their best products to encourage you to prioritize yourself.
When it comes to finding what self-care plan works best for you, it's important to take a 360 approach. This can look different for everyone but, ultimately, it means ensuring that all areas of our lives are setting us up for success. From keeping your living space and your mind tidy to finding ways to make yourself feel cozy, QVC is here to help you curate a life that promotes your wellbeing.
Please note that prices were taken at the time of publication.
A home full of loved ones is a home sure to get messy, but it doesn't have to stay that way! With the Bissell CrossWave 3-in-1 floor cleaner, you can tackle messes on hardwoods, tile, and area rugs. There's even a pet strainer that separates hair and debris from dirty water, ensuring your four-legged friend's fur won't clog the drain.
Get it at QVC for $349.99, available in 4 colors!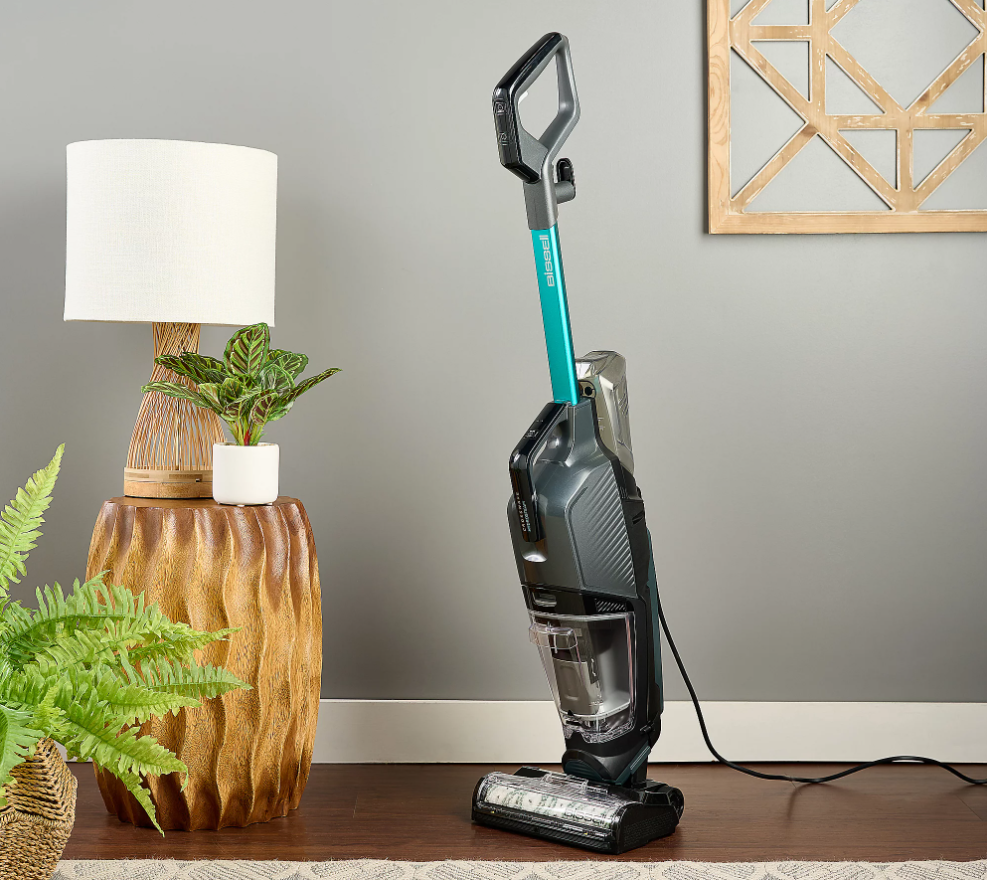 Moisturizing your skin doesn't have to be complicated. With Peter Thomas Roth's body treatment, all you need to do to start seeing smoother, healthier-looking, and younger-looking skin is to apply it each night. Plus, you also get eye patches! Together, these products have been made to help you feel more confident in your skin.
Get it at QVC for $135.45!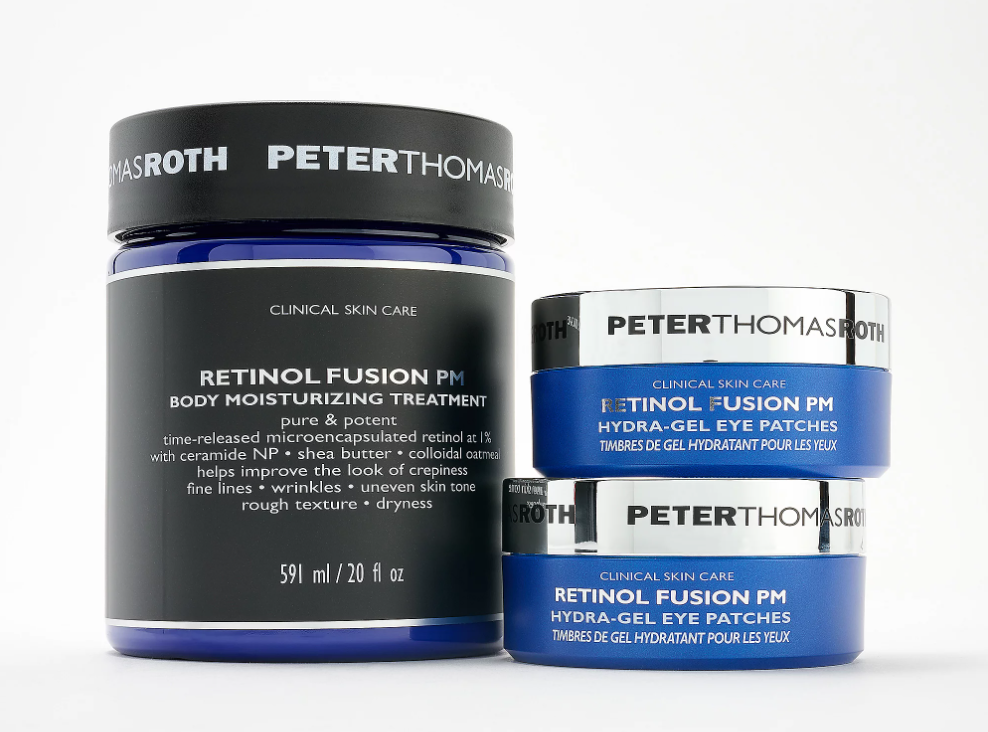 Whether you're at home or on the go, the textured pads of ELEMIS Dynamic's facial wash set will help improve the texture of your skin, all while removing dirt and impurities.
Get it at QVC for $95!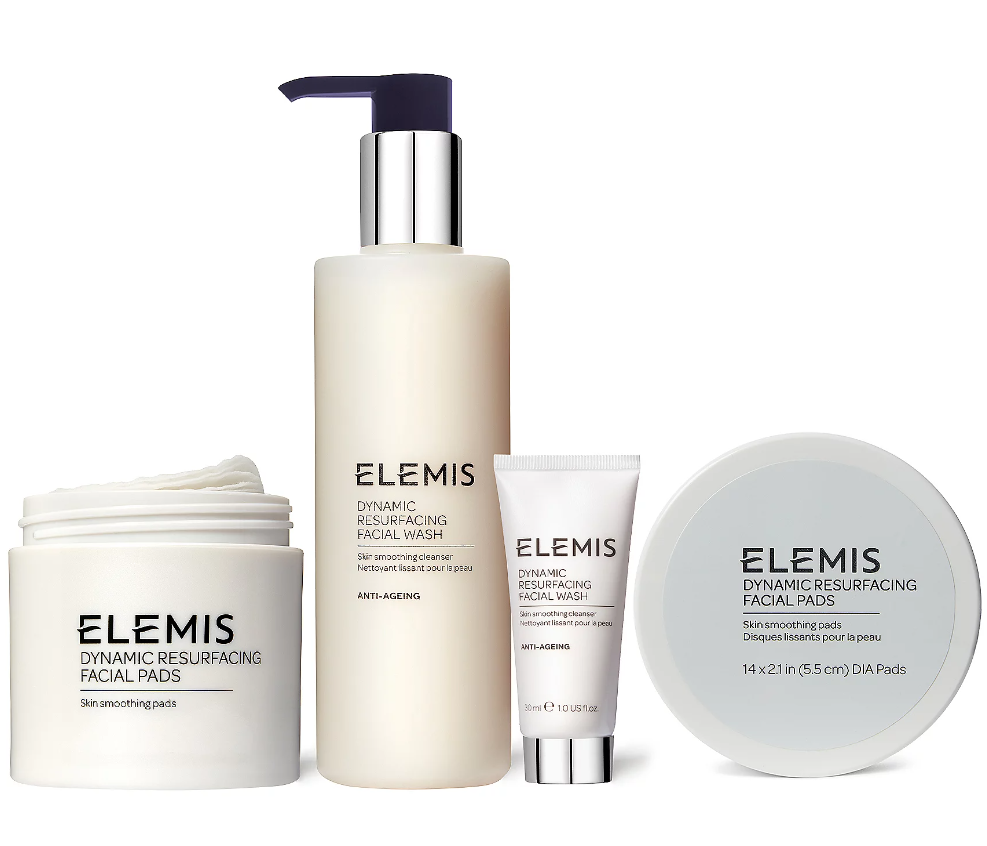 Do you not have the space for large exercise equipment? Staying active can be much simpler with this foldable treadmill. Even those of us in apartments have the space to fit it under a bed or in a closet. Now, more of your focus can go to curating the perfect playlist or hitting play on your favorite show to turn this healthy activity into a self-care experience.
Get it at QVC for $699.99!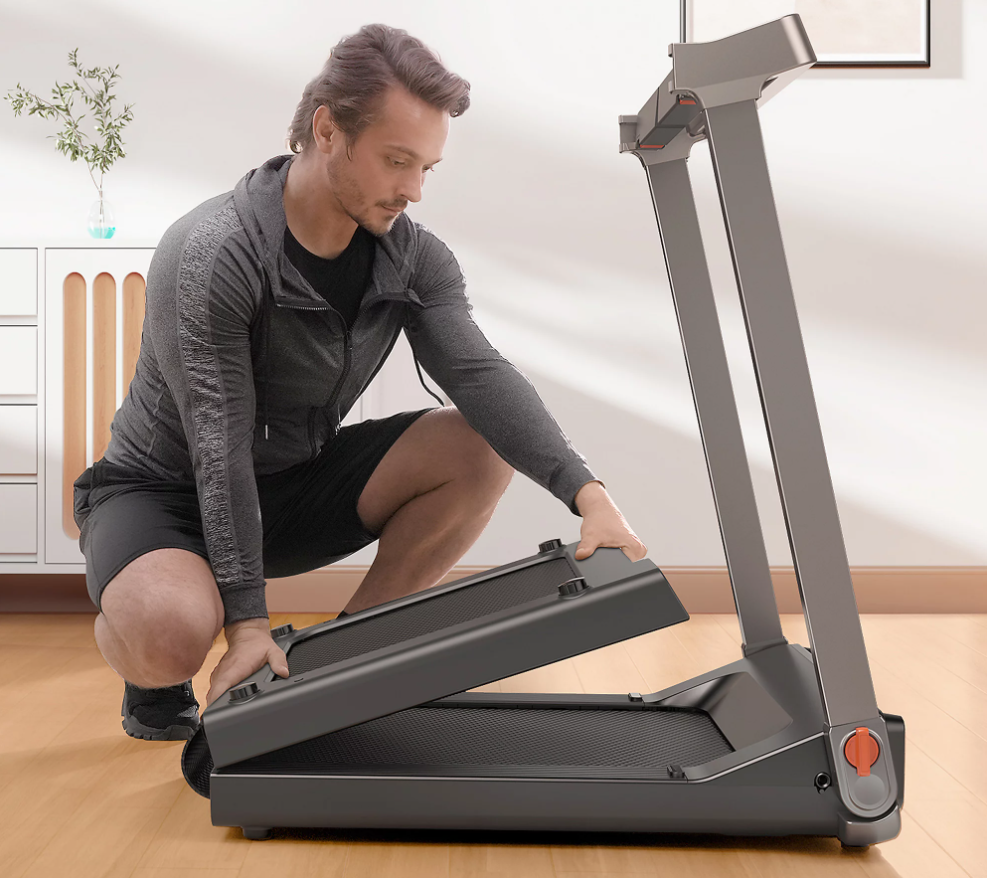 There are some spots that seem determined to stay dirty — that's why the Dyson V12 Detect Slim was created. With the ability to take on floors, couches, and even mattresses, these hard-to-clean spots will suddenly become a breeze.
Get it at QVC for $549.98!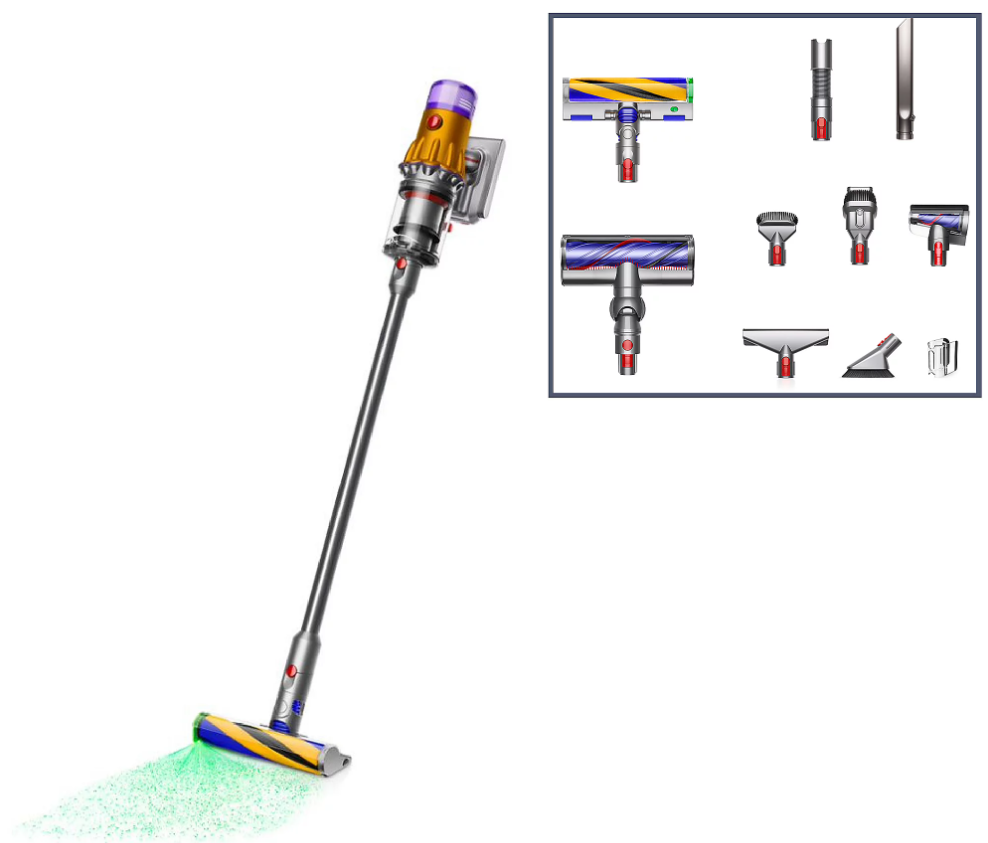 Measuring at 45″ x 60″ this cozy blanket was made with self-care in mind. So whether you're staying in for the night or want to stay warmer in the office in a way that makes you feel at home, this Barefoot Dreams blanket has your back.
Get it at QVC for $130, available in 5 colors!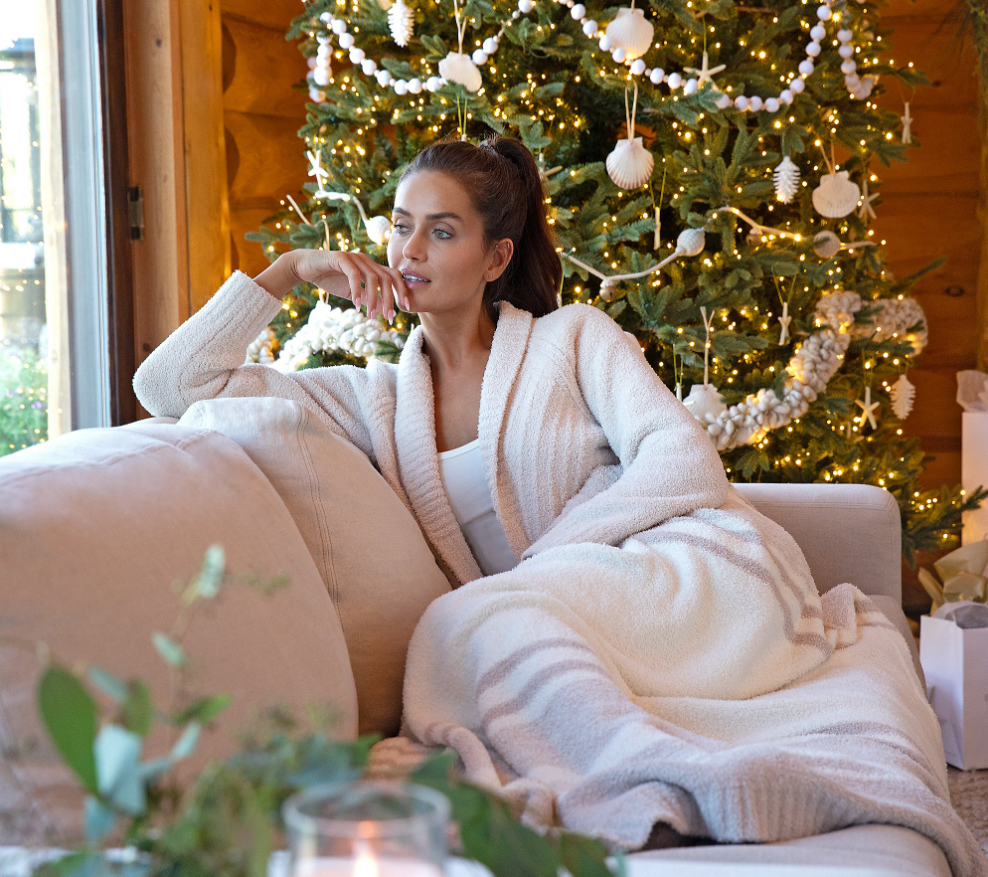 A five-minute facial lift at home? That's what you get with the NuFACE Mini + Facial Toning Device. It's clinically-proven to help contour, firm, smooth, and tone your skin!
Get it at QVC, available in 3 colors!
Who says you can't look stylish in pajamas? Made with soft-as-butter knit, you'll be feeling like your best self no matter how you spend your relaxing evening at home.
Get it at QVC for $34, available in 4 colors!
Whether you're taking some deep, meditative breaths or simply working from home, you want the air you breathe to be as clean as possible. With the Dyson Purifier, it automatically senses, captures, and traps unwanted particles, gasses, and odors. Best of all, you only need to change the filter every 12 months!
Get it at QVC for $499.98!
Look and feel fantastic with this body care kit made to nourish your skin. It's like a spa day at your own home!
Get it at QVC for $48.50!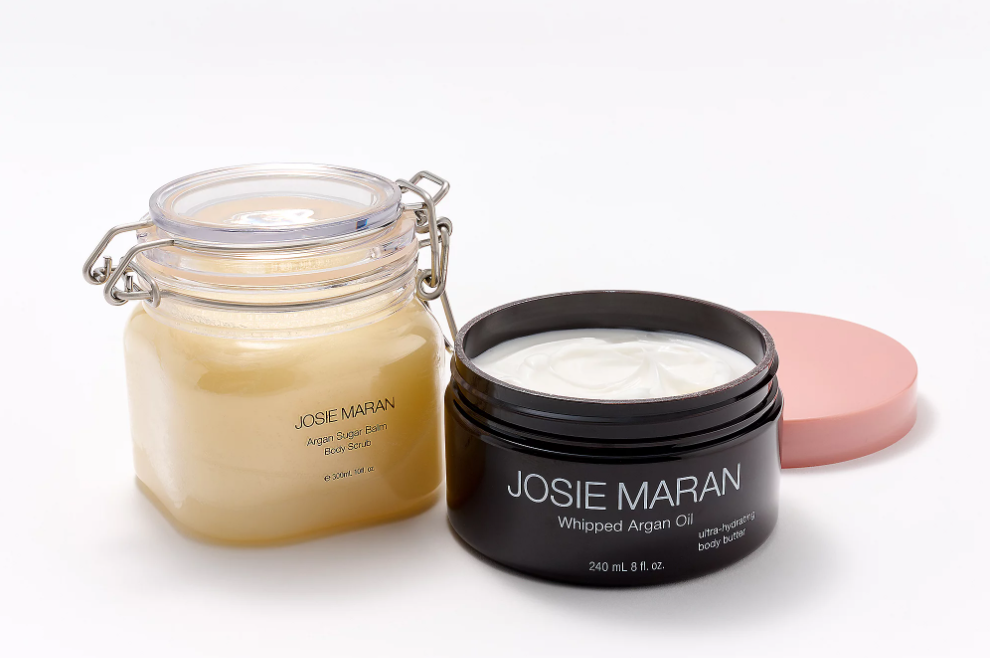 Your feet will thank you for treating them so well with these plushy socks, perfect for a cozy movie night at home or when it's time to head out into the harsh winter months.
Get them at QVC for $11.98, available in 4 colors!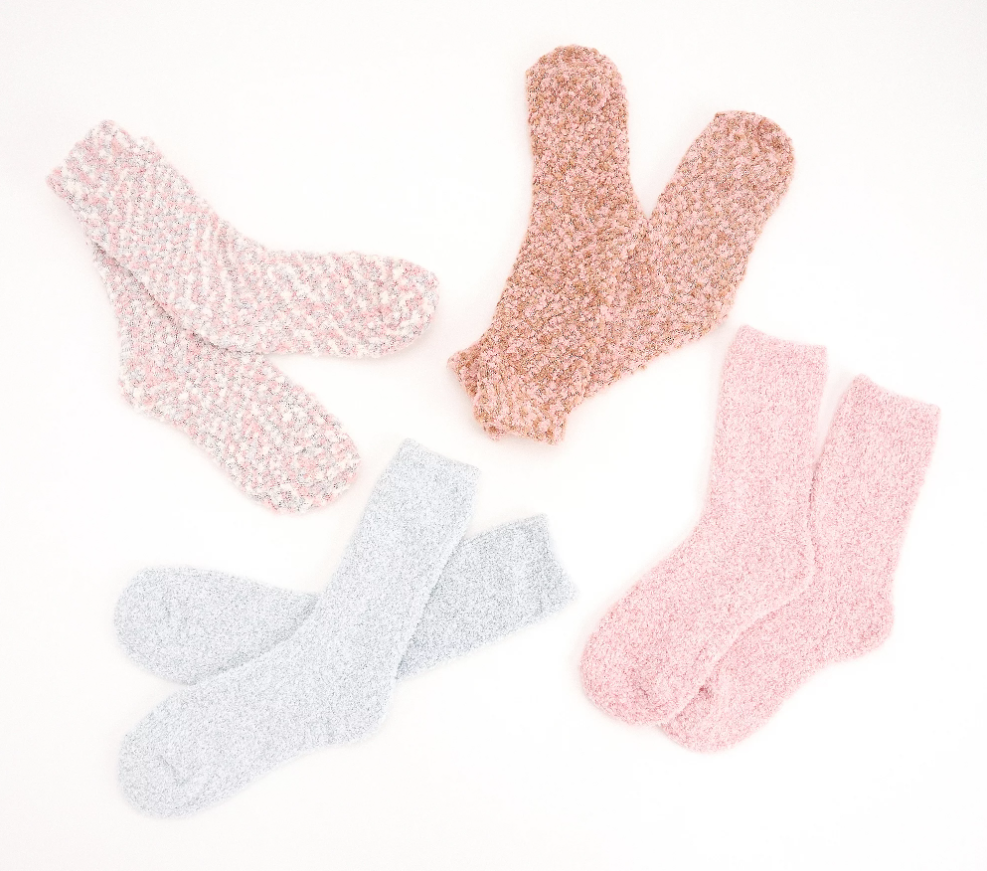 No matter the season, this Berkshire Blanket is here to ensure you get the rest you need.
Get it at QVC for $62.98, available in 6 colors!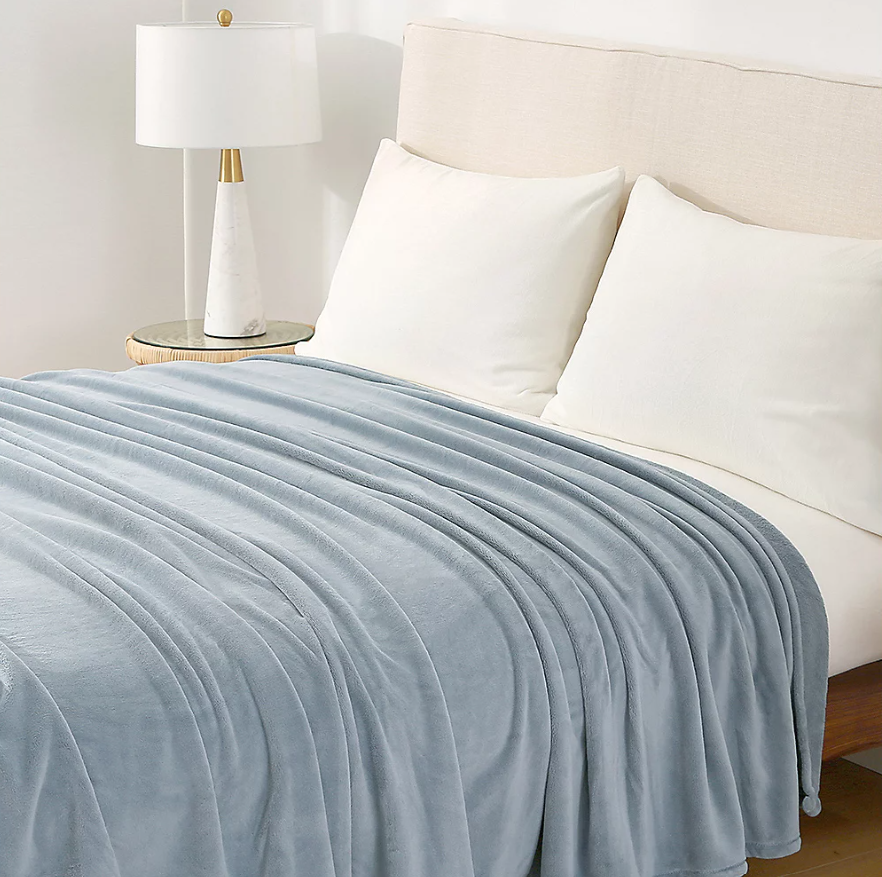 When there's a chill in the air, there's nothing quite like the feeling of being wrapped up in a gorgeous cardigan. Featuring patch pockets and several colors to choose from, you'll want to have this cozy item on hand for multiple seasons.
Get it at QVC for $155, available in 6 colors!
Amazing things can happen when you choose to prioritize yourself in ways that have you feeling and looking your best. That's why, this Wellness Month, we hope you finally make time to start your own self-care journey.
You can find the sources of this story's featured image here and here!
*We couldn't do all the good that we're doing without incredible partners like QVC. We hope you'll join us in supporting them!
Want to be happier in just 5 minutes a day? Sign up for Morning Smile and join over 455,000+ people who start each day with good news.