Iceland is a tiny island nation between the Arctic and North Atlantic oceans. Contrary to its name, it is not a snow and ice-bound landscape. While the climate is typically cooler than the American Southwest, it is comparable to some of our northern states and Canada. Tourism in Iceland is a booming industry. It might not be great for a bike tour in the winter, but horses are always up for a ride!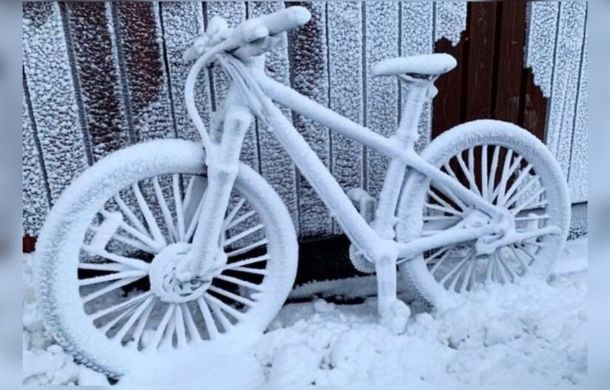 Our guide for today is a young lady named Sophie, an Icelandic horse farmer who offers tours. If you are interested in traveling to Iceland, you can find her tour guide on Instagram. It is packed with information about the area, what to do while you're there, and even what to pack for your trip! You can also schedule tours through their website if you're feeling super adventurous.
Or you can stay in the comfort of your own home and join us for a video and photo tour.
1. When We Mentioned That Sophie Had Horses… We Meant It
To get an idea of how many horses are on an Icelandic horse farm, we thought this view was a great start.
2. Crossing Rivers On Horseback Can Be Enjoyable
Iceland has a lot of open areas, and a lot of waterways dotting the landscape. When on a ride, you may find yourself traversing a shallow river or two.
3. Iceland Horses Are Sturdy And Fast
We added this clip to show how fast Icelandic horses travel across open areas. This video was taken while moving their herd to Landmannalaugar.
4. With Or Without A Horse, The Scenery Is Worth The Trip
If you enjoy waterfalls, Iceland has them in abundance. Many are accessible, although perhaps a bit too chilly for swimming. The cascading water is mesmerizing.
5. Are These Horses Or Magical Unicorns?
This was part of a series of promotional videos showing off Sophie's horses in beautiful settings.
6. A Video Montage Showing A Year In The Life Of A Horse Farmer In Iceland
In 2022, Sophie and her little family had a busy year.
7. Icelandic Horses Are A Sturdy Breed
This stallion loves the snow and shows off his physique!
8. Feeding The Foals Is A Fun Detour
Taking time out of a busy day to show special attention to the little critters is an essential part of farm life.
9. One Amazing Thing About Iceland Is The Northern Lights!
Many people have never had the opportunity to view the Aurora Borealis in person. It is often visible in the sky over Iceland. Words cannot describe the beauty of this phenomenon.
10. Catching A Breath Of Fresh Air During A Photoshoot at Skógafoss
The waterfalls, the rolling river, a majestic horse, and cold, wet, feet. What could be a more fitting end to our list?
We hope you enjoyed our quick trip to see the wonders of Iceland through the eyes of our horse farmer, Sophie. If you love the outdoors, horseback riding, and beautiful scenery, Iceland might be a great destination for you. With proper planning, you can enjoy the island and create your own showcase of impressive images and videos!
You can find the source of this story's featured image here and here.
Want to be happier in just 5 minutes a day? Sign up for Morning Smile and join over 455,000+ people who start each day with good news.