We all hit rough patches. Famous people are no different. They have a platform, though, and can share inspiring words of encouragement. If you've hit a point in your life where you think the odds are stacked against you, you could use some inspiration. We hope our selection of quotes from celebrities helps you see the light at the end of the tunnel.
Whether you are looking for encouraging words of support, or simply a boost to your creative flow, these words might help. Never stop seeking that light. It is there, and you will reach it eventually even if the tunnel has a few twists and turns along the way!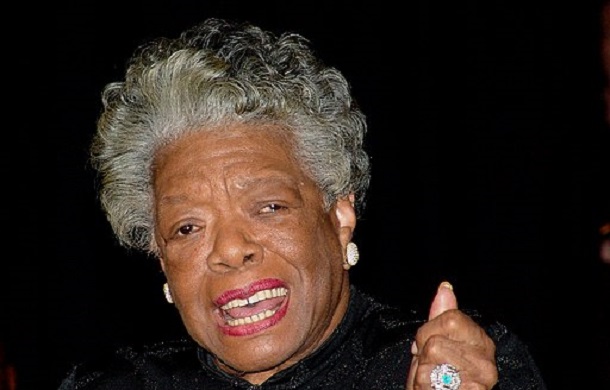 1. "You may encounter many defeats, but you must not be defeated. In fact, it may be necessary to encounter the defeats so you can know who you are, what you can rise from, how you can still come out of it." — Maya Angelou
Building on our introduction, this statement from Maya Angelou reinforces that thought. Even if you suffer defeats or run into roadblocks, you can overcome them. Don't allow small losses to stop you.
2. "If you are broken, you do not have to stay broken." — Selena Gomez
Being broken isn't the end of the road. Selena Gomez has gone through a lot in her life so far. She is still young, but these words hit home. When your car has a flat tire, you fix the tire and continue your journey. When you suffer a defeat or are broken, fix that part of yourself and keep moving forward.
3. "You don't have to be older to live your dreams; you can do it at any age. It's possible." — Zendaya
Some of you grew up watching Zendaya on Nickelodeon. I watched her with my own daughter. She is still relatively young but shows a depth of maturity that belies her physical age. Whether you are 12, 30, or 95, follow her inspiring words and live your dreams.
4. "A bend in the road is not the end of the road… unless you fail to make the turn."
— Helen Keller
Helen Keller had the deck stacked against her from birth. Being deaf, blind, and mute, she had no way to make herself heard, or communicate with others. When Annie Sullivan came along and taught her sign language, Helen learned of an entire world beyond her dark internal prison. Helen was transformed from an almost feral child into a dignified and educated lady. Once she began her journey, she did not allow anything to stop her. You shouldn't either. Make the turn and continue on your path to success!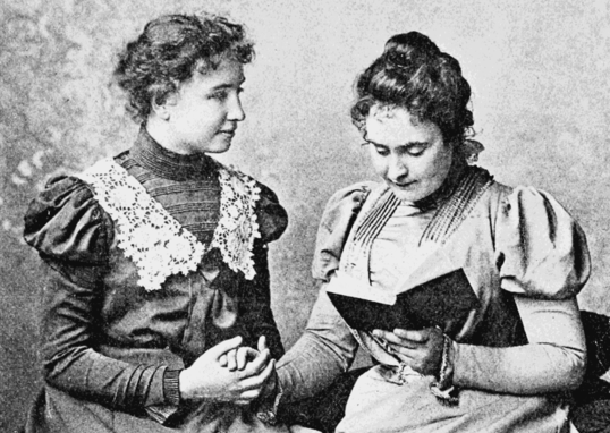 5. "You don't learn from successes; you don't learn from awards; you don't learn from celebrity; you only learn from wounds and scars and mistakes and failures. And that's the truth." — Jane Fonda
When you suffer a failure, simply try again. Keep moving forward. The scars, mistakes, and failures in your life are what compound to create your success.
6. "If you can dream it, you can do it." — Walt Disney
No matter what the odds are, if you have a dream, you can accomplish it. These inspiring words from Walt Disney are seen in action every day in his amusement parks and the wonderful movies that we watch. Not only did Disney inspire his own amusement parks, but he was also the inspiration for Henry Ford in the creation of Greenfield Village in Dearborn, Michigan. The two men were friends, and Ford wanted something with a similar appeal as Disney parks, but different. Dream it and bring your dreams to life!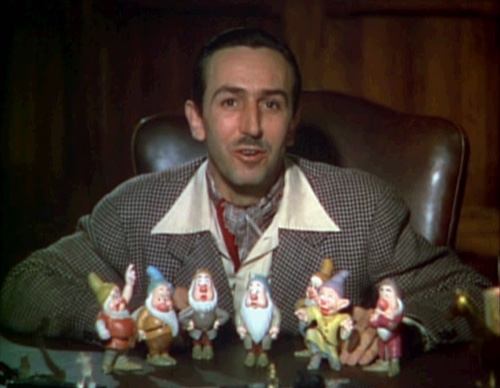 7. "What you're supposed to do when you don't like a thing is change it. If you can't change it, change the way you think about it. Don't complain." — Maya Angelou
OK, we admit it: we really like the words of the great Maya Angelou. She is one of the most inspiring warriors for civil rights we have ever had. In line with this thought, I always learned that if you don't like something, offer something better. Perhaps it's something at work and "we've always done it this way." If you think of a better way, suggest it. Point out why your way is better, easier, or more beneficial. If you don't like something, actively work to change it. Complaining serves no one, but change can serve everyone.
8. "I can accept failure, everyone fails at something. But I can't accept not trying." — Michael Jordan
When you encounter a failure in your path, use it as a stepping stone to continue moving forward. We all fail at some point. How we move on from that failure to continue trying is what makes the difference.
9. "Make bold choices and make mistakes. It's all those things that add up to the person you become." — Angelina Jolie
The reigning theme here is that mistakes are OK. Many people have a fear of making mistakes, and they seize up, being unable to move ahead. When you embrace your mistakes, you can incorporate them into who you are becoming.
10. "You have to believe in yourself. You need to have the audacity to be great." — Rosie Perez
We leave you with these final inspiring words from Rosie Perez. Believe in yourself, and just go out and be GREAT!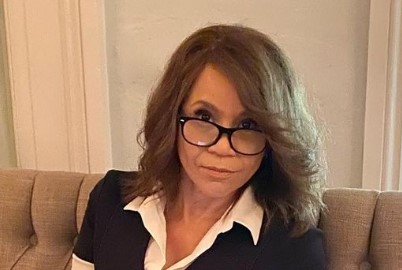 When the odds seem insurmountable, please remember that appearances can be deceiving. You might be feeling overwhelmed, but the stumbling blocks in your path can also be stepping stones. Use your failures, mistakes, and poor choices to learn and do better.
You can find the source of this story's featured image here and here.
Want to be happier in just 5 minutes a day? Sign up for Morning Smile and join over 455,000+ people who start each day with good news.