From "Million Dollar Baby" to "Freedom Writers" and more, Hilary Swank has starred in many moving and inspirational films. However, did you know that she's a pretty inspiring character in real life, too? Aside from being an A-list actress and movie producer, she also became a first-time mom at 48 — to twins, no less! According to People, this was a lifelong dream come true.
Between her extensive career and unique motherhood journey, Hilary Swank has gained a fair amount of wisdom over the years. We've collected some of our favorite quotes from the actress on life, love, and motivation!
1. "You can change your fate. You can sit back, or you can go after your life and all that you want it to be."
2. "You're always going to make mistakes. That's life. You just want to grow from them and try to make as few as possible. That's why you do reach out and ask people for help, where needed."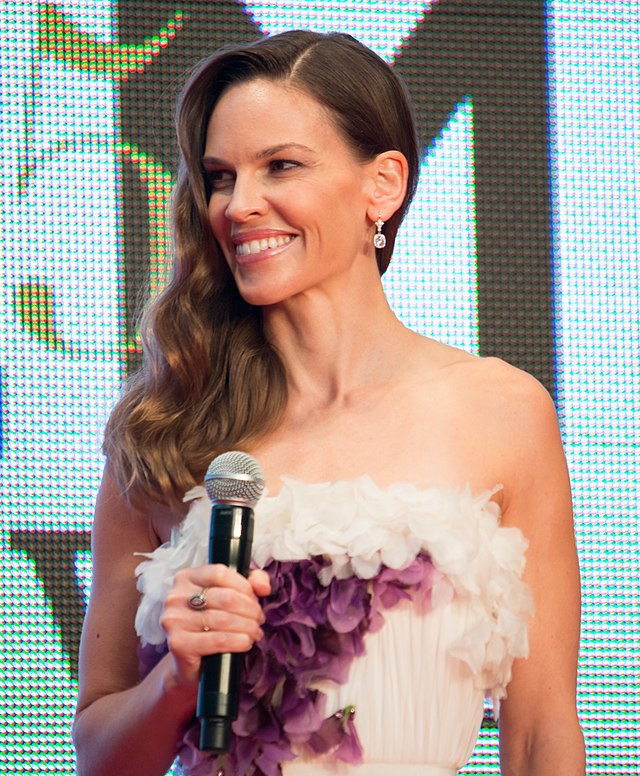 3. "I believe that the definition of luck is when preparation meets with opportunity."
4. "One thing I've learned: You never know where life is taking you, but it's taking you."
5. "Life is about family. You have to be there for your people. Without that, what's the point?"
6. "I think that if you can grow together, you'll stay together. The most important qualities in making a relationship work are a blend of three ingredients: communication, respect and believing in another person."
7. "There's so much more to life than looking a certain way."
8. "I'm a risk-taker. It's where my passion lies, so I don't want to play it safe. That means I'm going to fail sometimes."
9. "You only have one life and if you're not doing what you love, what's the point?"
10. "My biggest growth has been sitting with things that are uncomfortable and dealing with them."
We hope you love these inspirational quotes from Hilary Swank as much as we do!
You can find the source of this story's featured images here and here.
Want to be happier in just 5 minutes a day? Sign up for Morning Smile and join over 455,000+ people who start each day with good news.