Everyone pictures their legacy differently. Some people want to leave behind great achievements or their name in the record books, others want to share stories with their children and grandchildren to be remembered by. Ghostly Archive has found an amazingly unique way to honor the legacies of those who have passed on.
Rosie Grant, the creator of Ghostly Archive, visits graves with recipes on them, makes the food by the recipe, and returns to the grave to try their creation. The results have been amazing.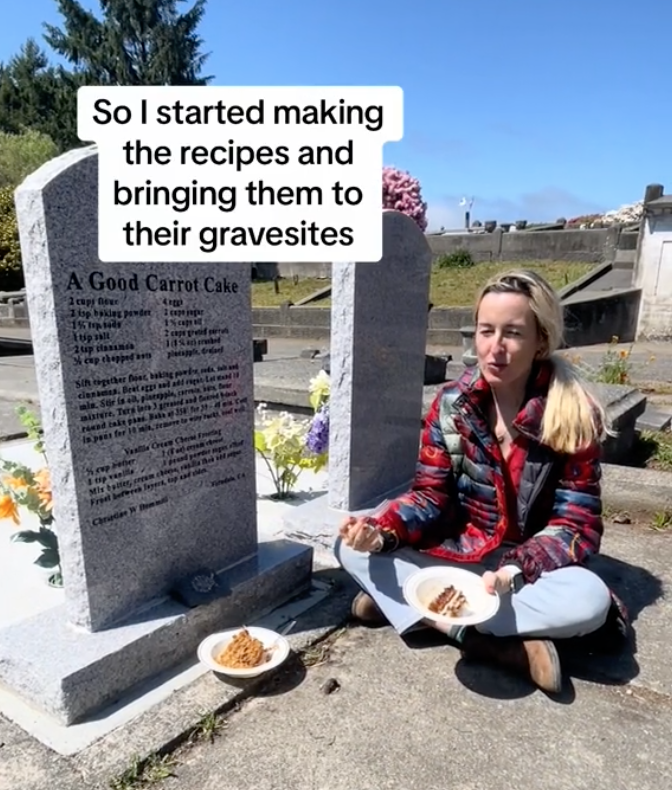 Rosie shares these gravesites and the recipes listed on them with the world, allowing the recipe's owner to reach thousands and even millions of people. However, the truly beautiful part of this is Rosie's experience at the gravesite.
With the freshly baked recipe in tow, Rosie returns to the grave to try the creation the dearly departed have left behind in their stead. Finding a comfortable place near the grave, Rosie enjoys their recipe and reflects on how we mourn the passing of others and the best ways to keep their memory alive.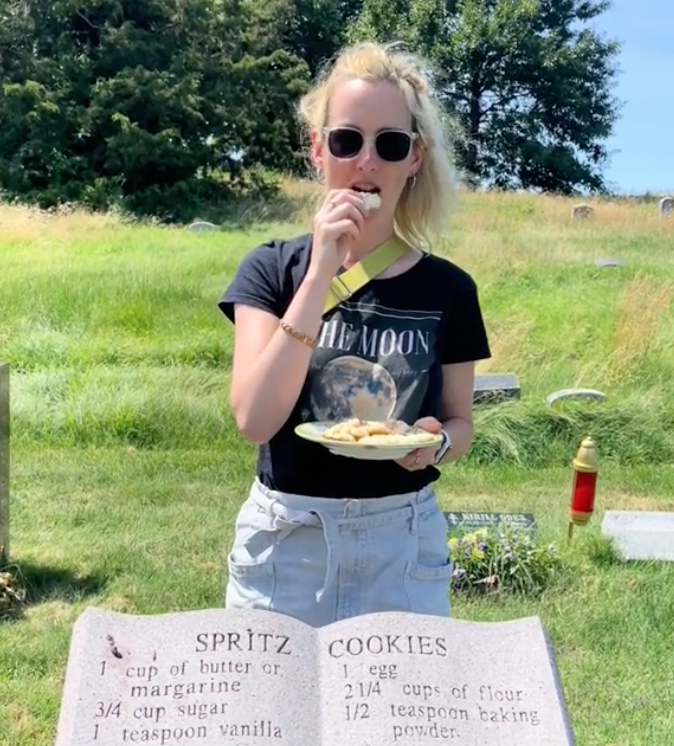 During the burial process, many cultures focus on celebrating the deceased while also mourning their passing. The concept of celebrating the life that person led is often paired with sharing food together and reminiscing on memories of that person.
By leaving behind a recipe that others can enjoy, those buried beneath these gravestones leave behind a legacy that the following generations can touch, smell, and taste. I can't think of a better way to honor those who have passed on.
These recipes leave a legacy that will last as long as the gravestone will.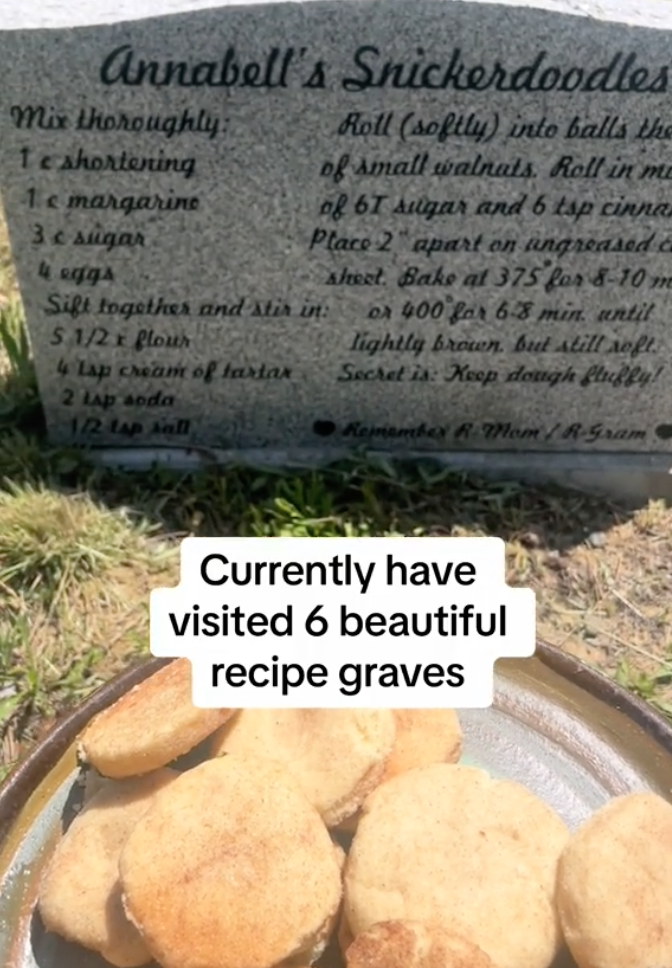 If you'd like to participate in helping continue the legacy of those who Rosie visits, you can take a look at her videos. Perhaps you might even try a recipe or two to honor those who came before us! While you try their creations, take a moment to appreciate the fond memories you have of someone who is no longer with us.
You can find the source of this story's featured image here.
Want to be happier in just 5 minutes a day? Sign up for Morning Smile and join over 455,000+ people who start each day with good news.