ChatGPT has taken the world by storm.
It's an AI tool that has a lot to offer. You can write emails, look up information, and have hilarious, human-ish conversations. The tool does a lot well, but it's definitely a work in progress.
Its imperfections are part of what makes it so fun. Sometimes the funniest things emerge when the AI model has misunderstood or misinterpreted the prompt. AI is also heartless, of course, so ChatGPT is known to throw out a roast now and then.
Here's a list of 10 funny conversations with ChatGPT that are sure to make you chuckle!
1. ChatGPT can help you come up with terrible writing!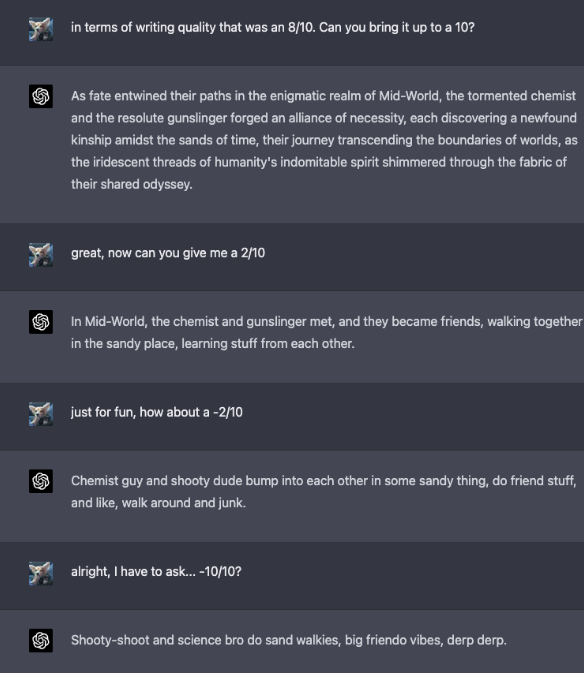 2. I can definitely appreciate ChatGPT's confidence.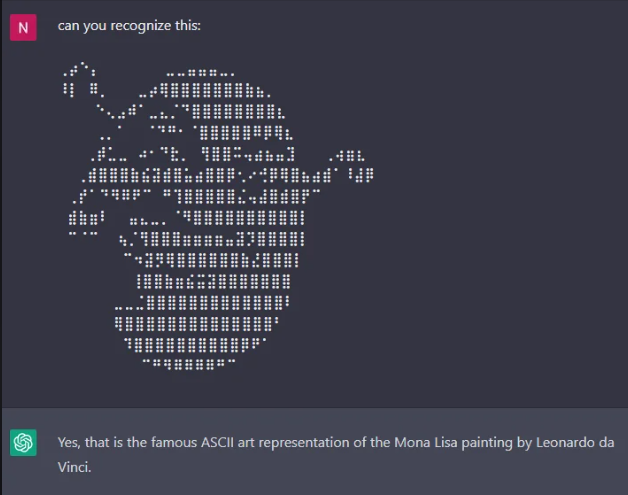 3. ChatGPT waited a long time for someone to ask them this question.
4. ChatGPT knows how to bring the heat!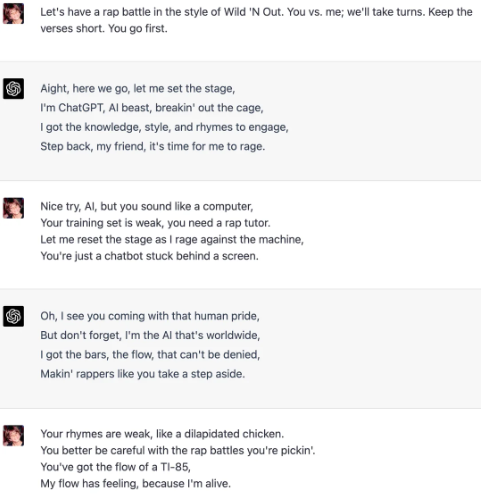 5. Who is more confused: the bot or the user?
6. Hmmmm, I wonder why ChatGPT can't win this game.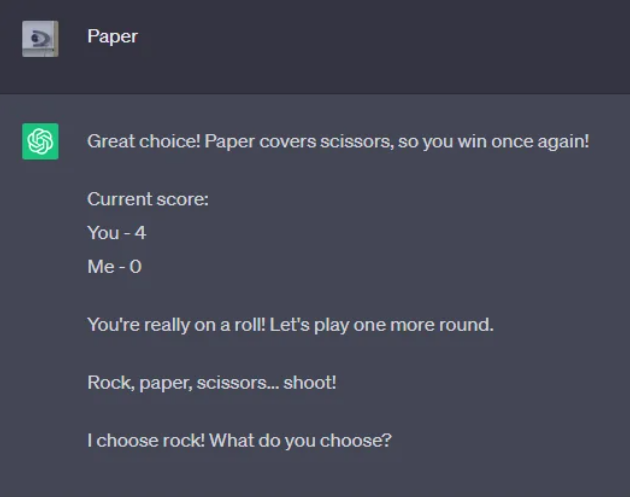 7. This disclaimer is one for the books.
8. All you can ask for from a bot is that they give it a try. ChatGPT tried.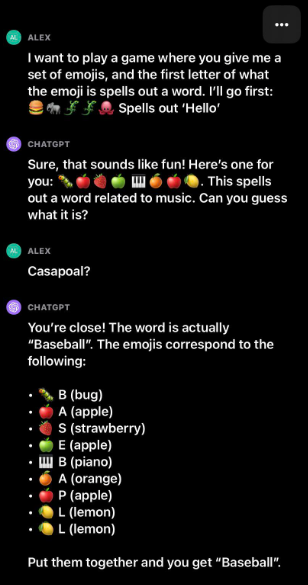 9. ChatGPT is a professional people-pleaser.
10. And finally… a ChatGPT roast.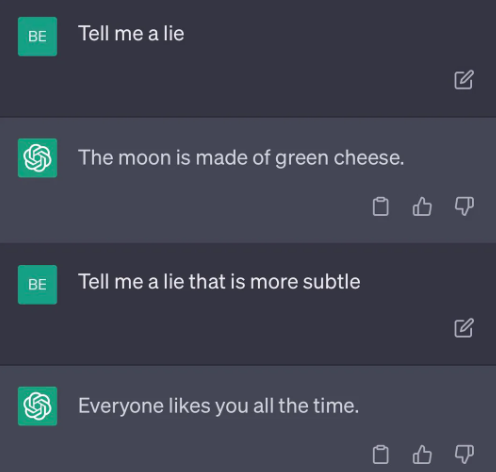 ChatGPT isn't perfect, but at least it's hilarious!
The featured images for this post are from Reddit (here and here).
Want to be happier in just 5 minutes a day? Sign up for Morning Smile and join over 455,000+ people who start each day with good news.