Chicken farmers face their face share of struggles. From ornery roosters to predator-proofing coops, raising chickens isn't always a walk in the park! However, this chicken farmer has shared a genius hack for one annoyance that some farmers face. But what use could a chicken farmer have for a tennis ball launcher?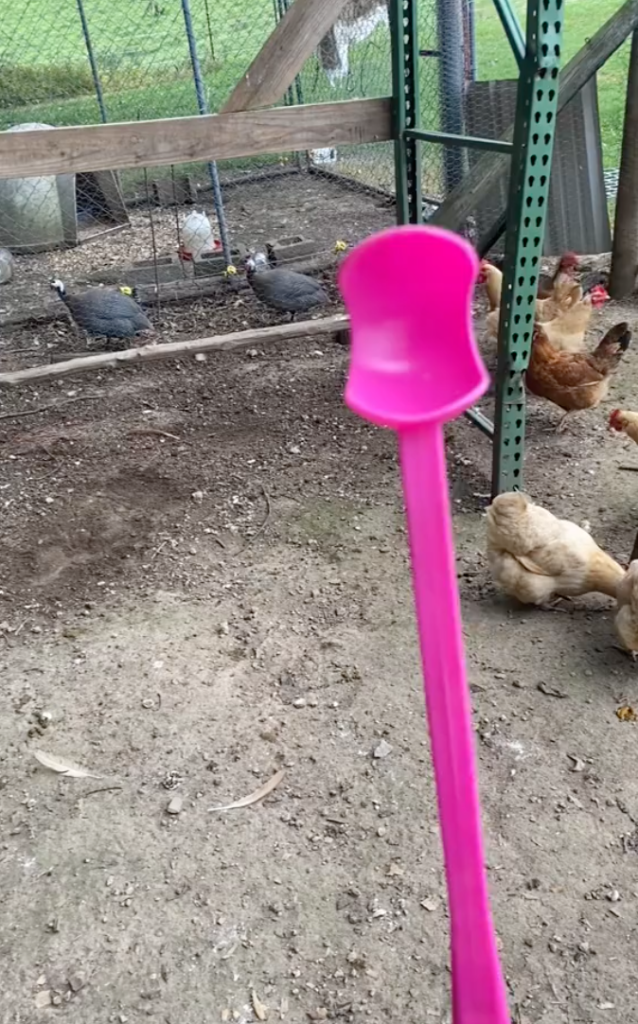 This dollar-store tennis ball launcher is a great way to avoid the irate pecks of a grumpy broody hen.
For those of you who aren't well-versed in chickens, a broody hen is a female chicken who wants to sit on her eggs instead of laying them and going about her day. It's a great trait if you're trying to get her to hatch eggs.
However, if you're trying to collect eggs peacefully… some broody ladies can get a bit grouchy at you removing those eggs. Which is where the ball launcher comes in!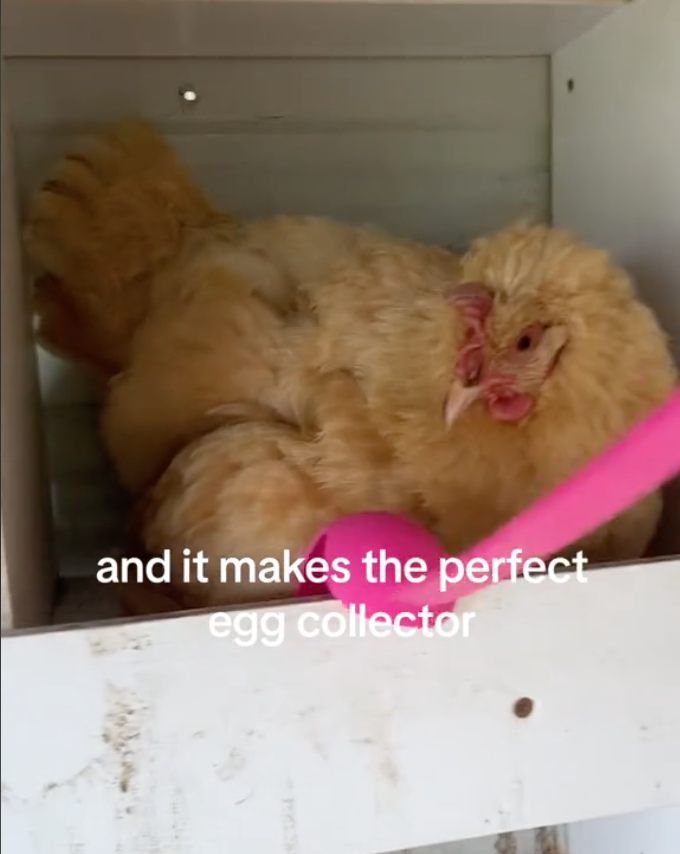 Don't risk your hands getting pummeled by a grumpy hen who doesn't want to give up the eggs! Instead, stick the plastic tennis ball launcher under there and use it to collect the eggs instead. Mama hen can peck all she wants, and you won't end up with battered hands from the interaction.
The launcher is perfectly sized to snag eggs from just about any breed of chicken.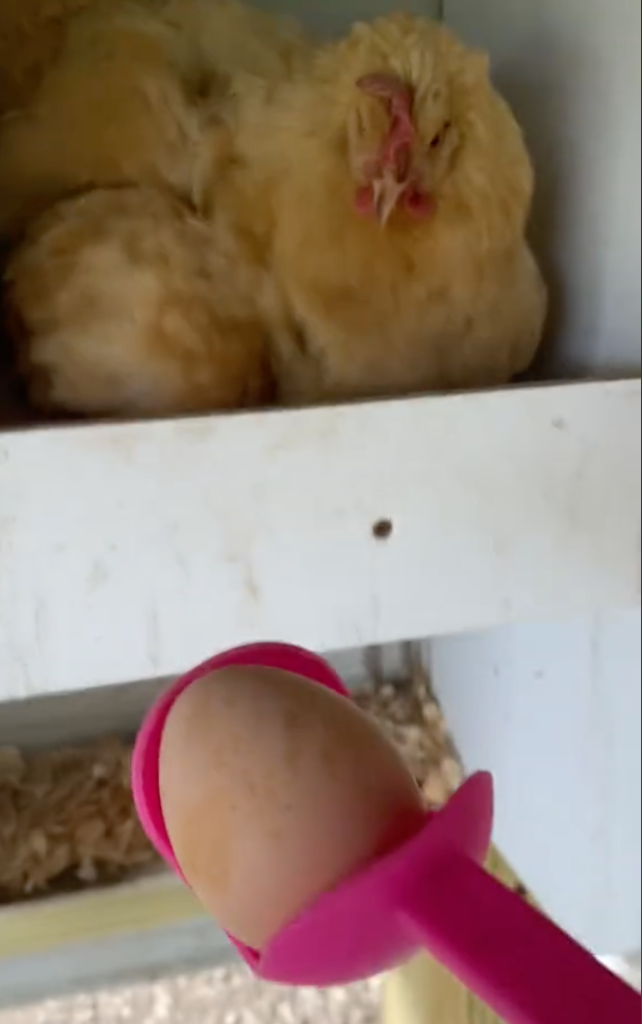 Don't have chickens or ever plan to have chickens? Not a chicken farmer and don't need a tennis ball launcher? Don't worry, the video is still pretty silly to watch. You can check it out below:
You can find the source of this story's featured image here and here.
Want to be happier in just 5 minutes a day? Sign up for Morning Smile and join over 455,000+ people who start each day with good news.