Get more stories like this in your inbox! Sign up for Smile, our free daily good news email read by over 825K people!
"My story began in October 2019, when I begin to get sick at work. I thought I was coming down with a common cold. I remember having a terrible cough and bad chills to the point my jaws ached from the movement. I had a high-grade fever, and this was right before Covid came on the scene. At this time, I treated myself with over-the-counter medication, and my cough never got better. I brushed it off as maybe this was asthma, which I'd had since I was 13 years old.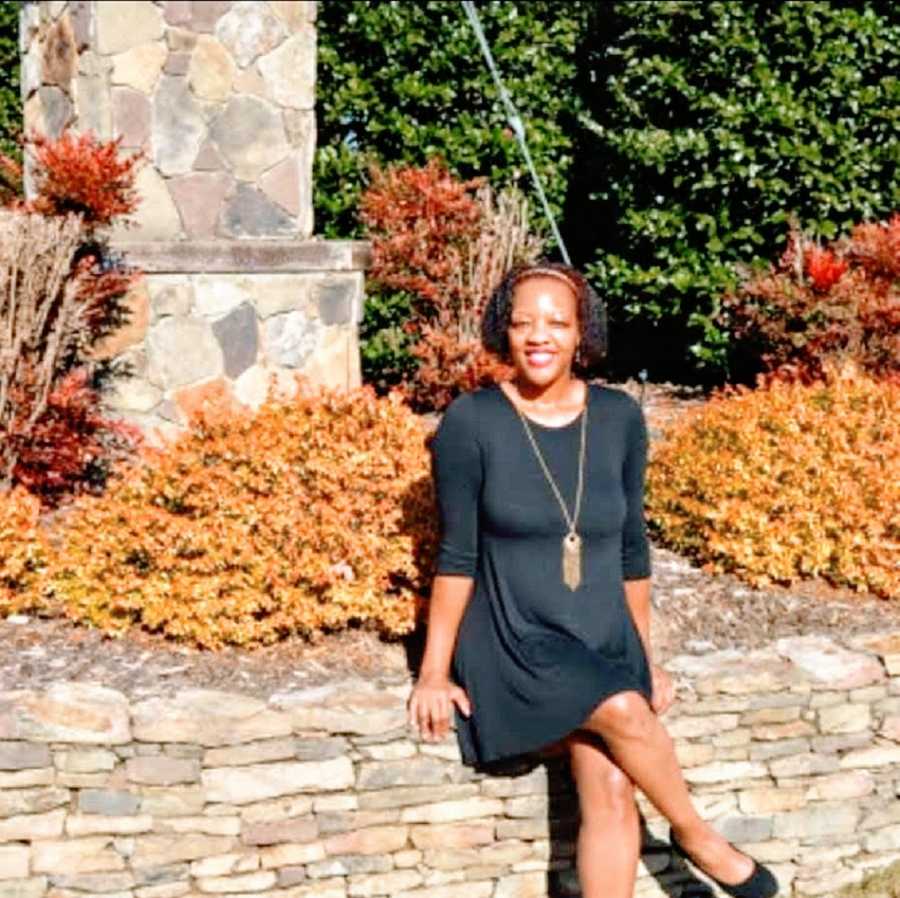 In December of 2019, I still had a terrible dry cough, but all the other symptoms were gone by then. I woke up a few days before Christmas with terrible calf pain. I could barely walk, and my leg was swelling up daily. I was heavy in the gym at that time, so I brushed it off as leg day pain. It was actually dangerous blood clots, and for some reason, I felt it was, so I asked a nurse friend of mine, 'Do you think this could be blood clots? She was thinking like me, 'Oh, you are a gym rat! Your legs are always sore.' And it was the truth to us at the time.
Over the next few months, I experienced terrible vertigo, or so I thought. It was so bad I could not walk, and I ended up getting a terrible rash on my thighs. Again, I thought it came from working out, and I did go to see my primary care physician. I was given meds for vertigo and an inhaler for asthma. My health was failing and my life was about to change forever.
Fast forward to April 2020, I was sick and didn't realize my life was in jeopardy. My husband, Jerome Simmons, started to worry about my health. He was beside me through it all. I was getting up one night to go to the bathroom, and I fainted. My husband caught my fall because I screamed his name before passing out. I felt it coming. Again I said it was very bad vertigo, and that night, I had chest pains.
In May 2020, the chest pains were really bad, but I was a workaholic, so I kept moving forward and working hard. On May 11, 2020, I was walking down the stairs to go to work, and I could not breathe. My heart was racing. My husband was with me, and he said, 'Just try to relax,' and slowly, my wind came back.
This story originally appeared on Love What Matters.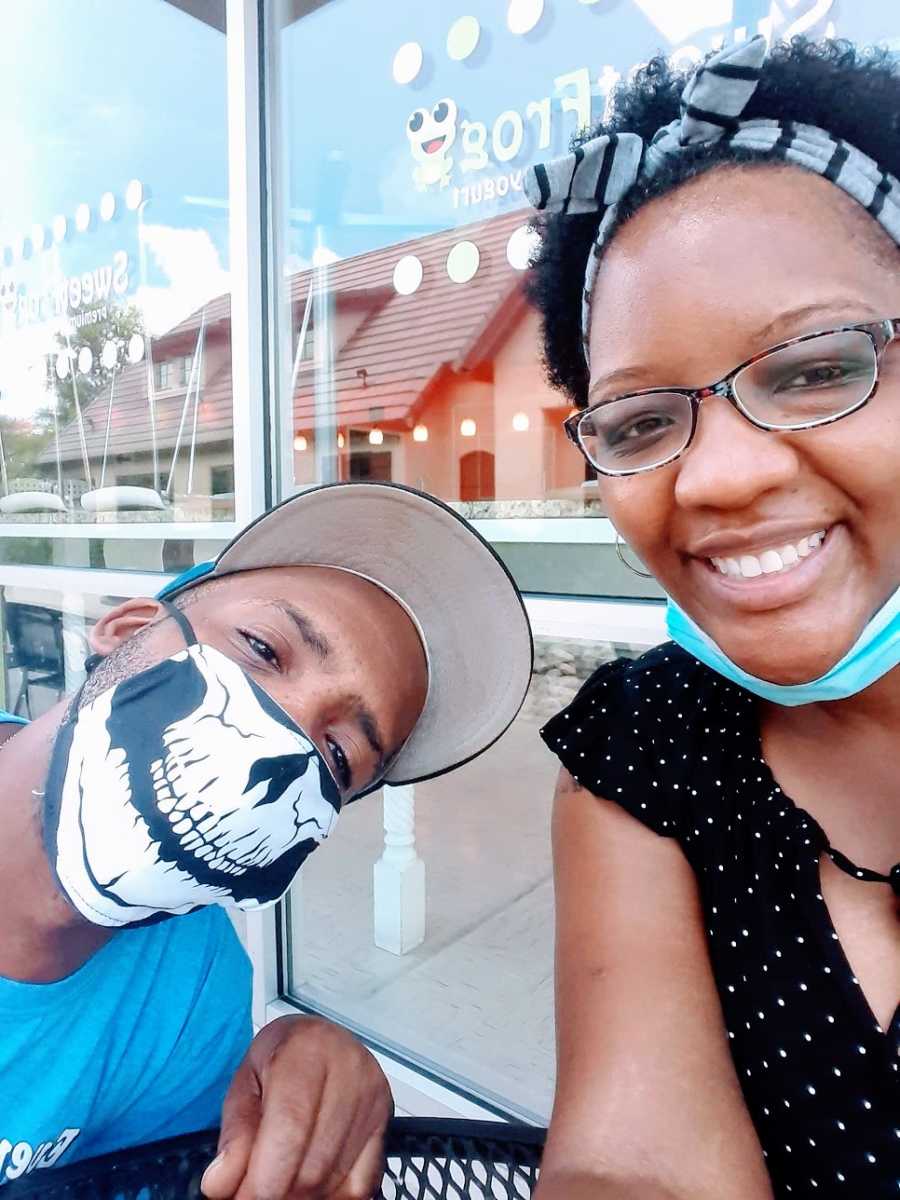 I still went to work that day, and with my chest hurting and shortness of breath, I finished my shift. I came home and told my husband, 'I don't feel right. I feel like I am going to die.' I had a sense of doom. I checked my blood pressure and it was 270/200. I went to the ER alone because I thought it was nothing but being overworked. This was during the height of Covid-19, so it was strict rules over at the hospital at that time, and I was an employee there.
When I got to the hospital, I explained to the doctor everything that was going on. They began to do all these tests and labs, and about an hour later, all these doctors walked in and asked me if I was alone. They said, 'You should call your husband to come up here because you will not be going home.' The doctor said, 'I don't know how you are alive.' He said if I would have gone home, I would have died in my sleep. I started to cry.
I didn't know what a pulmonary embolism was. I didn't realize I was so sick. I overlooked all the symptoms I was so scared. At that moment, my entire life changed. I was admitted to the hospital, and my health went downhill. I had right heart strain, and they thought I had a heart attack as well. I was visited by the Chief of Cardiology. She told me, 'This is the start of a lot of ER and doctor's visits.' I was hooked up to a heart monitor, as well as given blood thinners to help dissolve the clots.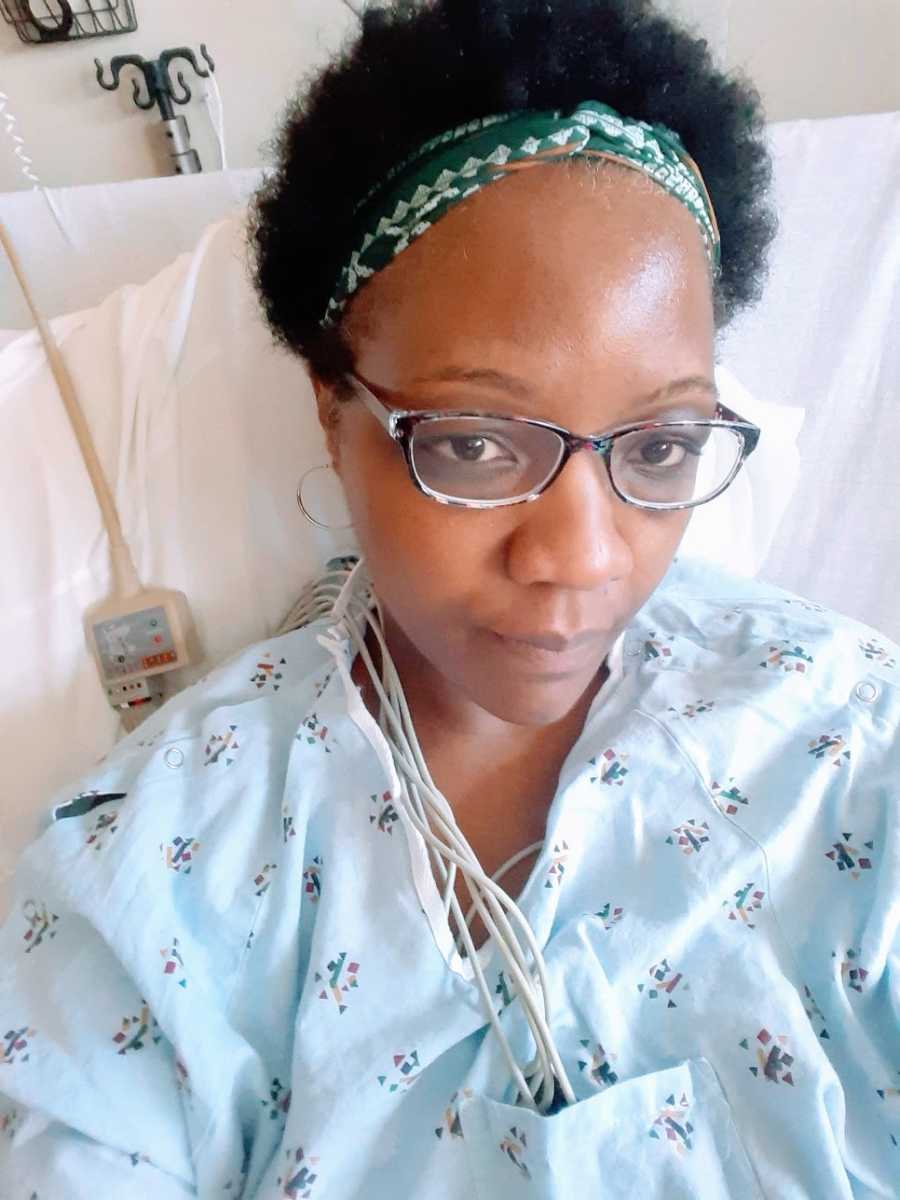 My family was so scared for me. I was given oxygen and countless bags of different medications given by IV. I stayed in the hospital for almost a week. When I was in the hospital, I saw my life flash before my eyes. I thought, 'What if I don't go home?' I was so scared to go to sleep: I thought I was not going to wake up. My chest was in so much pain, and I was so short of breath, but I always wore a smile no matter how bad I was feeling.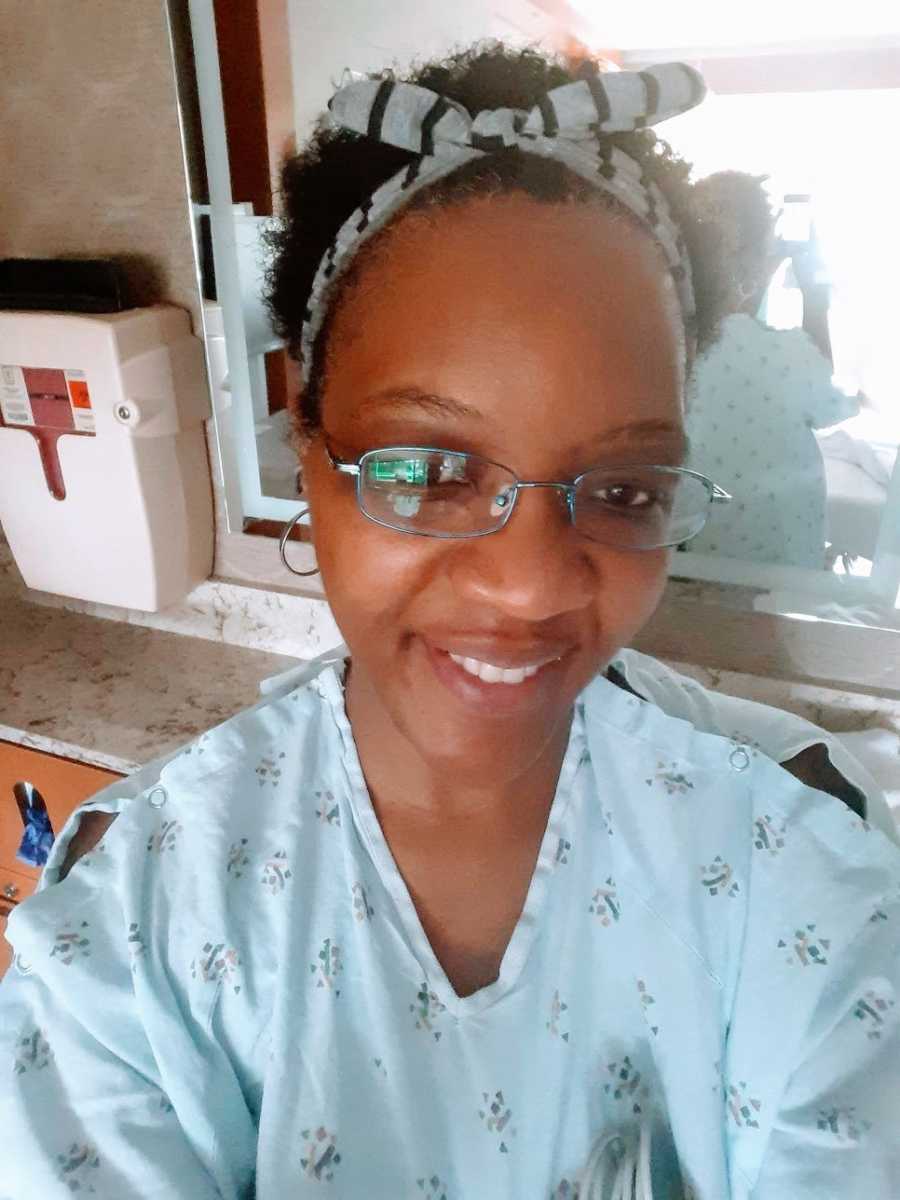 I went from being a very fit and active 41-year-old to not being able to walk for 6 minutes without having bad sweats, and I was placed on 19 medications. I felt helpless. I could not take my own bath or sleep lying down because I would lose my breath. I had only been married for 3 years at this time, and 'through sickness or death' became truth in my household.
My husband had just lost his new job because they closed due to Covid-19. So I was not only sick but facing a horrible financial situation with copays and medication costs. It was a very tough time: family and friends helped us get through. It was a good thing my husband was not working because he took care of me, groomed me, bathed me, and fed me. He was a Godsend, and I am thankful for him, especially since my children did not live close to me at the time and, due to Covid-19, I was not allowed any visitors because my lungs were in such bad shape.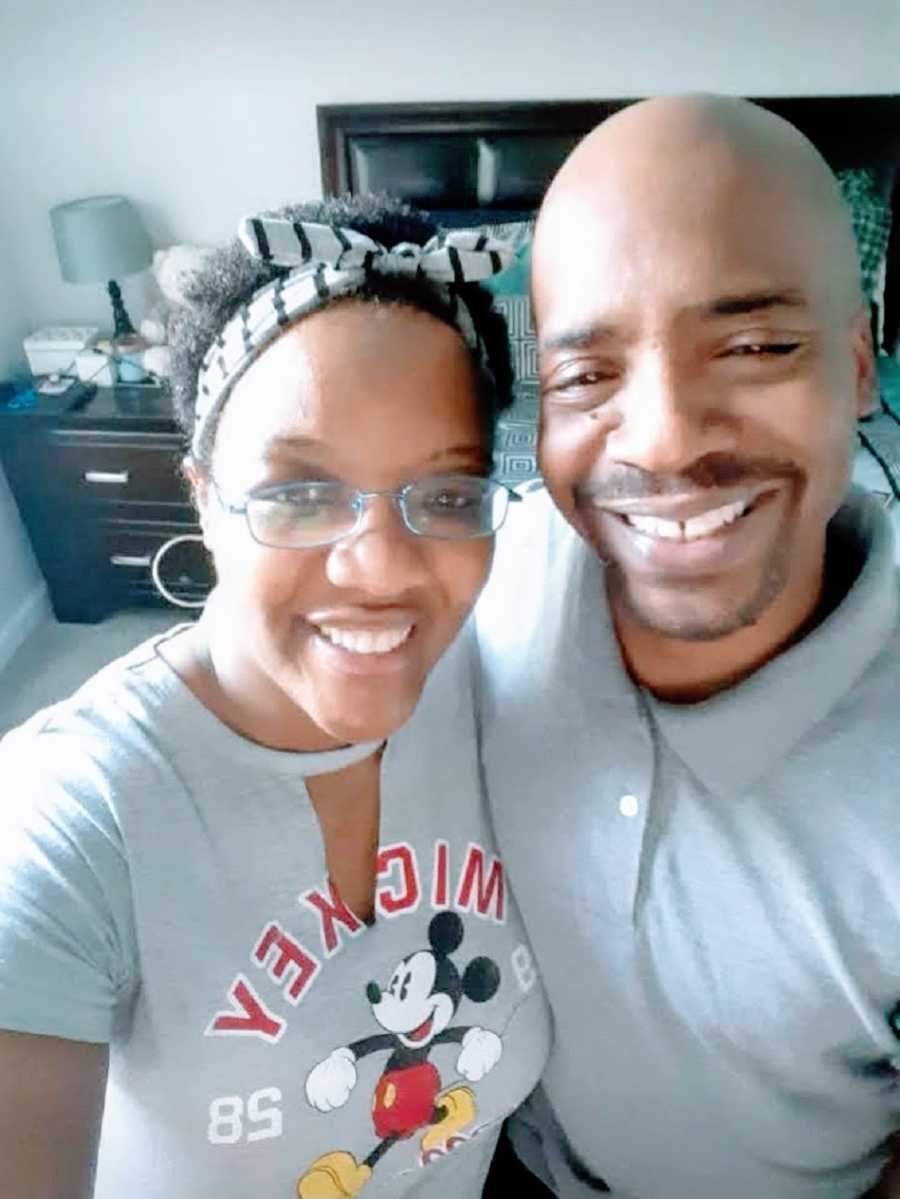 I had so many doctors—I had a cardiologist, pulmonologist, and hematologist as well as my primary care physician. I had doctors' appointments every day at times or every other day. I had doctors' bills that were over $100,000. I had very good insurance, which I was blessed to have.
I remember my first visit to the cardiologist, I was so scared and could not believe I was seeing one. She made sure my heart recovered from the damage of the clots. She also said she thought I had Covid-19 back in October of 2019, but she said we will never know. She said when my calf was aching, that was a DVT blood clot in my leg, which broke, traveled through my heart, and lodged in my lungs. She said I was blessed I didn't have a massive heart attack, and she was so right.
My pulmonologist was an amazing help through it all. She helped me BREATHE again. I am so thankful for her. My hematologist was great and still is: he diagnosed me with lupus anticoagulant and Factor 8, which are blood clotting disorders he said I was born with and never knew. I am still under his care, and I am a lifer on blood thinners. I found 3 great groups on Facebook, and I have great support from them. They understand what I have been going through.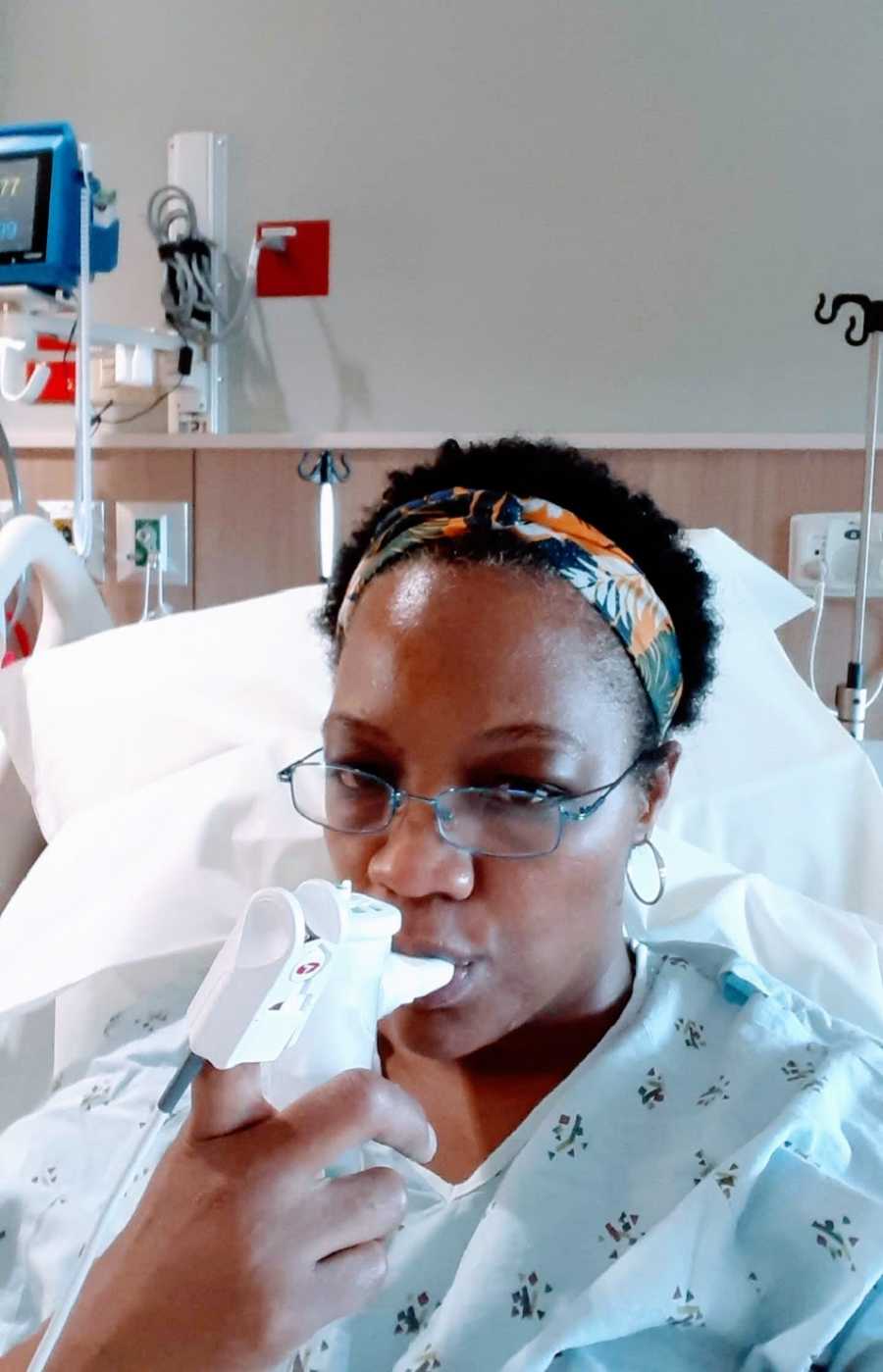 The months that followed were hard. I had to get an emergency hysterectomy and had countless blood transfusions, iron infusions, and potassium infusions. I was no longer able to work. I was no longer the fit, active woman I once was. I could no longer work out: the shortness of breath was terrible. All the medication I was taking was so strong, I felt different. I was told recovery takes a year or two.
I made it one year without another blood clot, but I have not been well. 2021 has been rough. Within my recovery, I have had some setbacks, and I had another surgery on May 28. After surgery, there were two more blood clots, however, they were not as bad as the first. I am still healing, and one day, hopefully, this will all be a distant memory.
I have to live with the disorders I have and with being a lifer on blood thinners. I have to live with bad asthma due to minor lung damage. My journey has been one of great willpower and strength: I am beating the odds. If untreated, acute PE is associated with a significant mortality rate of about 30 percent, but for those diagnosed and treated, its 8 percent. And up to 10 percent of acute PE patients die suddenly.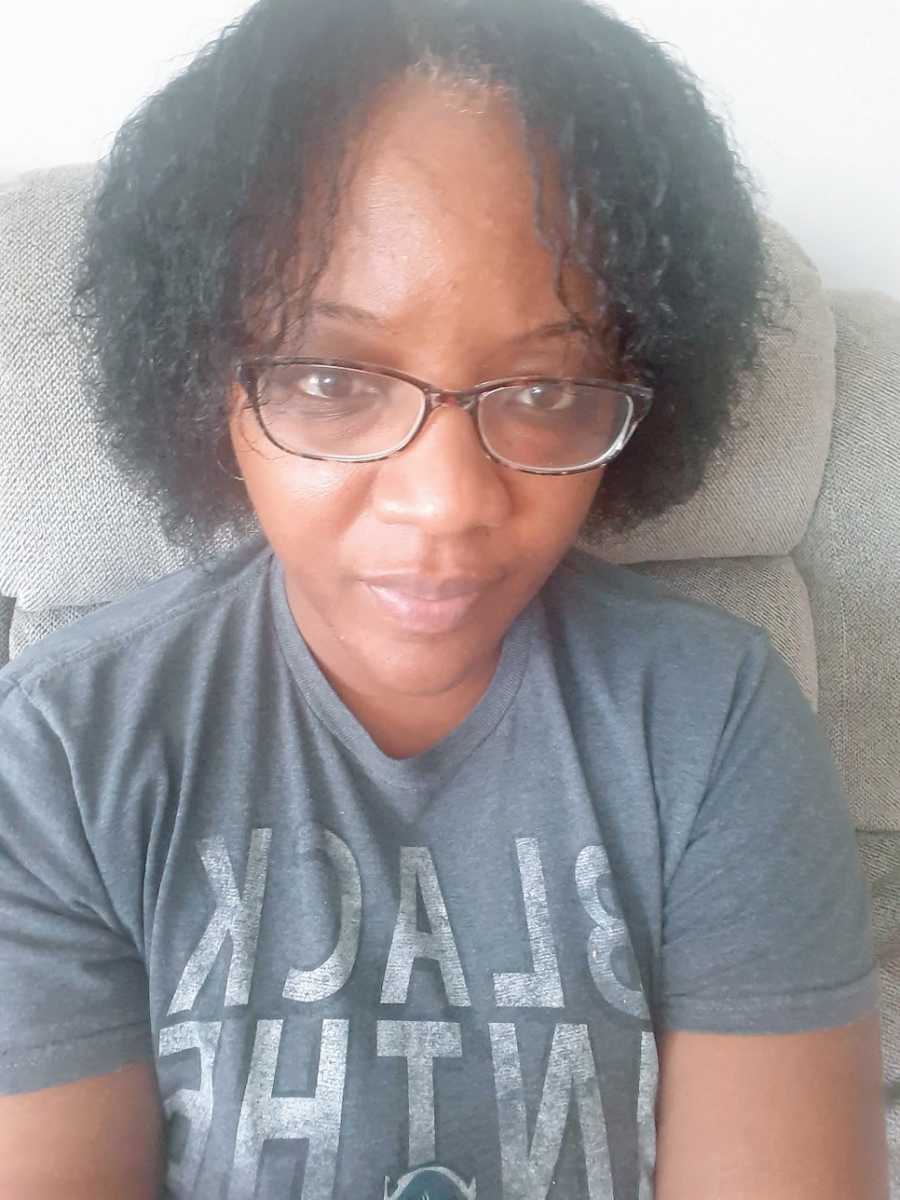 I pray my story brings awareness to this and I can inspire people to never give up. Always listen to your body. I didn't, and it almost cost me my life. Don't ignore calf pain or a dry cough that will not go away. Always get chest pain checked out. I am now in therapy for PTSD from this medical crisis and other things.
Illness has taught me the value of life and just taking a simple breath. I am blessed to be alive and I will never take life for granted again. I want to see my children get married, and one day, I want to see my grandchildren grow up. I want a long, healthy life with my husband. Jerome is the best man I know: he took amazing care of me. I hope my story can help others!"
This story was submitted to Love What Matters by Melissa Heggie Simmons from Raleigh, North Carolina. You can follow her journey on Facebook and Instagram.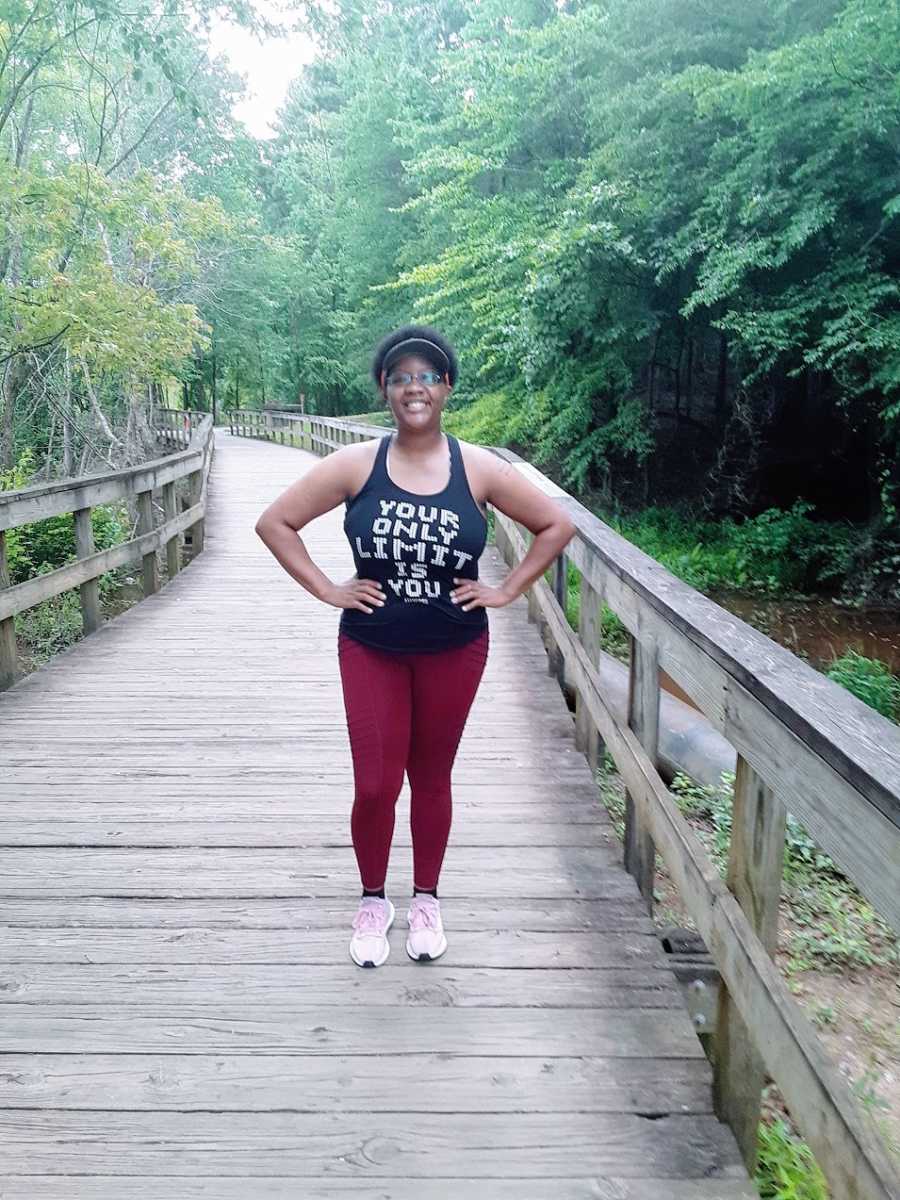 Get more stories like this in your inbox! Sign up for Smile, our free daily good news email read by over 825K people!
Want more good news?
Sign up for Smile, our free daily good news email with over 600,000 happy and optimistic subscribers!
Share to Give!
Every time you share an article, we donate to Smile Train to help provide life-changing cleft surgeries to children in need. Spread good news, change lives! Learn more here.
Proudly Supporting
Want to be happier in just 5 minutes a day? Sign up for Morning Smile and join over 455,000+ people who start each day with good news.