Timing is everything. Unfortunately, sometimes things don't play out exactly like we had hoped or planned. Lexi Pratt was no doubt looking forward to her maternity photoshoot, and she had the fabulous outfits to prove it. But then her little one decided that it'd be more fun to enter the world sooner than planned.
While it was far too late to squeeze in the photoshoot in the exact way she wanted, what they were able to do, however, was pull off an impromptu maternity photoshoot in the hospital. That's right, this determined Mom put on her gorgeous outfits and, with the help of loved ones, held a photoshoot in the hospital room.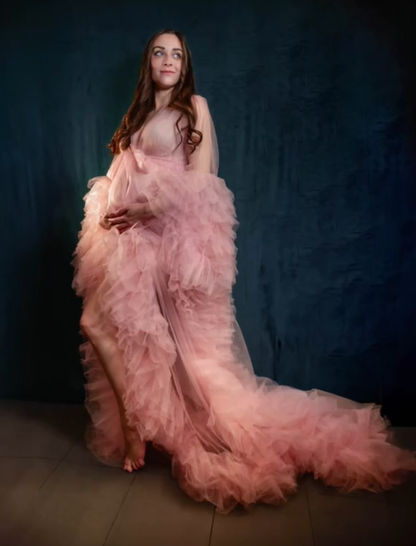 Truly, Lexi is an absolute icon for managing to pull off such an amazing photoshoot, all while going into labor! Not only did she get to have the photos she wanted, but she also helped ease the stress of the big day.
"Childbirth is a scary thing," Lexi wrote on TikTok. "Even in this day and age, things could go wrong at any point. My older sister Jackie had to have a C section 3 weeks early because she went into preeclampsia. Having this shoot not only lifted everyone's spirits, but made the entire process so much more lighthearted and fun."
Watch the fabulous video below to see watch Lexi pull off an iconic maternity photoshoot.
You can find the source of this story's featured image here!
Want to be happier in just 5 minutes a day? Sign up for Morning Smile and join over 455,000+ people who start each day with good news.