When Scierra Blair and José Ervin first started dating, they thought it was pretty unusual that they shared the same birthday. Both of them had been born on August 18, albeit a year apart. They were excited to celebrate that special day together when it finally rolled around, but they didn't think they'd have to share it with anyone else. That is, until their kids were born on the same date!
Almost a year after the couple began seeing each other, they were expecting a pair of twins. Originally, Scierra's due date was August 28. However, she ended up being sent to the hospital for a cesarian on August 17. It was then that her partner suggested they wait until at least midnight, so that their family could all share one birthday — something he'd been not-so-secretly hoping for throughout the pregnancy.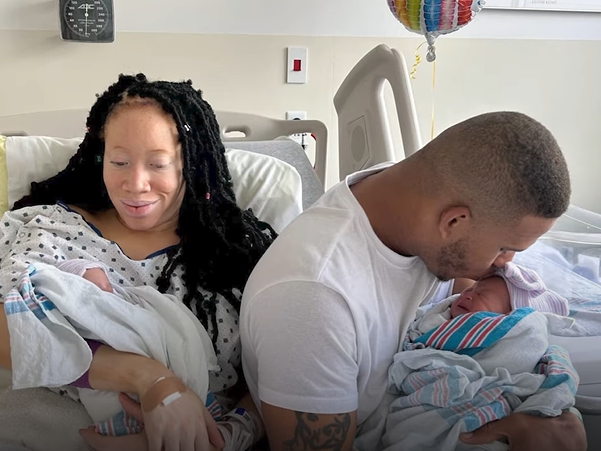 "The whole month of August, I said I would love for them to be born on our birthdays," José told People, although he said that Scierra wasn't the biggest fan of the idea at first. "But I said our kids being born on our birthday, that's unique. All of us celebrating together, that's beautiful."
Scierra didn't necessarily like the idea of waiting an additional several hours, especially since she wasn't going to be able to eat until after the surgery.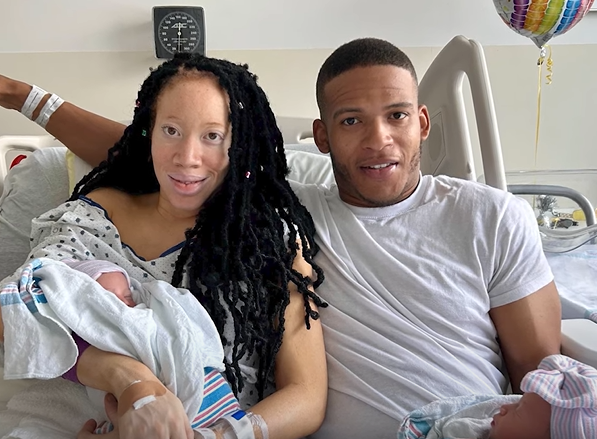 "I was hangry and just wanted it to be over," Blair says. "He said, 'It's only a few hours and it will go by real fast.' And I just looked at him and said, 'Easy for you to say. I'm starving.'"
The biggest determining factor, though, was whether or not the doctors said it was safe for them to postpose the cesarian. When they got the ok, they decided to go for it. At 12:35 a.m. on August 18, José Ervin III was born. He was followed closely by his sister, Ar'ria Lannette Ervin, who was born at 12:36 a.m.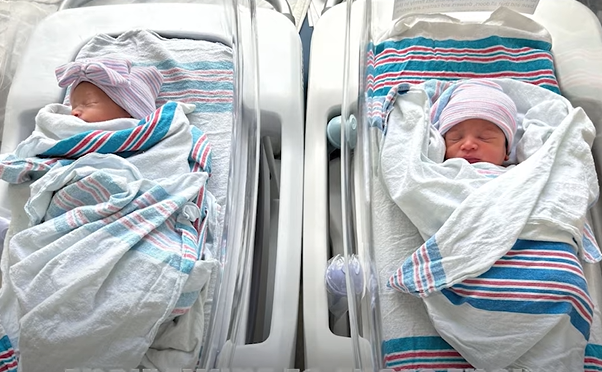 "They were my birthday present and I'm good with that," said the new dad, "I'm so stoked. I kiss them like 30,000 times a day."
He added that, for future birthdays, "We can just do one big celebration, do it all at one time. And that would be beautiful."
You can find the source of this story's featured image here.
Want to be happier in just 5 minutes a day? Sign up for Morning Smile and join over 455,000+ people who start each day with good news.